Urban Guerillas ETO (id:#56394)
Designer: Pete Shelling
Starter kit scenario?: Deluxe scenario?:
Balance:
Russian / Partisan
German (SS)

Overview:
The 2nd SS-Panzer Division, "Das Reich", formed a rear guard position in Vienna as the Fourth Ukrainian Front closed in on the beautiful city. One area of bitter fighting was around the picturesque Prater Park with St. Stephen's Cathedral. The people of Vienna did not want their beautiful city to suffer the same fate as Warsaw and Budapest. So the local leaders made a deal with the Russians: help would be available if the artillery bombardment was called off. (see Misc Rules below)

Attacker: Russian / Partisan (Elements of the 5th Guards Mechanized Brigade and 30th Guards Heavy Tank Regiment and possible partisan forces)

Defender: German (SS) (Elements of Regiment "Der Fuhrer", SS-Panzer Division 2 "Das Reich")
6.5 turns
Players:
2
OBA:
None
Night:
No
Unit Counts:
Squads: A:

18.0

D:

10.0
AFVs: A:5 D:3

PzKpfw VG

PzKpfw IVJ

SPW 251/1
Guns: A:0 D:1
| | |
| --- | --- |
| Misc Rules: | All Russian sniper attack dr of "3" or "4" generate Partisan units |
Errata (source)
| | |
| --- | --- |
| SSR5: Add "… they were German, and Captured Use Penalties (A21.12) apply; only a maximum of 3 PF may be fired by Partisans during the scenario." | MMP |
Players wanting to play this game/Request a match:
Scenario info
Last Played:
Date
Reporter
Opponent
Result
Comments
2020-05-19
(D) David Ramsey
vs
Martin Barker
German (SS) win
As featured on IR 20 (and VASL log attached, below).

I had the Germans with the balance and the game couldn't have been closer. This scenario is genuinely one of the best scenarios I've played - the randomness of the partisans adds just enough spice to keep the Germans on their toes, and although it's dicey as to how much of an impact the tank battles are superb, and the IS-2s are just beasts. In this game we had 2 PFs bounce off them, we had a malfunctioning DC, and the whole thing came down to a thoroughly mismatched 5:1 CC that I somehow survived.
2020-02-28
(D) Stefan Fiedler
vs
Lars-Peter
German (SS) win
My opponent made a setup mistake by setting up his (non panther) tank so that I could kill it in my first prep. Placed the HMG and a s in 22 F6 effectively hindering forces on the flank to retreat over the canal or to the other vc building. Pushed hard on my left flank and managed to close in onto the factor in T3, Nailed his tiger on a sneaky LOS from adjacent the factory. As I entered the factory partisans beamed in behind his line in the church/factory stopping routs. In T3 late the sniper broke most of teh defenses behind the canal and at T4 Lars gave up. Played in the first round of ASL Scandinavian open 2020
2019-07-14
(D) patrick palma
vs
Ulrik Danker
German (SS) win
2018-10-08
(D) Francesco Berucci
vs
rigillo
German (SS) win
2018-09-08
(A) Ruben Rigillo
vs
Francesco Berucci
German (SS) win
Great Scenario!
| Action | Date |
| --- | --- |
| Dave Added a playing | 2020-05-20 08:48:31 |
| Dave Uploaded a VASL Log file | 2020-05-19 19:47:07 |
| Dave Uploaded a VASL file | 2020-05-13 21:21:23 |
| Dave Linked the scenario to ROAR | 2020-05-12 19:12:47 |
| hoxson1 Modified the Defender's Guns | 2020-03-14 19:28:48 |
Location
Not found
Images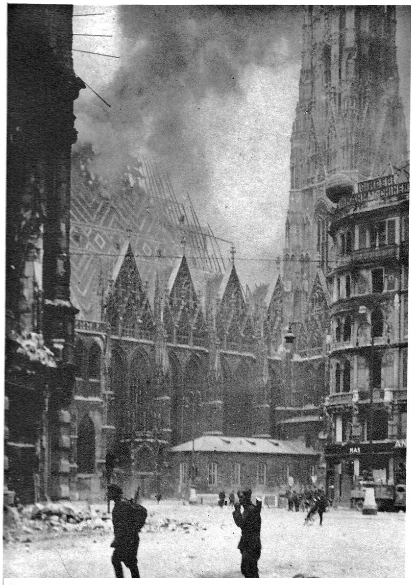 St. Stephen's Cathedral, Vienna (Bldg 23Y7)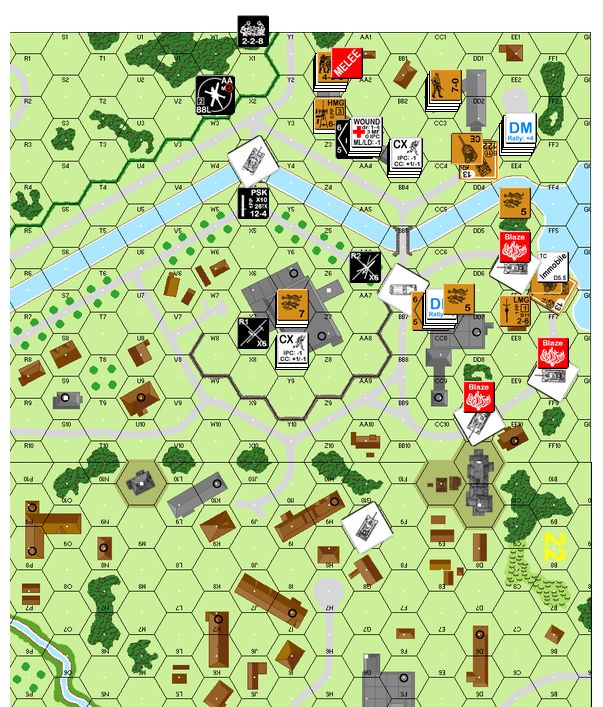 Last turn CCPh
Statistics:
Avg Rating: 7.48
Votes: 60
Views:
5555
To-Play list count:
9
Estimated Play time:
6.4 hours
Recorded Games:
43

Archive recorded plays:
Russian / Partisan
24
German (SS)
19
Drawn:
0

ROAR Data: (as of Nov 2019)
Urban Guerrillas [Confirmed]

| | |
| --- | --- |
| [A] Russian | 187 |
| [D] German | 147 |