Pingarron Hill SCW (id:#57275)
Jarama Valley, Spain
1937-02-23
(
2 others
)
Designer: Juan and Francisco Cebrian
Starter kit scenario?: Deluxe scenario?:
Balance:
Spanish Republican
Spanish Nationalist

Overview:
General Gal ordered another attempt to storm the Nationalist strongpoint at Pingarrón. The Republican forces involved included 450 Americans of the Abraham Lincoln Brigade under Robert Merriman. The inexperienced troops, advancing without artillery or air support, marched bravely into the teeth of the Nationalist lines and were cut to pieces. Poet Charles Donnelly (part of an Irish contingent known as the Connolly Column) was heard to remark, "even the olives are bleeding", before being gunned down by a burst of machine gun fire and killed. Captain Merriman was among those wounded. The Americans lost 120 dead and 175 wounded, or 66% casualties. The heavy casualties caused many of the demoralized Republicans to mutiny. . . .The Nationalists win by controlling one or more level three hexes at the game end. Initial forces are outnumbered twenty four squads to ten but on turn three another ten squads arrive, just after three T26Bs

Attacker: Spanish Republican (No more details)

Defender: Spanish Nationalist (No more details)
8 turns
Players:
2
OBA:
Both
Night:
No
Unit Counts:
Squads: A:

24.0

D:

20.0
AFVs: A:3
AFVs: D:0
Guns: A:0 D:0
Errata (source)
Players wanting to play this game/Request a match:
Scenario info
Last Played:
| Date | Reporter | | Opponent | Bal. | Result | Comments |
| --- | --- | --- | --- | --- | --- | --- |
| 2022-11-09 | (D) Jobbo Fett | vs | JobboFett | | Spanish Nationalist win | Played solo vasl with as-best representations of the counters and the whole thing was a nail biter from the half-way point until the last turn. Neither OBA found their marks in the first few turns; the Rep phone broke on an unlucky 12 and the Nat leader broke in an isolated spot. Multiple charges were made, and squads were broken on both sides. Foxholes set up on the highest points switched sides multiple times, squads went berserk, leaders and heroes were generated, and many... many 12s were rolled on Morale Checks and Rallies. The Nationalists appear to have the upper hand, but I might go so far as to add a squad for the Republicans rather than change their Commissar from 9-0 to 10-0 as the balance suggests. |
| Action | Date |
| --- | --- |
| Jobbo_Fett Added a playing | 2022-11-09 05:09:46 |
| hoxson1 Linked the scenario to ROAR | 2021-07-27 17:31:42 |
| hoxson1 Set the designer field | 2019-02-27 13:39:39 |
| hoxson1 Modified the overview | 2019-02-27 13:38:52 |
| hoxson1 Updated the Victory Conditions | 2019-02-27 13:37:03 |
Quick Map View
No Map available yet! Please create one, or upload a map image file...
Location
Images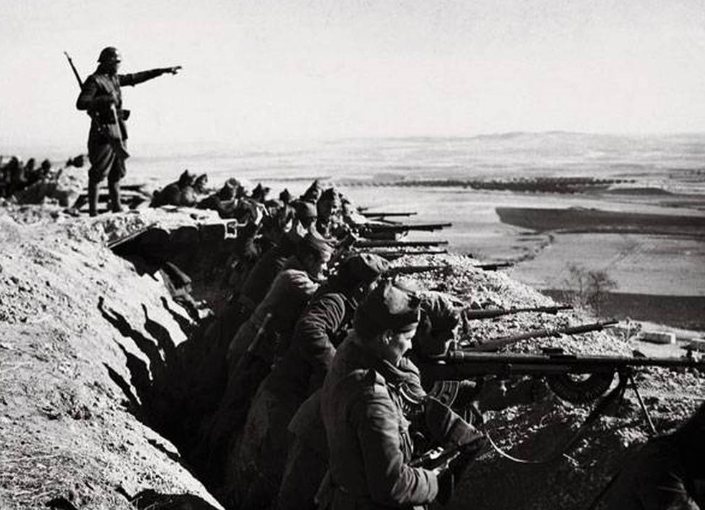 Nationalist defenses on Pingarrón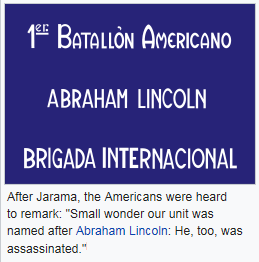 Statistics:
Avg Rating: 9.00
Votes: 1
Views:
3931
To-Play list count:
1
Estimated Play time:
10.1 hours
Recorded Games:
1

Archive recorded plays:
Spanish Republican
0
Spanish Nationalist
1
Drawn:
0

ROAR Data: (as of October 2023)
Pingarron Hill [Confirmed]

| | |
| --- | --- |
| [A] Republican (Crit Hit) | 1 |
| [D] Nationalist (Crit Hit) | 3 |