Eviscerating Vienna ETO (id:#62699)
Designer: Bret Hildebran
Starter kit scenario?: Deluxe scenario?:
Balance:

Overview:
None.

Attacker: German (No more details)

Defender: Russian (No more details)
6 turns
Players:
2
OBA:
None
Night:
No
Unit Counts:
Squads: A:

0.0

D:

0.0
AFVs: A:0 D:0
Guns: A:0 D:0
| | |
| --- | --- |
| Misc Rules: | "fog of war" - Attacker/Defender could switch |
Errata (source)
| | |
| --- | --- |
| In Setup Direction 2, third bullet, replace "boards 46" with "boards 45; in the "Vehicles/Ordnance" section of the Russian Purchase Charts, replace "GAZ-MM ZIS-5" with "GAZ-MM; ZIS-5". | J12 |
Players wanting to play this game/Request a match:
Scenario info
Last Played:
Date
Reporter
Opponent
Result
Comments
2020-08-03
(D) patrick palma
vs
Ulrik DanKer
German win
2019-05-21
(A) Lorenzo Marinaro
vs
Ruben Rigillo
German win
2017-11-01
(A) Jeff B
vs
Scott Sherer
German win
Neither of us spent anything on initiative, but I do agree that moving first is very important, and I was lucky enough to get it for free. Establishing a firm hold on the factory is obviously of vital interest. Playing this will give you somewhat of a feel of playing a RB CG. The most fun was all in the preparatory stage: determining boards, placing rubble, and allocating purchase points. Once gameplay began though the weaknesses of design were exposed, foremost of which was the VC concerning building location control. This immediately puts the Russians at a huge disadvantage since they do not have the ability to deploy. If they get stuck with the rowhouse side it would magnify it even more (thankfully our game did not). It also makes for somewhat of a gamey feel, running up and down stairs to establish control. Another glaring weakness was not desnignating rubble as rout and rally terrain. The sheer amount of rubble made routing problematic without facing interdiction. In a city fight of this nature that's inexcusable. So, while the concept is certainly interesting, ultimately this one felt poorly executed.
2017-11-01
(D) Scott Sherer
vs
Jeff Buser
German win
Agree with Jeff on this one...liked the concept better than the execution. Spent the 12 PP to buy Russian FB's, more for the experience/practice of using them rather than their value. Learned with the myriad of blind hexes in the city and the difficulty in passing the sighting TC vs concealed units in buildings makes aircraft marginally useful in these types of fights.
2017-03-11
(D) fabrizio da pra
vs
Giancarlo Dell'Aquila
Russian win
The decisive strategy was spending 3 point in going first.
I got to the big building first and it was very tough for the German getting me off from it.

He had to attack to get it and I was in a nice stone builidng.

Also I had bought the FB'44 and those were deadly in killing two PzVI and a PZV, the fist two with direct hit from bombs the PzV with the MG (I rolled a 2 on TK).


| Action | Date |
| --- | --- |
| ppalma Added a playing | 2020-08-04 11:46:18 |
| Lorenzo Added a playing | 2019-05-31 05:58:59 |
| sherersc Added a playing | 2017-11-02 21:51:46 |
| buser333 Added a playing | 2017-11-01 20:07:05 |
| fdapra Added a playing | 2017-03-13 05:42:37 |
Quick Map View
No Map available yet! Please create one, or upload a map image file...
Location
Not found
Images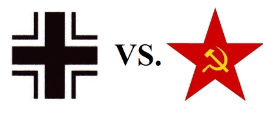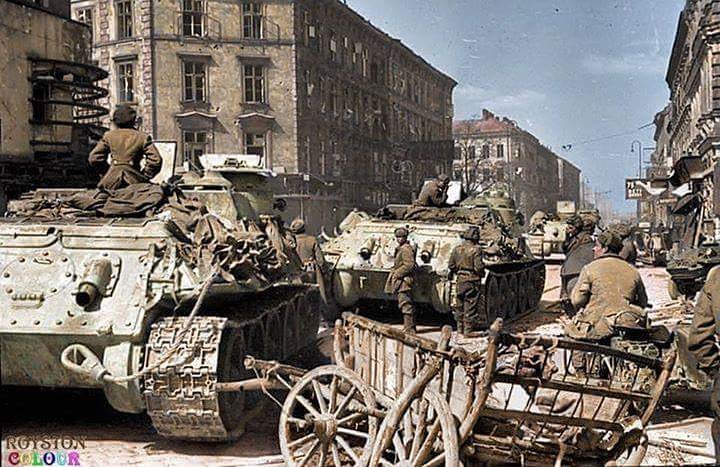 Soviet SU-100 Tank Destroyers roll into the Austrian capital of Vienna, April 1945
Statistics:
Avg Rating: 5.17
Votes: 6
Views:
626
To-Play list count:
0
Estimated Play time:
0 hours
Recorded Games:
6

Archive recorded plays:
German
5
Russian
1
Drawn:
0

ROAR Data: (as of Nov 2019)
Eviscerating Vienna
[Log in to Confirm or Edit]

| | |
| --- | --- |
| [A] German | 5 |
| [D] Russian | 2 |