Throwing Down the Gauntlet WTO (id:#56066)
Prior Publication: MMP: Backblast #1 BB2
See Also: Throwing Down the Gauntlet by Multi-Man Publishing

Designer: Unknown

Starter kit scenario?: Deluxe scenario?:
Balance:

Overview:
On D-Day at 0100 hours, an advance party from the 3rd Parachute Brigade descended over the Normandy countryside between the Orne and Dives rivers – the Allied invasion of Europe had begun. One of the tasks for the 1st Canadian Parachute Battalion was to neutralize a strongpoint near Varaville which threatened the landing zones. . .

Attacker: Canadian (Company C, 1st Canadian Parachute Regiment, 3rd Parachute Brigade)

Defender: German (711th Bodenständige Division)
7.5 turns
Players:
2
OBA:
None
Night:
Yes
Unit Counts:
Squads: A:

9.0

D:

9.0
AFVs: A:0
AFVs: D:0
Guns: A:0 D:1
| | |
| --- | --- |
| Misc Rules: | Night rules w D: Wire / Trenches / Minefields / Pillboxes |
Errata (source)
Players wanting to play this game/Request a match:
Scenario info
Last Played:
Date
Reporter
Opponent
Result
Comments
2020-12-01
(A) Dan Best
vs
Paul Works
German win
2020-09-30
(D) Dwayne Duval
vs
Kevin Duval
German win
The dice were very HOT for the Germans for the entire game.

2020-09-30
(A) Kevin Duval
vs
Dwayne Duval
German win
Canadians "Throwing Down the Towel" ... Could not make any head-way against well placed German positions. Never made it past 12 VP.
2019-06-08
(A) Raoul Duke
vs
Big Noodle
German win
Good introduction to night rules, but best to play on VASL or under plexiglass to note the terrain changes.

Lots of fun, but the Canadians are in for a hard time if the NVR goes up to 5, and then the 9-2 gets whacked early.
2017-04-08
(D) Tom Kearney
vs
Lindsey Murillo
German win
Commonwealth In Normandy linked scenario campaign.
| Action | Date |
| --- | --- |
| hoxson1 Modified the Theatre | 2021-02-24 19:01:11 |
| Danno Added a playing | 2020-12-02 02:04:47 |
| Kydder Added a playing | 2020-10-01 02:34:54 |
| 7-0 duval Added a playing | 2020-10-01 01:45:48 |
| wwillow Added a playing | 2020-07-09 20:13:38 |
Location
Images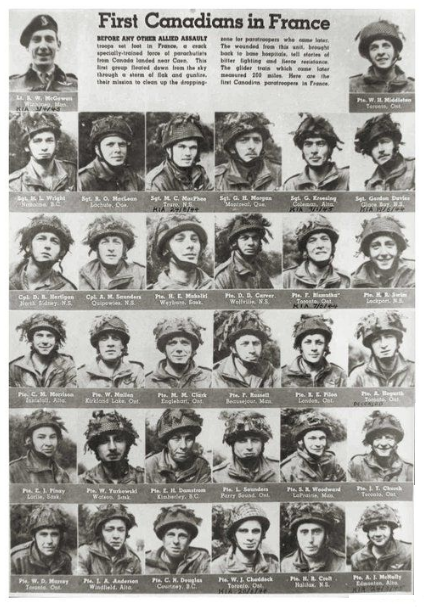 1st Canadian Parachute Battalion, 6th Airborne Division, Normandy, France 1944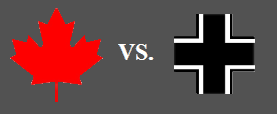 Statistics:
Avg Rating: 5.67
Votes: 9
Views:
6388
To-Play list count:
3
Estimated Play time:
4.9 hours
Recorded Games:
5

Archive recorded plays:
Canadian
1
German
4
Drawn:
0

ROAR Data: (as of November 2021)
Throwing Down the Gauntlet [Confirmed]

| | |
| --- | --- |
| [A] German | 5 |
| [D] Canadian | 8 |