Italian Brothers SCW (id:#56328)
Prior Publication: At the Point: ATP8, Dagger: Rout Report O2
See Also: Italian Brothers by At the Point Italian Brothers by Dagger Italian Brothers by Multi-Man Publishing Italian Brothers-in-Arms by Critical Hit

Near Brihuega, Spain

1937-03-10

(

5 others

)

Designer: Eric Baker

Starter kit scenario?: Deluxe scenario?:
Balance:
Italian Republican
Italian Nationalist

Overview:
In spite of a non-intervention policy adopted by the League of Nations, foreign nationals flocked to Spain by the thousands. As a result, both the Nationalists and the Republicans used foreign troops to fight their war. On March 8, the Nationalists opened an offensive with the objective of taking Guadalajara and surrounding Madrid. Near Brihuega, in one of the ironies that only a conflict as convoluted as this could produce, units of the same nationality clashed on the road to Guadalajara – the Garbaldi Battalion of the 13th International Brigade made up of Italian socialists, communists, and other anti-fascists clashed with the Black Flame Division of the regular Italian army.

Attacker: Italian Republican (Garibaldi Battalion)

Defender: Italian Nationalist (Black Flame Division and attached Armor)
6 turns
Players:
2
OBA:
None
Night:
No
Unit Counts:
Squads: A:

14.0

D:

18.0
AFVs: A:0
AFVs: D:3
Guns: A:0 D:0
| | |
| --- | --- |
| Misc Rules: | Treat Orchards as Vineyards, all bldgs are Stone |
Errata (source)
| | |
| --- | --- |
| The Republican "Balance" should read: "Delete SSR 5". | MMP |
| In the Republican OB change "SSR 1" to "SSR 5" and change "or on south of hexrow C" to "on/south of hexrow C". | MMP |
| Replace Italian 7-0 with Italian 8-1. Change Nationalist Balance to read "Adda dm MMG to the Nationalist OB." | MMP |
Players wanting to play this game/Request a match:
Scenario info
Last Played:
Date
Reporter
Opponent
Bal.
Result
Comments
2022-11-27
(A) Jobbo Fett
vs
JobboFett
Italian Republican win
A close fight that saw two turns of vast numbers of troops breaking and being eliminated for failure to rout. The Republicans made good use of their turn 1 movement to nab two of the four buildings needed, and the back-and-forth between the two sides often came down to close combats, where the 1fp advantage (per squad) really shone. Although the CVP was lopsided, the dramatic end was far closer than the points would lead you to believe.
2020-12-09
(D) wayne baumber
vs
Graham Smith
Italian Nationalist win
Interesting scenario, lots of low percentage shots, low morale and tin cans rattling around the battlefield. I thought it looks tough for the Republicans but I see that they have the advantage in ROAR playing's. Our game was a stalemate around the mansion on board 6 and all the action was centred on the woods in the middle of the board.
2020-06-15
(A) Shane Pask
vs
Italian Republican win
Nationalists withdrew their tanks on turn 1 after 1 was forced to withdraw (Stun/recall) and 1 disabled its MG. Quickly settled in to a fairly static game after Nationalist thrust on 6K2 was rebuffed - 2 buildings each with Republicans slightly up on CVP. Turn 6 saw an all out push by Nationalists on 6K2 again - all they needed was one hex in 6K2 to win 2 buildings to 1. First push was broken, second push was broken, last push was fired on by both hexes as final fire - Boxcars! Now down to final CC. I managed an ambush but failed to kill. Nationalist also failed to kill so building remained in Republican hands for CVP victory 10-5.
2020-04-30
(D) Rob MacGinley
vs
David Castander
Italian Republican win
TIn cans need to do more!
Down to the wire though thru building control and CVP
2018-10-28
(A) Allen Evenson
vs
Greg Rodgers
Italian Nationalist win
Came down to last turn. Greg was able to take 3 of the 4 buildings and also had more VP. Fun scenario with attacking on both sides.
| Action | Date |
| --- | --- |
| Jobbo_Fett Added a playing | 2022-11-27 04:08:44 |
| Bongiovanni Added a playing | 2022-08-14 13:20:52 |
| waynebaumber Added a playing | 2020-12-10 15:13:43 |
| Pte Parts Added a playing | 2020-06-15 22:01:26 |
| Pte Parts Rated the scenario | 2020-06-15 21:58:14 |
Location
Not found
Images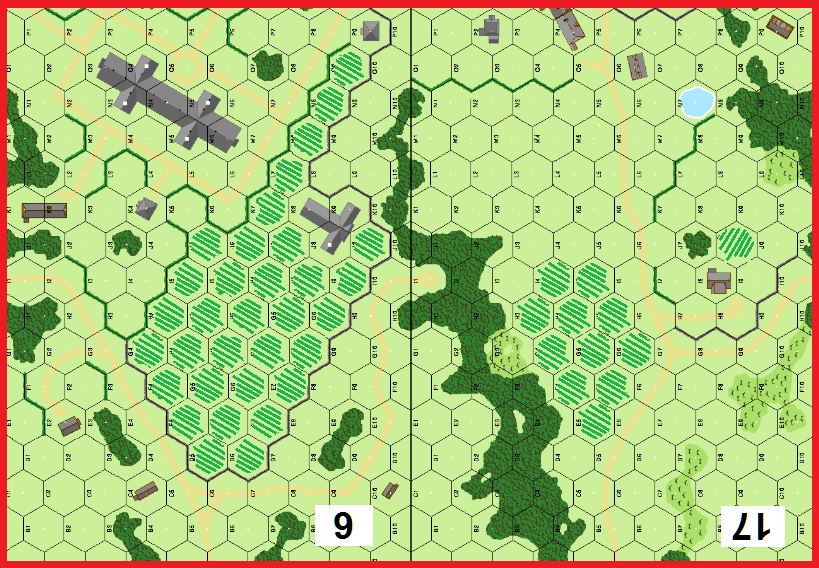 Vineyards added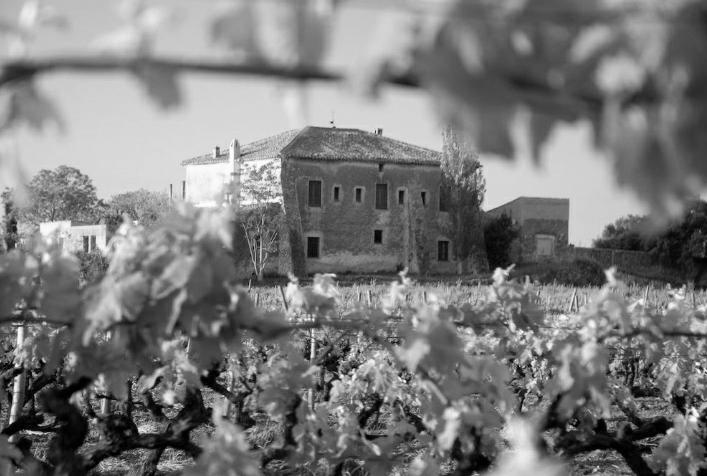 Statistics:
Avg Rating: 7.37
Votes: 27
Views:
8125
To-Play list count:
2
Estimated Play time:
5.2 hours
Recorded Games:
17

Archive recorded plays:
Italian Republican
9
Italian Nationalist
8
Drawn:
0

ROAR Data: (as of November 2021)
Italian Brothers (atp8 repub.) [Confirmed]

| | |
| --- | --- |
| [A] Rep(Al.Mn) | 104 |
| [D] Nat(Ital) | 70 |