Faugh A Ballagh! MTO (id:#56350)
Prior Publication: AH: The General #19-6 SL N, Atlanticon `93 Scenario ATL 93.1
Sinagoga, Italy
1944-05-16
(
1 other
)
Designer: Adapted by Jim Stahler
Starter kit scenario?: Deluxe scenario?:
Balance:

Overview:
The Allied approach to Monte Cassino was agonizingly slow. The commanding heights gave the Germans superb observation and fire positions. In the valleys, small rearguard groups ensured that each hamlet had its price in blood. The Irish Brigade's attack on Sinagoga was preceded by a full divisional bombardment. Soon after the barrage lifted the "Faughs", named after their battle cry, "Faugh a' Ballagh", stormed the shattered village. The bombardment had knocked out all of the defender's mines and fixed antitank weapons, as well as spilling mounds of stones from Sinagoga's buildings into the town's narrow streets. The German troops and armor, however, were left unaffected. . .

Attacker: British (38th (Irish) Infantry Brigade and 16/5th Lancers Regiment, 26th Armoured brigade, 78th Infantry Division)

Defender: German (Infanterie Division 305)
8 turns
Players:
2
OBA:
None
Night:
No
Unit Counts:
Squads: A:

10.0

D:

6.5
AFVs: A:3
AFVs: D:1
Guns: A:0 D:0
| | |
| --- | --- |
| Misc Rules: | Grain in Season, Buildings Stone, rubble creation w D: may NOT boresight |
Errata (source)
Players wanting to play this game/Request a match:
Scenario info
Last Played:
Date
Reporter
Opponent
Bal.
Result
Comments
2023-11-02
(D) Kevin Duval
vs
Dwayne Duval
D
British win
Brits got around & Encircled half the defenders, quickly taking prisoners as they broke. Lone AFV took out two Churchills before Gun disabled. Barely held on to two last buildings for three Turns until falling in Turn 6.
2023-07-13
(D) Yuqi Xiong
vs
wf
German win
My JgPZ IV was stunned by British infantry fire, and soon knocked out in CC, very painful. But my PSK managed to ambushed a Churchill trying to flank my stunned JgPZ.
Wf did push hard, but by turn 7, some of my little forces successfully rallied and sneaked into some VP locations behind British.
2022-12-12
(A) David Garvin
vs
Nick Faryna
German win
Insane game. Lots of ASL action in this one.
2022-07-11
(A) Andy Goldin
vs
Jamie Montgomery
British win
HUMAN WAVE 2022. A nail-biter of a game against Jamie's Germans, made possible in part by a AFPh critical hit on his JgPz and his malf'd PSK. It was slow going at start as I was probably too cautious approaching the town, losing time. I chose to attempt to flank his position from my right, around the town, while pressing on the left. Prolific use of Churchill MG fire and smoke, smoke, smoke from the MA and SM helped suppress or neutralize his prolific MGs while my infantry closed to break or CC those who wouldn't flee. There were a lot of ups and downs; just when the situation looked dire for me I'd break a key German squad or vice versa. The game ended with my Irish grabbing the last unoccupied building while winning one of two CCs I needed for the win. Very close game and fun playing with Jamey again!
2022-06-27
(D) Alex Ashton
vs
Martin Barker
German win
Continued my learning with Martin. Was able to inflict significant damage to MB's British squads by retaining ROF with my AFV.
The dice rolls were good to me and I was able to hold on to two buildings defended in strength and also send one squad behind Martin to retake buildings he had occupied.
MB resigned on turn 7 as had no chance of winnning
| Action | Date |
| --- | --- |
| Kydder Added a playing | 2023-11-03 18:37:49 |
| Kydder Rated the scenario | 2023-11-03 18:32:40 |
| Advanced Squad Commissar Added a playing | 2023-09-13 01:39:15 |
| von Garvin Added a playing | 2022-12-13 01:12:39 |
| Agoldin Added a playing | 2022-07-11 01:54:06 |
| Description | Uploaded by |
| --- | --- |
| ASL Annual '96: Page 18 (Scenario Analysis) | Dave |
Location
Images

Faugh A Ballagh!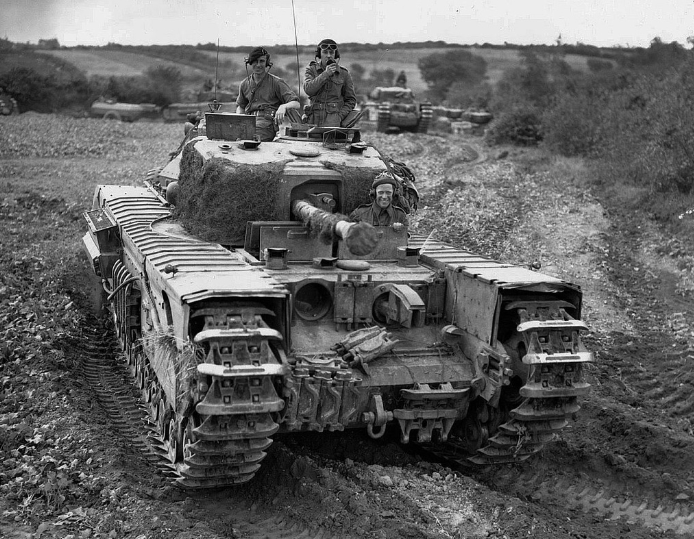 Churchill tank - slow but heavily armored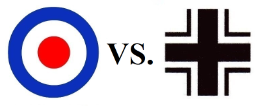 Statistics:
Avg Rating: 7.11
Votes: 35
Views:
7325
To-Play list count:
2
Estimated Play time:
4.3 hours
Recorded Games:
30

Archive recorded plays:
British
17
German
12
Drawn:
0

ROAR Data: (as of October 2023)
Faugh A' Ballagh! [Confirmed]

| | |
| --- | --- |
| [A] German | 64 |
| [D] British | 84 |