"They're Here! Reverse!" DTO (id:#56446)
Beda Fomm, Libya
1941-02-08
(
1 other
)
Designer: Curt Schilling
Starter kit scenario?: Deluxe scenario?:
Balance:

Overview:
The famed Desert Rats were on the move. Heading for the African coast through the Saleh/Beda Fomm area, they planned to set up ambush positions against the large Italian motorized columns retreating from Benghazi towards Tripoli. The 2nd Royal Tank Regiment took up positions on a large hillock bisected by the only road to Tripoli and dotted with graveyards. A short time after their arrival, two single decker buses appeared from the road from Benghazi. They were stopped, the civilians sent away, and the buses positioned as roadblocks.

Attacker: Italian (1st Ariete Armored Division)

Defender: British (2nd Royal Tank Regiment, 4th Armoured Brigade)
5.5 turns
Players:
2
OBA:
None
Night:
No
Unit Counts:
Squads: A:

10.0

D:

6.0
AFVs: A:16

M13/40

x 12

L6/40

x 2

AB 40

x 2

Autocarretta

x 3

Autocarro Leggero

x 4
AFVs: D:10

A13 Mk II

x 4

A13 Mk I

x 2

A13 Mk II CS

x 2

A9 CS

x 2
Guns: A:3

Cannone da 47/32

Cannone-cc da 37/45

x 2

Fucile-cc S

x 2

D:0
| | |
| --- | --- |
| Misc Rules: | DLV, Ov2 w A: Tr7 |
Errata (source)
Players wanting to play this game/Request a match:
Scenario info
Last Played:
Date
Reporter
Opponent
Bal.
Result
Comments
2023-09-20
(A) Michael Rodgers
vs
Bruno L'Archeveque
A
Italian win
Brit forgot to CE tanks at start. Italians used vehicle dust to screen trucks and infantry. Unhooked AT guns on turn 2. Brit shooting at tanks could have been better. MA breaks hurt the Brits. AT guns killed some tanks. Italians cleared nearest hillock on turn five. Brit conceded.
2022-05-08
(D) wayne baumber
vs
British win
2020-07-30
(A) wayne baumber
vs
Graham Smith
British win
A little foray into the desert, first wind change die roll for the Allies resulted in High Winds, goodbye vehicle dust cover and my cunning plan of using platoon movement to cover the infantry advance. Needles to say the British tanks had a field day against the Italian tanks and the only surprise was I had enough forces to make a penultimate turn attack on the objective, mind you I was using gun crews to bolster the attack I managed to capture the hill and sanger's but was unable to clear the hillock completely.
2020-05-16
(D) Shane Pask
vs
Italian win
At the start I knew infantry was the key as tanks could not claim the hillocks but still went after the tanks and lost. Some good rolls by the Italians and passive tactics by me saw both hillocks lost and only 1 A13 and Cpl Derrick left resisting.
The scenario says guns enter in tow but chapter H says both these guns should be porteed at the time. I brought the guns in porteed in the larger trucks.
2019-11-15
(A) patrick palma
vs
Juan
British win
| Action | Date |
| --- | --- |
| mtrodgers99 Added a playing | 2023-10-04 01:32:30 |
| waynebaumber Added a playing | 2023-06-13 06:00:13 |
| Hutch Updated the Scenario ID | 2023-03-07 11:55:59 |
| Bongiovanni Added a playing | 2022-09-22 11:29:07 |
| dieneuner25 Uploaded an Image | 2022-08-13 01:11:01 |
Location
Not found
Images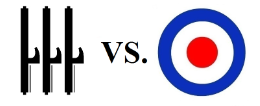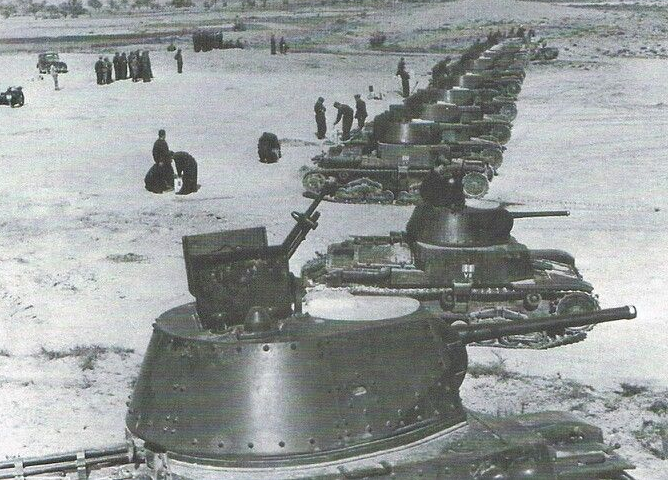 Row of Italian M13/40 tanks in Africa.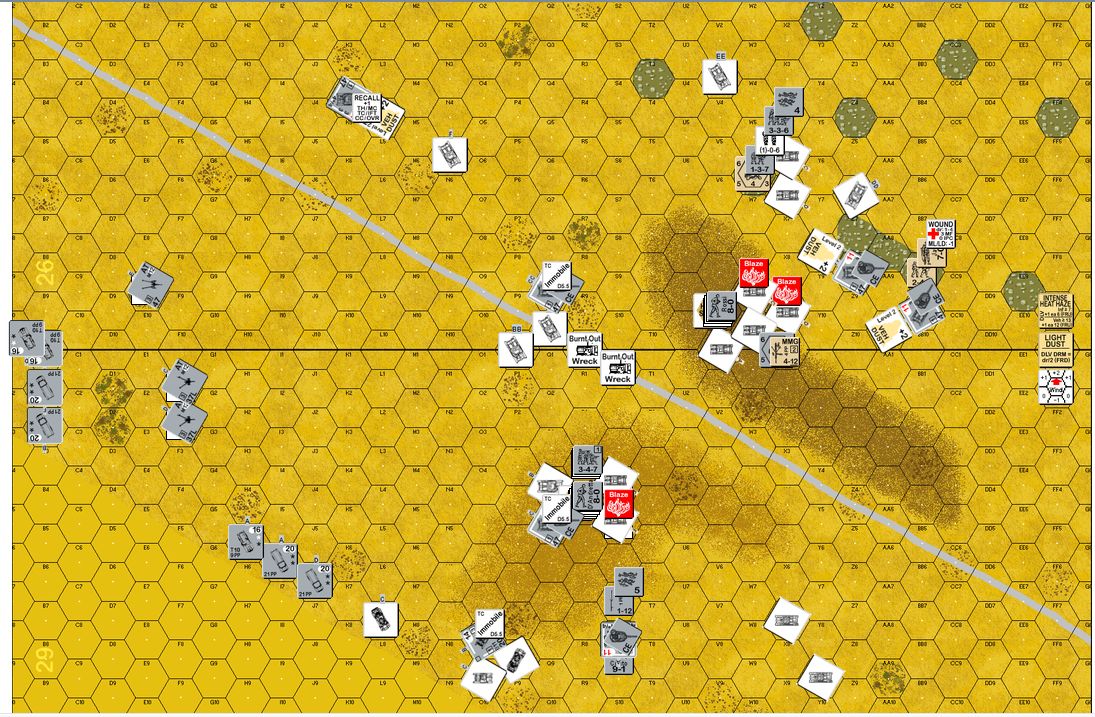 Situation at the end of GT6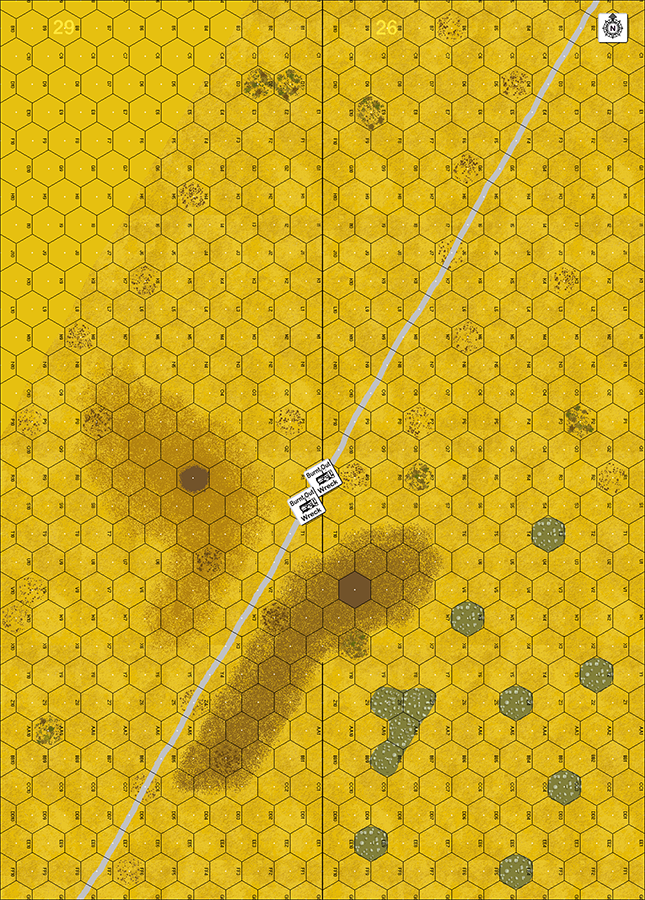 Updated map
Statistics:
Avg Rating: 6.00
Votes: 13
Views:
6438
To-Play list count:
3
Estimated Play time:
8.1 hours
Recorded Games:
10

Archive recorded plays:
Italian
5
British
5
Drawn:
0

ROAR Data: (as of October 2023)
They're Here! Reverse! [Confirmed]

| | |
| --- | --- |
| [A] Italian | 18 |
| [D] British | 28 |