Funnies at Zyfflich WTO (id:#56956)
See Also: Funnies at Zyfflich by Critical Hit Funnies at Zyfflich by Critical Hit

Designer: Dan Dolan

Starter kit scenario?: Deluxe scenario?:
No balance information available

Overview:
The Allied attack to breach the Siegfried Line was just underway and the 3rd Canadian Division was to assault the German positions with the aid of amphibious vehicles and attached armor. It was hoped that the Canadians would be able to quickly traverse the flooded areas and overwhelm the enemy, allowing XXX Corps to rush through the gap and create the mobile battle that Field Marshall Montgomery wanted. The Regina Rifles led the attack loaded in Buffaloes to aid them in crossing the flooded terrain. They were followed by the attached armored units. "Funnies" whose job it was to punch a hole through the German defenses.

Attacker: Canadian (Elements of the Regina Rifles, 13/18 Royal Hussars, and 1st Lothian Border Horse)

Defender: German (Elements of the 176th Grenadiers/84th Infantry Division and the 116th Panzer Division)
13 turns
Players:
2
OBA:
Canadian
Night:
No
Unit Counts:
Squads: A:

18.0

D:

14.0
AFVs: A:16

Churchill Bridgelayer

x 2

Sherman Crab

x 2

Sherman III DD(a)

x 2

Churchill AVRE

x 2

Churchill Crocodile

x 2

Buffalo Mk IV(a)

x 4

Buffalo Mk II(a)

x 2
AFVs: D:3
Guns: A:0 D:2
| | |
| --- | --- |
| Misc Rules: | A: infantry can Wade, AVRE, BL, Crab, FTV2 w D: FB |
Errata (source)
Players wanting to play this game/Request a match:
Scenario info
| Action | Date |
| --- | --- |
| DoktorAve is looking to play this scenario | 2022-10-12 12:41:06 |
| hoxson1 Modified the Theatre | 2021-03-18 22:57:18 |
| hoxson1 Modified the misc. rules | 2019-12-08 13:01:41 |
| hoxson1 Uploaded the Board image | 2019-12-08 13:00:13 |
| hoxson1 Uploaded an Image | 2019-12-08 02:32:39 |
Location
Images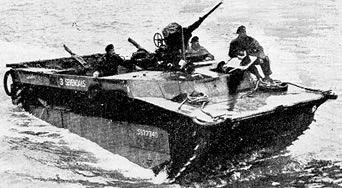 Britain's Buffalo Mk II amphibious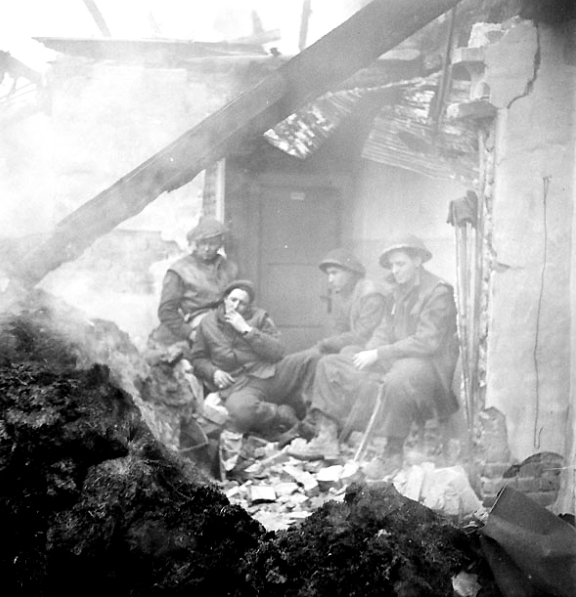 Infantrymen of the Regina Rifle Regiment keeping warm in the smoldering ruins of a house, Zyfflich, Germany, 9 February 1945
Statistics:
Avg Rating: n/a
Votes: 0
Views:
3595
To-Play list count:
0
Estimated Play time:
20.6 hours
Recorded Games:
0

Archive recorded plays:
Canadian
0
German
0
Drawn:
0

No Roar data found
Login to assign.