Noi Siamo Italiani di Garibaldi SCW (id:#57282)
Near Brihuega, Spain
1937-03-10
(
5 others
)
Designer: Juan and Francisco Cebrian
Starter kit scenario?: Deluxe scenario?:
Balance:
Italian (C.T.V. Fascists)
Spanish Republican

Overview:
At dawn on March 10th, Brihuega fell to the advancing Italian 1st Diviison under Coppi and Black Arrows under Nuvoloni. Meanwhile, the Republican Garibaldi Battalion -- consisting of Italian volunteers to the loyalist cause -- advanced along the road from Torija towards Brihuega, with no idea that their countrymen -- and enemies in the war -- had taken that town. Three miles short of Brihuega, a Garibaldi motorcycle patrol encountered motorcyclists from the 1st Division, who asked if he was on the road to Torija. No shots were fired and both groups returned to their headquarters. Coppi then assumed the Garibaldi scouts were part of Nuvoloni;s unit and he continued to advance. The Garibaldis had established themselves in some roadside vineyards after making contact with some advanced elements of the 11th International Brigade. The Coppi's tanks appeared, drawing fir from Garibaldi's machine-guns. 1st Division infantry was sent in for the attack. For the rest of the day, the Italians fought a civil war of their own around a country house known as Ibarra Palace.

Attacker: Italian (C.T.V. Fascists) (535th Bandera Indomita, 1st Division Dio la Vuole)

Defender: Spanish Republican (German XI International Bde, Italian Garibaldi Bn)
7.5 turns
Players:
2
OBA:
None
Night:
No
Unit Counts:
Squads: A:

16.0

D:

18.0
AFVs: A:4
AFVs: D:0
Guns: A:0 D:0
| | |
| --- | --- |
| Misc Rules: | Orchards are Vineyards (bog terrain) |
Errata (source)
| | |
| --- | --- |
| In Republican setup instructions for units setting up on board 42, change the hex coordinate of 'S12' to "S1'. | CH |
Players wanting to play this game/Request a match:
Scenario info
Last Played:
Date
Reporter
Opponent
Bal.
Result
Comments
2022-11-23
(A) Jobbo Fett
vs
JobboFett
Spanish Republican win
Plentiful breaks by the Italians left me wondering what exactly one could do to push through a rather rigorous defense by the Republicans. The amount of firepower they carried made it tough to get anywhere when 12+ firepower was staring me down, but the Italians eventually wormed their way through the bottom of the map, through vineyards and vehicle wrecks, on top of some lucky shots from a death stack I'd created with the 9-2 leader. It came down to both sides becoming increasingly reluctant to lose any manpower, especially when the dinamiteros troops botched their DC throw to break themselves AND the 4-4-8 squad they were pals with. Long-running CCs and chasing down survivors yielded a 29 to 28 CVP final, with the Republicans able to claim the win.

The inclusion of an extra vehicle that shares none of the same qualities, a mostly useless mortar, almost 2 turns, and custom 3rd party counters (and poor rules to go with them) makes me think that the simpler MMP (Dagger/At The Point) version(s) will be more enjoyable for anyone considering the two variants.
| Action | Date |
| --- | --- |
| Jobbo_Fett Added a playing | 2022-11-23 04:16:47 |
| hoxson1 Modified the Attacker | 2021-07-27 23:47:46 |
| hoxson1 Modified the Unit Elements | 2021-07-27 23:47:08 |
| hoxson1 Modified the overview | 2021-07-27 23:45:21 |
| hoxson1 Linked the scenario to ROAR | 2021-07-27 17:01:23 |
Quick Map View
No Map available yet! Please create one, or upload a map image file...
Location
Not found
Images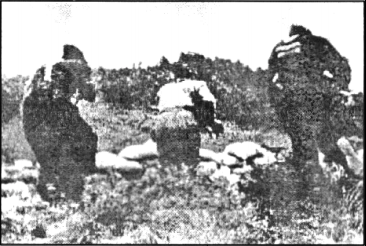 Statistics:
Avg Rating: 3.00
Votes: 1
Views:
3664
To-Play list count:
0
Estimated Play time:
7.1 hours
Recorded Games:
0

Archive recorded plays:
Italian (C.T.V. Fascists)
0
Spanish Republican
0
Drawn:
0

ROAR Data: (as of October 2023)
Noi Saimo Italiani di Garibaldi [Confirmed]

| | |
| --- | --- |
| [A] Italian | 1 |
| [D] Republican (Crit Hit) | 1 |