Twilight of the Reich ETO (id:#58799)
See Also: Twilight of the Reich by Sherry Enterprises

Frische Nehrung, East Prussia

1945-05-06

(

4 others

)

Designer: Evan E. Sherry

Starter kit scenario?: Deluxe scenario?:
Balance:

Overview:
On the final day of the war, some die-hard remnants of the 4th Panzer Division defended a one-mile wide spit of sand called the Frische Nehrung. Now, after years of war, the Third Reich had been reduced to just a few acres of dunes on the Baltic Sea. Oberfeldwebel Hermann Bix commanded one of three operational Jagdpanthers and a small kampfgruppe that had withdrawn to the seventh of ten battle positions. Looking out from the dunes at the shattered hulks of Russian tanks, he could hear the enemy massing for yet another attack. He noticed the Russians building a strange barrier of driftwood but he could not figure out why. Alerted by the sound of an approaching vehicle, Bix surveyed the field again. Suddenly, the Russians dropped the barrier, revealing an ISU-152 pointing straight at him with a gun barrel looking as big as a culvert pipe.

Attacker: Russian (Elements 4th Guards Tank Bde, 2nd Guards Tank Corps & 350th Guards Heavy SP Artillery Regt.)

Defender: German (Remnants Kampfgruppe Bix, 4th Panzer Division)
4.5 turns
Players:
2
OBA:
None
Night:
No
Unit Counts:
Squads: A:

9.0

D:

7.0
AFVs: A:6
AFVs: D:3
Guns: A:0 D:0
| | |
| --- | --- |
| Misc Rules: | Ov2, Low Dunes, all grain is sand.. A: Russian 4-4-7s have PF capability |
Errata (source)
Players wanting to play this game/Request a match:
Scenario info
Last Played:
| Date | Reporter | | Opponent | Bal. | Result | Comments |
| --- | --- | --- | --- | --- | --- | --- |
| 2020-06-30 | (A) Dan Best | vs | Dave Mareske | | German win | |
| 2020-06-30 | (D) Dave Mareske | vs | Dan Best | | German win | A great small engagement with lots of action. The Germans lost all their infantry but two tanks remained at the end for the win. |
| 2017-11-14 | (A) Jeff B | vs | Magnus Rimvall | | Russian win | An interesting scenario, if simply for the fact that probably half the board is, in one fashion or another, covered in sand. And boy is that tricky stuff to drive around in. It proved to be treacherous for the initial German Panther as it immediately failed its first check and bogged, leaving it a sitting duck to be soon dispatched. After that neither of us drove in it unnecessarily, though I did risk it (as well as a PF gauntlet) at the end in my desperate last bid to encircle his two reinforcing Panthers. My infantry were much more vital to the cause than I would've expected, helping to clear the way of opposing infantry and, in the end, taking out the last Panther with a faust of their own. This one was fun, but does seem a bit dicey in how lucky either side is with their PFs. |
| 2015-11-12 | (A) Simon Staniforth | vs | | | Russian win | |
| 2007-10-27 | (A) Eric Partizan Eric | vs | Chris Garett | | Russian win | |
| Action | Date |
| --- | --- |
| Bongiovanni Added a playing | 2023-02-27 12:17:53 |
| Hutch Updated the Victory Conditions | 2020-09-23 16:16:25 |
| dmareske Added a playing | 2020-07-01 04:12:22 |
| Danno Added a playing | 2020-07-01 02:13:37 |
| Simonstan Added a playing | 2020-06-04 14:03:35 |
Location
Not found
Images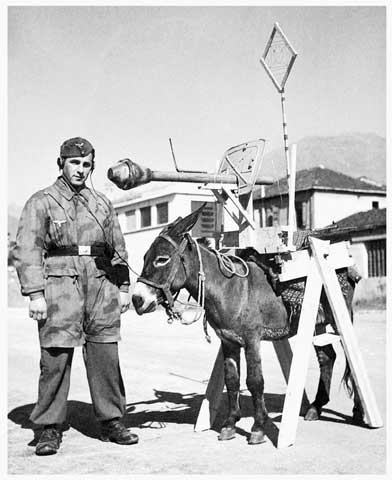 With the twilight of the once mighty 3rd Reich, the Germans tunred more desperately to new "wonder Weapons."

Statistics:
Avg Rating: 7.00
Votes: 5
Views:
4355
To-Play list count:
4
Estimated Play time:
3.6 hours
Recorded Games:
4

Archive recorded plays:
Russian
3
German
1
Drawn:
0

ROAR Data: (as of November 2021)
Twilight of the Reich
[Log in to Confirm or Edit]

| | |
| --- | --- |
| [A] Russian | 30 |
| [D] German | 37 |