Par Saint Georges! ETO (id:#58883)
Designer: Jean-Paul Gonçalve
Starter kit scenario?: Deluxe scenario?:
Balance:

Overview:
"By Saint Georges!" -- While Belgian forces were falling back in disorder, French Cavalry Corps fought a delaying action. Two Panzer Divisions supported by Stukas and artillery launched an assault on the crossroads of Hannut.

Attacker: German (6th Panzer Regiment, 3rd Panzer Division/2nd (motorized) Battalion, 20th Infantry Division)

Defender: French (3rd Squadron, 11th RDP, 3rd DLM/10th BDAC/1st Cuirassier Regiment, 3rd DLM)
7.5 turns
Players:
2
OBA:
German
Night:
No
Unit Counts:
Squads: A:

6.0

D:

5.0
AFVs: A:12

PzKpfw IIF

x 3

PzKpfw IIA

PzKpfw IIIF

x 4

PzKpfw IVD

x 4

Opel Blitz

x 6

Kfz 1
AFVs: D:8

H39

x 5

H39(L)

S35

x 2

Laffly S20TL
Guns: A:1

3.7cm PaK 35/36

5cm leGrW 36

D:1

Canon AC de 47 SA mle 37 APX

Mortier de 60 mle 35
| | |
| --- | --- |
| Misc Rules: | Ov6 w A: Tr7 w D: 1 |
| | | | | | | | | | | | | |
| --- | --- | --- | --- | --- | --- | --- | --- | --- | --- | --- | --- | --- |
| Overlays: | X7 | | X9 | | X11 | | X12 | | X13 | | X18 | |
Errata (source)
Players wanting to play this game/Request a match:
Scenario info
Last Played:
| Date | Reporter | | Opponent | Result | Comments |
| --- | --- | --- | --- | --- | --- |
| 2020-09-13 | (D) Rob MacGinley | vs | Jean-Yves Tessier | German win | Germans seemed stalled early but then the mass of German vehicles |
| 2015-08-28 | (A) Gordon Jupp | vs | Derek Cox | French win | Well I got the required infantry element off but failed miserably with the AFV's! We had a wind change which resulted in a light wind and lots of drifting smoke (which helped a lot)but I just couldn't touch the French tanks, who all seemed to have guided AP! Fun game tho! |
| 2014-06-17 | (D) X von Marwitz | vs | Rudi Grossholdermann | French win | Played this scenario in preparation for a tournament as the French. It is somewhat strange to behold: A no less than 12 German Panzers and half a dozen of trucks loaded with troops along with a 37L in tow. The terrain is quite open as Plowed Fields are in effect. This already lets you conclude that the German needs to exit some stuff, some of it infantry. The French start with about half a dozen squad-equivalents of infantry which led by a 9-2 and 7-0 and an extremely deadly 47L ATG only capable of firing APCR which will most likely easily penetrate anything that will move into its sights. The French are restricted to set up on board 16 only. Their options for setup are somewhat limited if they want to cover some part of board 33. They are reinforced by a number of thick skinned French tanks with pea-shooter armament early until in turn 5 two S35 Soumas make their dreaded appearance with their 47 guns. At that time, the French will be under extreme pressure if not flattened. The fun level was not very high as the French in this one. As the open ground that can soon be covered by the lavish presence of tank MGs, movement is very restricted for the French for infantry. The French tankers are up to some frustration, as their pea-shooters are unlikely to kill anything IF they hit - burdened by red TH#s, range, and German movement. Basically, they sit and hope that they survive until the Germans need to come close. The Germans are able to move about blindingly fast if they so desire. They will fear the ATG, which is unlikely to cover all German approaches. They could try and rush, hoping to flood the French and get away before the Soumas get onboard, hoping that the losses they sustain in the process are bearable. Or they can try to advance as much as possible out of harm's way with vulnerable units, reducing the French with their tanks. My opponent chose the latter path. Basically, I could not much harm him for quite some time (29TH attempts, 5TK rolls, neglible effect in one VASL session). During turn 4 things heated up a little, and I started to do some damage, my infantry having malfed/broken its MTR, LMG and lost the 9-2 and three 248 HS. Still, I was pretty convinced that the German would bring this home. When at long last the Soumas came on, I was hurting the German who conceded during the German MPh of Turn 6. I have to say, though, that my German opponent was plagued by Malfunction, which hit 4 or 5 of his tanks and the ATG. Bottom line: Hm, I guess I would pass this one when offered to play it again. |
| 2012-06-19 | (A) Andy Beaton | vs | Jeff Wasserman | French win | A puzzling scenario - getting the infantry across the board in trucks is the only choice, but it's hard to get even a semi-safe route |
| 2009-03-13 | (A) David Ramsey | vs | Sam Prior | French win | Complex scenario to play well. The French gun is a killer! |
| Action | Date |
| --- | --- |
| macrobosanta Added a playing | 2020-10-14 07:14:29 |
| macrobosanta Rated the scenario | 2020-10-14 07:13:11 |
| Rich Weiley Added a playing | 2020-06-07 23:19:13 |
| hoxson1 Uploaded an Image | 2016-07-07 00:29:29 |
| hoxson1 Uploaded an Image | 2016-05-09 19:04:39 |
Location
Not found
Images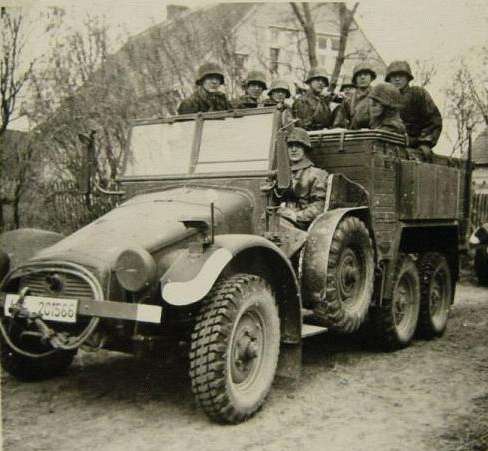 Opel Blitz counters actually represent Krupp Protze trucks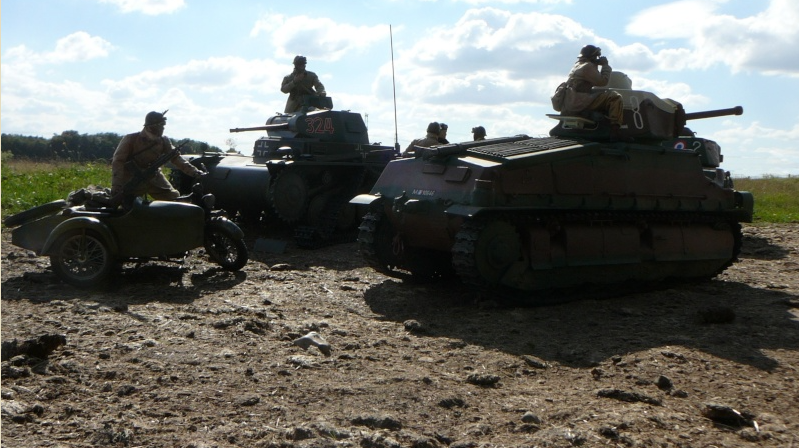 Delay! Delay! Delay!
Statistics:
Avg Rating: 6.29
Votes: 7
Views:
4353
To-Play list count:
0
Estimated Play time:
8.7 hours
Recorded Games:
6

Archive recorded plays:
German
2
French
4
Drawn:
0

ROAR Data: (as of November 2021)
Par Saint Georges! [Confirmed]

| | |
| --- | --- |
| [A] French | 17 |
| [D] German | 15 |