The Volga is Reached! ETO (id:#60933)
Designer: Tom Morin
Starter kit scenario?: Deluxe scenario?:
Balance:

Overview:
None.

Attacker: German (Infanterie-Regiment 194, Pionier-Bataillon 171, Infanterie-Division 71 and Sturmeschütz Abteilung 244)

Defender: Russian (10th NKVD Division and 62nd Army , 62nd Army HQ and 133rd Heavy Tank Brigade and 42nd Regiment, 13th guards Division)
7 turns
Players:
2
OBA:
None
Night:
No
Unit Counts:
Squads: A:

17.0

D:

20.5
AFVs: A:2 D:2
Guns: A:0 D:1

76.2mm PP obr. 27

PTRD-41 ATR

x 2
| | |
| --- | --- |
| Misc Rules: | Starter Kit 3 Rules. Woods are Stone Rubble, Orchards are Shellholes |
Errata (source)
Players wanting to play this game/Request a match:
Scenario info
Last Played:
Date
Reporter
Opponent
Result
Comments
2020-06-27
(A) Tom Abromaitis
vs
In progress
2018-11-23
(D) Tom Abromaitis
vs
German win
2018-07-18
(A) Tripp Killin
vs
Sebastian Killin
Russian win
Gave my son the Russian balance. My Germans rolled early, and things were looking great, but I got greedy and advanced into some CCs. At mid-game I had 7 squads in Melee. 3 MMC were still in Melee at game end. StuGs were useless and sniper killed 10-2 and others. Regardless, I got very close. But for a heroic stand by a Russian Conscript squad during Turn 6, who passed 4 MCs of various levels, I might have won.
2018-02-26
(A) O Ramaille
vs
German win
The German well equipped troops quickly overwhelmed the NKVD defense and reached the Volga. The Russian counter-attacks were either pinned or routed with heavy fire. The few armored support was no match for the pioneer troops. A crushing victory for the Germans.
2013-06-30
(A) Martí Cabré
vs
Solo
Draw
A fine balanced scenario featuring Stalingrad. The Germans start overwhelming but they have a lot of work to do inside Stalingrad. Crossing the streets is dangerous, so use those smoke grenades and the StuGs to cover your troops.
Nice features for SK are the sniper and Stuka SSRs. In my play the Germans took all the locations north of row I but with the coming reinforcements I decided to quit with one turn remaining, as there was no way to reach the last building. Special highlights include the Russian gun crew breaking its weapon and on the next turn FPF firing rolling 2,1 three times to KIA three attacking squads.
| Action | Date |
| --- | --- |
| TomAbromaitis Added a playing | 2020-06-27 17:08:20 |
| TomAbromaitis Added a playing | 2018-11-23 20:56:04 |
| ubertripp Added a playing | 2018-07-18 15:34:51 |
| hoxson1 Modified the overlays | 2018-07-06 15:01:01 |
| hoxson1 Modified the misc. rules | 2018-07-06 15:00:48 |
Location
Not found
Images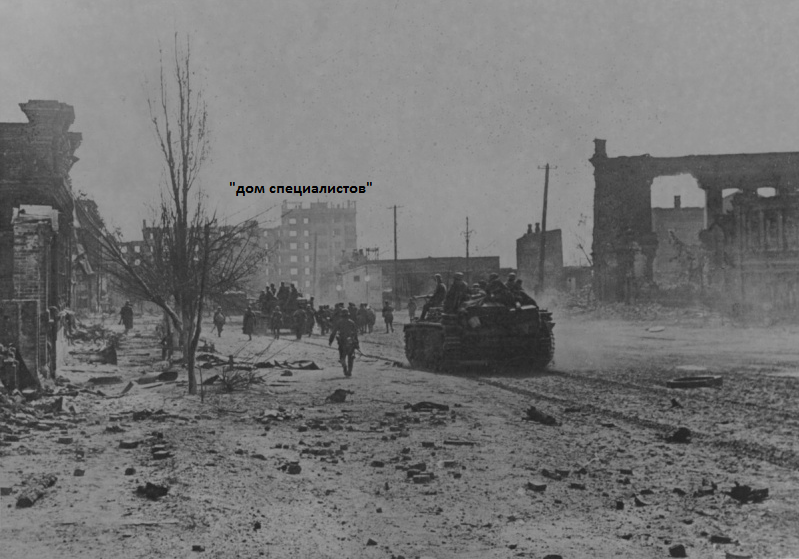 194th Infantry Regiment on the ride at Stalingrad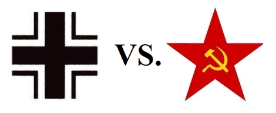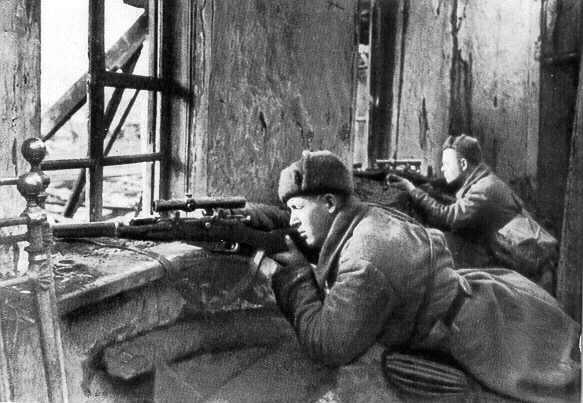 Russian sniper
Statistics:
Avg Rating: 6.50
Votes: 6
Views:
495
To-Play list count:
2
Estimated Play time:
7.3 hours
Recorded Games:
5

Archive recorded plays:
German
3
Russian
1
Drawn:
0

ROAR Data: (as of Nov 2019)
The Volga is Reached! [Confirmed]

| | |
| --- | --- |
| [A] German | 4 |
| [D] Russian | 1 |