Getting Your Bell Rung MTO (id:#61558)
Sanfatucchio, Italy
1944-06-21
(
4 others
)
Designer: Bertrand Guillou-Keredan
Starter kit scenario?: Deluxe scenario?:
Balance:

Overview:
The actual battle for Route 71 began at the villages of Sanfatucchio and Pucciarelli where the Irish infantry and Ontario tanks "worked in tandem; the 75-mm guns would blast a house at close range and then the riflemen would storm the building." Beyond Sanfatucchio, the Germans had created a more formidable defensive position using a solidly built church and advantageous high ground. The church, which is now abandoned, and its graveyard sit on ground that overlooks all approaches. It is not difficult to understand why Sanfatucchio is a battle honour well remembered by veterans of the Ontario Regt.

Attacker: British / Canadian (2nd Battalion, "London Irish Rifles", 78th Infantry Division and 1st Canadian Armoured Brigade)

Defender: German (Grenadier Regiments 754 & 755, Infantry Division 334)
6.5 turns
Players:
2
OBA:
None
Night:
No
Unit Counts:
Squads: A:

14.0

D:

9.0
AFVs: A:3
AFVs: D:2
Guns: A:0 D:0
| | |
| --- | --- |
| Misc Rules: | Stream is Dry. Single story buildings but 2 steeple locations |
| | | | | | | | | | | |
| --- | --- | --- | --- | --- | --- | --- | --- | --- | --- | --- |
| Overlays: | X25 | | X13 | | X12 | | X27 | | X18 | |
Errata (source)
Players wanting to play this game/Request a match:
Scenario info
Last Played:
Date
Reporter
Opponent
Bal.
Result
Comments
2022-04-16
(A) Simon Staniforth
vs
British / Canadian win
An enjoyable game, the British have plenty of Infantry units and pushed hard into the village led by the 9-2 and 6-4-8s. A flanking force of 3 squads with the 8-1 and a couple of the Sherman's headed up to B43 in anticipation of the endgame. The Germans tried to hold the village for perhaps a turn too long and 3 squads including both 5-4-8s were Encircled / broken and forced to surrender in a decisive turn. The respective AFVs didn't engage until towards the end with the Brits decisively winning that encounter with a KO of one StuG and Recall of the other on an IF shot for no losses of their own. With their AFV cover gone the remaining German infantry was mopped up in T6.
2022-04-02
(D) Andy Bagley
vs
Erik Grande
British / Canadian win
Another very enjoyable playing of this excellent scenario, even though I was on the losing side this time. German strategy is all about a skilful fighting withdrawal, and although I got the timing about right, I lost a few too many units in the process.
Mixed fortunes on the dice: good shooting with StuGs and PFs accounted for all three Shermans, but on the other hand my guys just couldn't pass a MC. As the action closed in on the Board 59 chapel and graveyard I still had a small chance, but two MC failures with 8-morale units and a failed s9 Smoke attempt sealed my fate. Great fun though, against a very good opponent.
2022-03-29
(D) Øyvind Jacobsen Bjørkås
vs
Jonas
British / Canadian win
2021-10-15
(A) Andy Bagley
vs
Mike Grogan
British / Canadian win
A close game, which went down to the last CC Phase (although the Germans needed a fluke to win at that point). As I expected, the Germans fell back to a defensive perimeter based on the chapel and walled perimeter towards the north-west of the map. In doing so however they took losses, whereas the British/Canadian forces remained largely intact including all three tanks. I tried as far as possible to surround the Germans, with one tank going round the far north of the board whilst other forces pushed up the east edge. Around turn 4 the Germans made a comeback, with good shooting breaking many British/Canadian squads, leaving me short of manpower. This didn't last however: the two StuG's fell swiftly once my tanks closed, and once the last German points of resistance became encircled the writing was on the wall. An interesting and enjoyable scenario though.
2020-07-23
(A) Pascal Boileau
vs
Boudrenghien
German win
A very good scenario. With the British troops entering from the W and the E, I tried to encircle the German position in order to force a German retreat and hoping to disorganize the defense. François displayed impressive defensive skills and my plan didn't work at all... Anyway, it was a disputed game with a very nice opponent.
| Action | Date |
| --- | --- |
| cscottk Added a playing | 2023-10-24 16:07:45 |
| Bongiovanni Added a playing | 2023-01-30 13:08:25 |
| oybj Added a playing | 2023-01-01 10:04:19 |
| Simonstan Added a playing | 2022-04-16 16:34:39 |
| Andy_Bagley Added a playing | 2022-04-03 13:42:09 |
Location
Not found
Images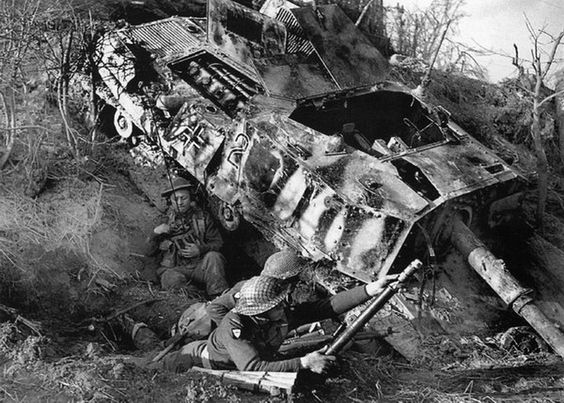 Semovente (StuG) 75/18 wreck used as cover by Brits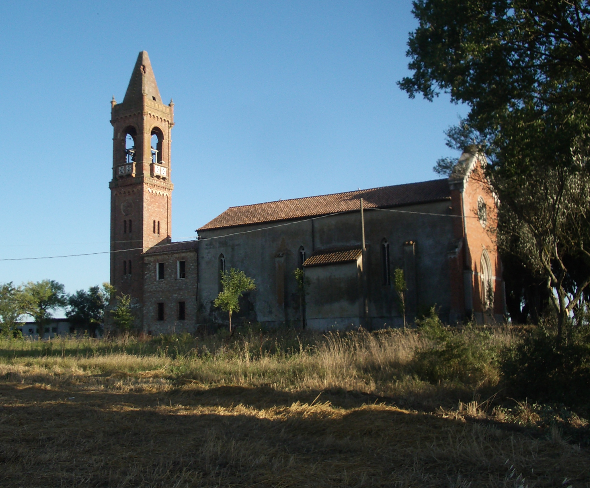 San Felice Church, Sanfatucchio, was occupied by German soldiers on 21 June.
Statistics:
Avg Rating: 6.24
Votes: 34
Views:
4467
To-Play list count:
2
Estimated Play time:
4.7 hours
Recorded Games:
30

Archive recorded plays:
British / Canadian
15
German
14
Drawn:
1

ROAR Data: (as of October 2023)
Getting Your Bell Rung [Confirmed]

| | |
| --- | --- |
| [A] British | 36 |
| [D] German | 33 |