Gunner Halm DTO (id:#62093)
See Also: Gunner Halm by Critical Hit

Ruweisat Ridge, El Alamein, Egypt

1942-07-22

(

1 other

)

Designer: Unknown

Starter kit scenario?: Deluxe scenario?:
Balance:

Overview:
During the defensive fighting of 10 July, a new German formation appeared on the scene -- the 164th Light Division. Its 382nd Grenadier Regiment was flung into the fray direct from their point of embarkation. As part of Kampfgruppe Hecker, gun-layer Günter Halm and his unit were responsible for halting a British break-through around the northern flank of the Panzer Armee. On the edge of a three-hundred-yard long wadi waited Halm and an anti-tank column of the 10th Panzer Grenadier regiment, armed with Russian 7.2 cm guns. As the smoke from British artillery lifted, a shout was heard, "they're coming!"

Attacker: German (104th PzGrndr Rgt, 21st Pz Division)

Defender: British (23rd Armored Brigade)
7.5 turns
Players:
2
OBA:
None
Night:
No
Unit Counts:
Squads: A:

3.0

D:

0.0
AFVs: A:3 D:10
Guns: A:3 D:0
Errata (source)
Players wanting to play this game/Request a match:
Scenario info
| Action | Date |
| --- | --- |
| hoxson1 Modified the overview | 2020-03-08 21:14:21 |
| hoxson1 Modified the overview | 2020-03-08 21:11:43 |
| hoxson1 Modified the maps | 2018-06-12 13:29:02 |
| hoxson1 Modified the maps | 2017-01-30 14:52:19 |
| Blackcloud6 Added a playing | 2016-10-11 09:20:40 |
Quick Map View
No Map available yet! Please create one, or upload a map image file...
Location
Images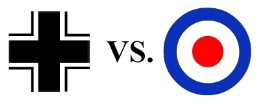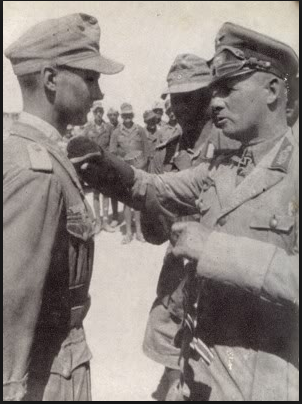 Gunter Halm fought at the First Battle of El Alamein, where he, despite the fact that his gun had taken a direct hit which had wounded two of the crew, successfully destroyed 15 tanks of the British 23rd Armoured Brigade at Ruweisat Ridge
Statistics:
Avg Rating: 7.00
Votes: 1
Views:
262
To-Play list count:
0
Estimated Play time:
4.8 hours
Recorded Games:
1

Archive recorded plays:
German
1
British
0
Drawn:
0

No Roar data found
Login to assign.