Red Churchills ETO (id:#62621)
Vyborg, Karelian Peninsula, Finland
1944-06-20
(
6 others
)
Designer: Chris Mazzei and Peter Struijf
Starter kit scenario?: Deluxe scenario?:
Balance:

Overview:
After the siege of Leningrad was lifted in January 1944, STAVKA began planning a summer offensive to knock Finland out of the war. The Soviet attack on the Karelian Isthmus started on 9 June, timed to coincide with the Normandy landings. Fifteen divisions, including experienced Guards formations, were thrown at the Finns and breached the front line. After a failed counterattack by Finnish armor, the defenders retreated to the Viipuri-Kuparsaari-Taipale line. The Germans rushed reinforcements and arms, including Sturmgeschutze and hand-held anti-tank weapons, across the Baltic to prevent the collapse of their Finnish allies. On 20 June, Soviet forces approached the ancient Finnish port of Viipuri (Vyborg). Leading the assault was the 64th Guards Rifle Division, reinforced by a heavy tank regiment equipped with Lend-Lease Churchill tanks.

Attacker: Russian (64th Guards Rifle Division, 30th Guards Corps and 26th Independent Guards HeavyTank Regiment)

Defender: Finnish (20th Infantry Brigade and Independent Armor Company)
6.5 turns
Players:
2
OBA:
None
Night:
No
Unit Counts:
Squads: A:

16.0

D:

17.0
AFVs: A:6

ISU-122

KV-8

ZSU-37

Churchill III(b)

x 3
AFVs: D:2
Guns: A:1 D:2

75 PstK/97-38(g) AT

7.62 ItK/28 B AA
Errata (source)
Players wanting to play this game/Request a match:
Scenario info
Last Played:
Date
Reporter
Opponent
Result
Comments
2021-04-25
(A) Richard Dagnall
vs
Toby pilling
Finnish win
Very good scenario with a choice of OB which is nice. Read the Scenario card! I did not place tanks properly which meant they did not impact till T3 instead of T1
love to play this one again
2021-03-01
(D) David Ramsey
vs
Martin Barker
Finnish win

(VASL Log)
I thought this was an excellent scenario. Some interesting equipment for both sides and a bridge crossing with enough options to keep the Finns on their toes.

Feels tough on the Russians but the Finnish player doesn't have it all their own way. As discussed on episode 41 of illuminating rounds.
2020-03-21
(D) Rob MacGinley
vs
James Short
Russian win
Fall back defence is troubled by the fact the Fins have very little anti-tank ability and they get rolled over
2018-05-01
(A) Jesus Pie
vs
Don Holland
Finnish win
2016-09-17
(D) Andy Beaton
vs
Richard Hooks
Finnish win
Effective fire in the early turns slowed the Russians down, they were too cautious in follow-up after that and couldn't get enough factory hexes in time. The last chance was to exit tanks, and he ESB'd the treads of a tank he needed to win.
| Action | Date |
| --- | --- |
| hoxson1 Modified the Attacker's AFVs | 2022-03-17 17:33:17 |
| hoxson1 Modified the unit counts | 2022-03-17 17:33:16 |
| hoxson1 Uploaded the Board image | 2021-07-07 21:25:59 |
| hoxson1 Modified the Defender's Guns | 2021-07-07 21:08:58 |
| hoxson1 Modified the unit counts | 2021-07-07 21:08:57 |
Location
Not found
Images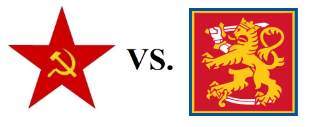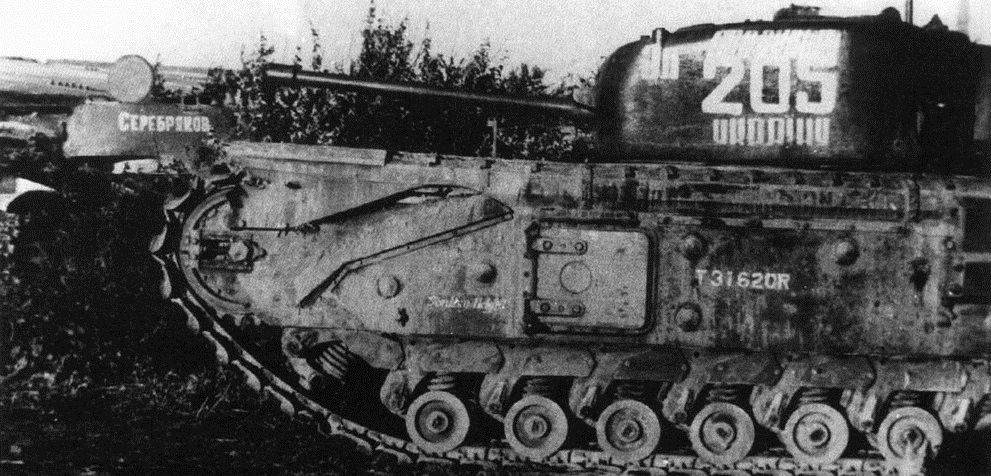 Lend-lease Chuchill III used by Russian forces
Statistics:
Avg Rating: 7.50
Votes: 8
Views:
2465
To-Play list count:
4
Estimated Play time:
7.4 hours
Recorded Games:
7

Archive recorded plays:
Russian
1
Finnish
6
Drawn:
0

ROAR Data: (as of November 2021)
Red Churchills [Confirmed]

| | |
| --- | --- |
| [A] Russian | 12 |
| [D] Finnish | 21 |