Operation Blackwater WTO (id:#62848)
Saint Pierre-la-Vieille, France
1944-08-11
(
1 other
)
Designer: Evan E. Sherry
Starter kit scenario?: Deluxe scenario?:
Balance:

Overview:
A combined force of infantry from the 15th Battalion, Hampshire Regiment supported by Sherman VC(a)s attacks to clear German infantry and Schwere Panzer Abteilung 503's last remaining Tiger I tanks from a village.

Attacker: British (15th Battalion Hampshire Regiment, 50th Infantry Division and 13/18th Hussars, 8th Armoured Brigade)

Defender: German (Luftwaffe Field Division 16 and Schwere Panzer Abteilung 503)
4.5 turns
Players:
2
OBA:
None
Night:
No
Unit Counts:
Squads: A:

15.0

D:

11.0
AFVs: A:7

Sherman III(a)

x 4

Sherman VC(a)

x 2

Carrier C

D:2
Guns: A:0 D:0
Errata (source)
Players wanting to play this game/Request a match:
Scenario info
Last Played:
Date
Reporter
Opponent
Result
Comments
2020-06-03
(A) Tim Wiegmann
vs
Mike Grogan
German win
The British assault on the village was rendered unsuccessful by three factors. First, there was a general overcommitment of forces in the West. These troops easily cleared the hill by turn 3 and then had to rush east, arriving too late to make a difference in the attack on the village. Second, British AFVs arrived in the village more as a stream than as a massed assault, and were therefore easy pickings for the Tigers. Third, British combined arms employment was subpar, and only one PIAT shot could be fired during the game.
2017-12-01
(D) David Garvin
vs
Bill Hayward
British win
2017-10-07
(D) Andy Beaton
vs
Keith Spurlock
German win
Setup errors compromised game.
ASLOK 2017
2017-03-09
(D) Simon Staniforth
vs
German win
2017-03-02
(A) Paul Legg
vs
Matthew Ellis
British win
| Action | Date |
| --- | --- |
| hoxson1 Modified the Theatre | 2021-02-26 17:49:25 |
| Paul Legg Added a playing | 2020-06-11 21:07:49 |
| Simonstan Added a playing | 2020-06-06 08:43:27 |
| Amselfass Added a playing | 2020-06-04 16:47:03 |
| hoxson1 Modified the overlays | 2020-02-13 19:21:37 |
Location
Images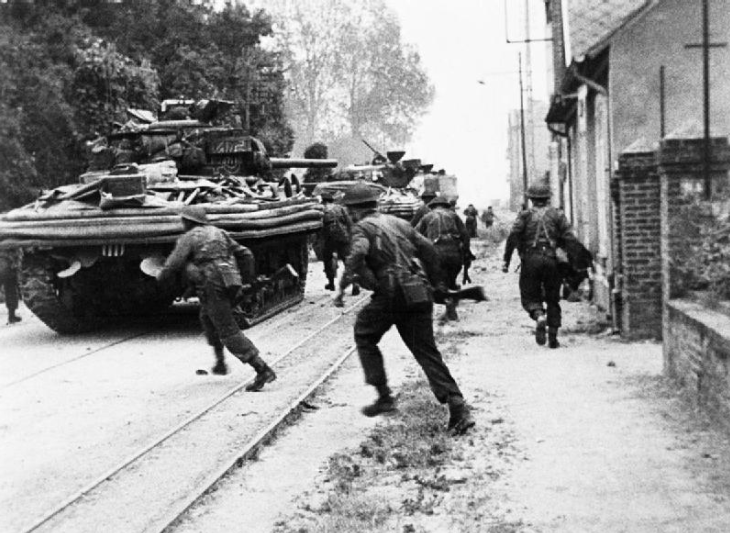 Amphibious DD Tanks of the 13th/18th Royal Hussars on D-Day; (note the folded floatation 'skirts' and twin propellers)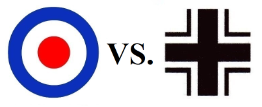 Statistics:
Avg Rating: 7.50
Votes: 8
Views:
773
To-Play list count:
1
Estimated Play time:
4.8 hours
Recorded Games:
7

Archive recorded plays:
British
4
German
3
Drawn:
0

No Roar data found
Login to assign.