A Polish Battlefield WTO (id:#63051)
Designer: Bill Sisler
Starter kit scenario?: Deluxe scenario?:
Balance:

Overview:
To help close the gap in the Falaise Pocket, the Polish 1st Armored Division occupied Hill 262, which the Poles called Maczuga (the Mace). The Mace overlooked the Chambois-to-Vimoutiers road which was the Germans' only hope of escape. Occupying a ridge to the north of the Mace, the Germans had cut the Poles off from the rest of the Allied forces. Lacking enough fuel for a breakout, the Poles were forced to hold their position. Because the Mace was the cork holding them in the pocket, the Germans had no choice but to attack the hill itself.

Attacker: German (SS) (SS-Panzer-Division "Das Reich")

Defender: Polish (1st Armoured Division)
7.5 turns
Players:
2
OBA:
German (SS)
Night:
No
Unit Counts:
Squads: A:

14.0

D:

10.5
AFVs: A:4

PzKpfw VG

x 2

StuH 42

StuG IIIG

D:5

Sherman V(a)

x 4

Crusader AA
Guns: A:0 D:1
| | |
| --- | --- |
| Misc Rules: | Variable OBs choices on both sides |
Errata (source)
Players wanting to play this game/Request a match:
Scenario info
Last Played:
| Date | Reporter | | Opponent | Result | Comments |
| --- | --- | --- | --- | --- | --- |
| 2020-02-18 | (A) Simon Staniforth | vs | | German (SS) win | |
| 2019-09-20 | (D) Jeff B | vs | Scott Sherer | Polish win | I dispersed my Poles throughout the hill in foxholes, some spots more crowded than others. I perhaps should have put at least one unit on the ridge line to strip German concealment, but I figured I'd be seeing them soon enough once they crossed onto the hill, and I wanted to limit his shots and keep concealment as long as possible to keep hidden from his OBA. He immediately swarmed my lone eastern 5/8 concealed counter with his two Panthers, not fooled whatsoever by the 5/8 dummies I had situated around the map. In fact both of us figured out each other's OOB very early in the game. No surprise when those beasts knocked out one of my two 76LL Shermans, and suddenly my eastern flank seemed very weak indeed. I was hoping that the fire started here would spread quickly to the adjoining woods to at least mess with his routs, but it really never got going. The fires started in the flammable brush on the hill later on did prove to be an effective part of my defense. Despite moving with alacrity, it took the Germans until Turn 3 to quick off their assault on the hill. His first chit draw was red and I was hoping for an early exit of his OBA, but it ended up lasting until the end of the game. His slow blue crush moved inexorably west across the hill. When my men broke it was pretty much like routing in the desert or at night - no where to go. His SS (which cracked like eggs all the time it seemed) always bounced back with their high broken morale. My only hope was to take down as many vehicles as I could with my AFVs and gun. Despite losing three squads, Turn 4 was a good turn for me, bagging a Panther with my remaining Sherman and his StuG with a PIAT. Turn 5 continued my reign of metal terror, knocking out a HT with my Crusader. His Panther soon made short work of him, but was blasted with a side shot from my hidden AT gun, which later also knocked out another HT before being swarmed by infantry. That left him with one HT and me with my Sherman, and I was feeling pretty good about things. But his 10-2/HMG stack, OBA, and sheer number of high quality troops were starting to take their toll. My Sherman MALF'd its gun and was soon short work for his Germans to take out, but a lucky MMG shot took out his last HT. My men were clinging to the western side of the hill. Had he had one more turn I am sure he would have had me, but I was able to surround a couple key points with a wall of bodies and hold on for the victory. Perhaps not the most exciting of scenarios due to my static defense, but due to the twists and turns in our armor battle it ended up being very enjoyable. |
| 2019-09-20 | (A) Scott Sherer | vs | Jeff Buser | Polish win | |
| 2018-12-30 | (A) Jesus Pie | vs | Don Holland | German (SS) win | Good scenario, and very well played by Don, but in this case the German victory was thanks a very lucky rolls from the start of the game. Recomended |
| 2018-03-17 | (A) Kermit Mullins | vs | Jim Burris | Polish win | March Madness 2018 Round Three game. |
| Action | Date |
| --- | --- |
| hoxson1 Modified the Theatre | 2021-02-26 18:49:35 |
| Gamer72 Added a playing | 2020-08-15 19:12:07 |
| Simonstan Added a playing | 2020-06-09 07:55:56 |
| hoxson1 Uploaded an Image | 2020-02-26 22:53:11 |
| sherersc Rated the scenario | 2019-09-29 17:18:29 |
Quick Map View
No Map available yet! Please create one, or upload a map image file...
Location
Not found
Images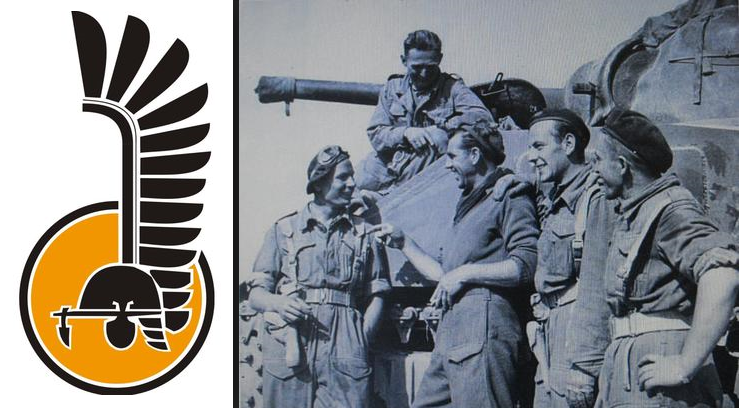 Polish 1st Armoured Division - trained in Scotland, fought through France and the Low Countries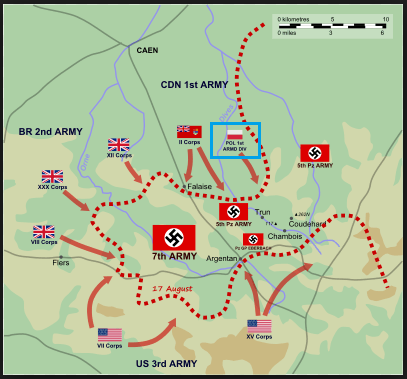 Statistics:
Avg Rating: 7.60
Votes: 10
Views:
1597
To-Play list count:
1
Estimated Play time:
7.6 hours
Recorded Games:
7

Archive recorded plays:
German (SS)
3
Polish
4
Drawn:
0

ROAR Data: (as of April 2021)
A Polish Battlefield
[Log in to Confirm or Edit]

| | |
| --- | --- |
| [A] Polish | 17 |
| [D] German | 8 |