Special Ops #11
(Log in to add this module to your collection
or to see your play details)
Introduction:
Special Ops #11 has six articles, two ASL scenarios (O21, O22) and two ASLSK scenarios (S100, S101), The magazine also features the game Gettysburg.
Featured in-depth articles covering The Third Winter and Strike - Counter Strike. There are also an article on the upcoming Valley of Tears, a new scenario for The Third Winter, Curt Schilling's advice for being a better ASL player, and more.
Gettysburg is a quick playing game based on the Napoleonic 20 series of games. It includes a 22" x34" map, 40 1" counters, and 72 5/8" counters.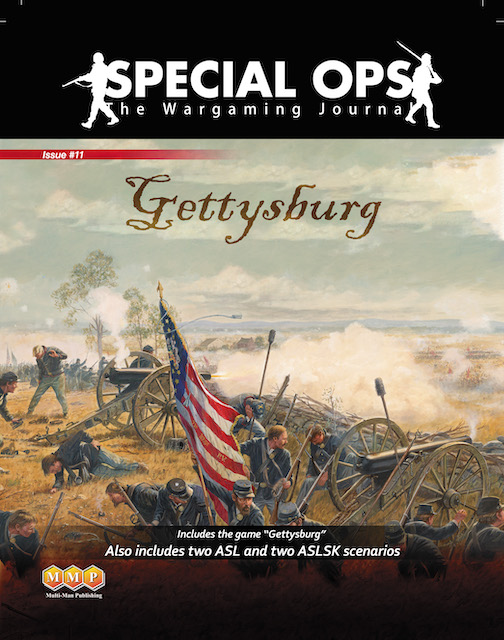 Scenarios:
* Popularity is the sum of Roar and Archive reported playings based as a percentage of the parent publication's total games.
(Dark) grey rows indicate Night scenarios.
Median length of scenarios: 4.4hrs
Average rating of scenarios: 7.34
Total playing time: 16.4hrs