Kempf at Melikhovo ETO (id:#56498)
Prior Publication: On Top Scenarios: ON6
See Also: Kempf at Melikhovo by Ola Nygards

Designer: Ola Nygårds

Starter kit scenario?: Deluxe scenario?:
Balance:

Overview:
Operation Citadel had been underway for five days and things were not going well for the German attack. The original plan to seize the town of Korocha was scrapped and 6th Panzer Division was tasked with breaking through the Soviet defenses and driving as hard as possible towards Prokhorovka to link up with II SS-Panzer Corps. In the vicinity of Melikhovo, the last defense line, 6th Panzer attacked with flamethrower tanks and the battle of Melikhovo had begun. . .

Attacker: German (6th Panzer Division, III Panzer Corps)

Defender: Russian (7th Guards Army)
4.5 turns
Players:
2
OBA:
None
Night:
No
Unit Counts:
Squads: A:

6.5

D:

6.5
AFVs: A:2
AFVs: D:1
Guns: A:0 D:1

45mm PTP obr. 42

PTRD-41 ATR
| | |
| --- | --- |
| Misc Rules: | Hills are Grain, bldgs single story. A: FTV1 w D: variable KV-1 entry |
Errata (source)
Players wanting to play this game/Request a match:
Scenario info
Last Played:
Date
Reporter
Opponent
Bal.
Result
Comments
2023-05-27
(A) Yuqi Xiong
vs
Gregory
Russian win
A dicey mini scenario. On T1 my IVH tried to fire a smoke but a boxcar MALFed the MA :(
Russian KV-1 entered just in time to knock out the IVH.
On T2 my flame III tank was knocked out by hip 45LL when crossing the street. Temporarily rate this scenario a 6, would like to see what will happen if dice roll were normal lol.
2022-11-17
(A) Ian Morris
vs
Andy Bagley
Russian win
Close game, I conceded on turn 4 when the squad accompanying the 9-2 went Berserk and therefore couldn't get into CC against his 9-1/MMG combo.
2022-07-06
(A) Shane Pask
vs
German win
I think my initial advance was too cautious - I did not want to risk my flamethrowing tank and the other was posted awaiting the arrival of the KV. On the last turn no Germans (or Russians) rallied and I needed to win 2 CC for victory - HS vs pinned leader (leader with ambush) and squad & 9-2 vs squad and hero. I won both for the win.
2022-06-29
(D) Andy Bagley
vs
Mike Grogan
Russian win
Great little scenario with plenty of action and stuff to do for both sides. Lots of skulking from the Russians in the first couple of turns, mainly trying to avoid his FT tank, which then fell to a rear shot from my hidden AT Gun. From turn three onwards I held my ground, forcing the Germans into several close-quarters gun battles and CC engagements. This made things quite dicey, and both of us won CC's where the odds were against us, including one that allowed the Germans to capture building U6. In the end though, the Germans just didn't have enough troops to finish the job, and building T4 held out for the Russian win. Can't complain about the luck overall: my KV tank didn't arrive until turn 4 but I had enough decent MC and TC DRs to hold the Germans up.
2022-02-04
(A) Jason Nichols
vs
Mike Grogan
German win
Played as part of IR PBEM tournament. Played live on VASL as a substitute to Cibik's Ridge as couldn't get the map to load corectly.
Mike resigned when my FT tank broke his leader and squad in DFF on Turn 3. The dice gods were not kind to Mike in this game. He didn't get his KV tank and without it the Russians struggle to stem the tide of the German firepower.

The Germans pushed quickly into the village and the FT tank provided support that the Russians couldn't stand up to. I brought the Mk IV up the left along the road and was heading toward a concealed stack in the wheatfield with the intention of over-running them. Unfortunately that was where Mike had hidden his ATG. He took a shot after changing CA and missed with APCR. He then took another with AP and hit but didn't kill. I then changed CA and proceeded to overrun his ATG expending 5 MP to enter the hex. Of course Mike retained rate and fired 5 shots at the tank but no kill. I then overran his crew with an 8 +2 and the crew broke. They then couldn't rout and were eliminated.

The Germans captured two of the three victory hexes and Mike was moving his last squad and leader through the grain to reinforce the remaining building when he was caught by the FT tank. That was the end of game.

An enjoyable game with some interesting twists and turns. One of my broken half-squads rallied with snakes and generated an 8-1 leader.
| Action | Date |
| --- | --- |
| Advanced Squad Commissar Added a playing | 2023-05-27 15:45:07 |
| usmcwo1 Added a playing | 2023-03-10 20:25:05 |
| ggggggg Added a playing | 2023-01-13 17:31:19 |
| Lorenzoknight Added a playing | 2022-11-25 18:00:14 |
| Lorenzoknight Rated the scenario | 2022-11-25 17:59:06 |
Location
Images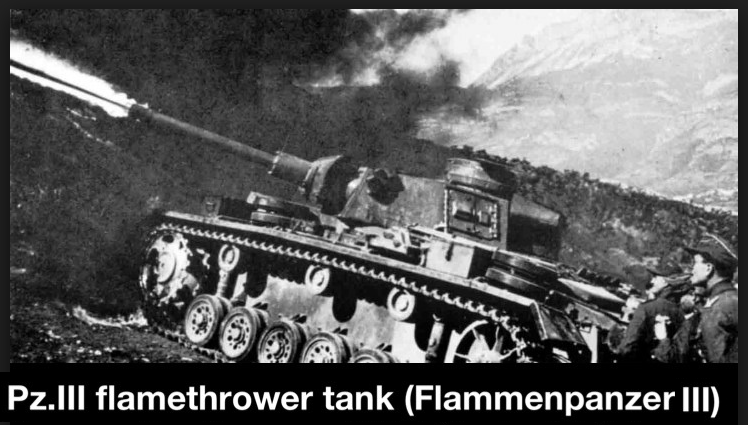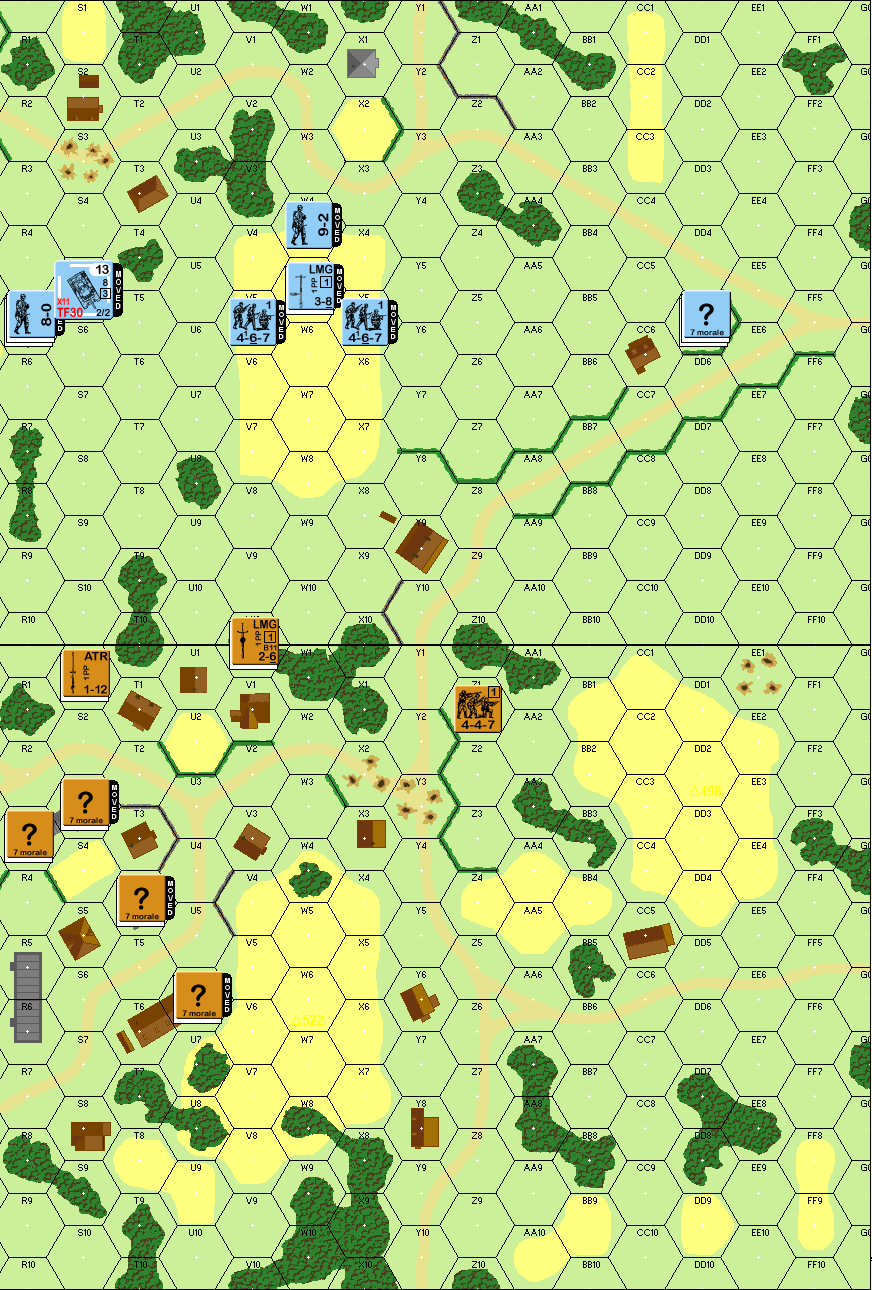 Set up, 28/01/07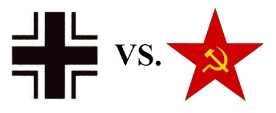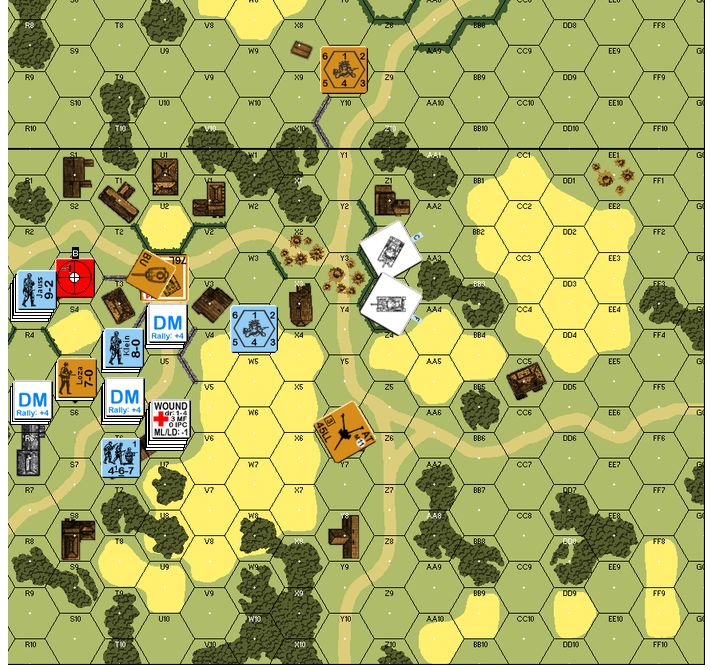 Situation at game end
Statistics:
Avg Rating: 6.72
Votes: 85
Views:
10337
To-Play list count:
13
Estimated Play time:
2.2 hours
Recorded Games:
68

Archive recorded plays:
German
28
Russian
40
Drawn:
0

ROAR Data: (as of November 2021)
Kempf at Melikhovo [Confirmed]

| | |
| --- | --- |
| [A] German | 123 |
| [D] Russian | 144 |