Priority Target MTO (id:#56669)
Designer: Brian Youse
Starter kit scenario?: Deluxe scenario?:
Balance:

Overview:
The British, Australian, New Zealand, and Greek troops of "W Force" were retreating down the Balkans, slowing the Germans at every pass and strongpoint, heading toward a "mini-Dunkirk" evacuation on southern Greece. But an important bridge ahead was taken by German glidermen who wanted to keep the bridge intact for use by their armored forces. For some inexplicable reason, the glider troops stripped the explosives from underneath the bridge and piled them on the bridge itself. During a counterattack by W Force, the explosives went off and destroyed the bridge. In the smoke of the ruined bridge, JU-52s began dropping two battalions of fallschirmjagers into the fight.

Attacker: German (5 Kompanie, II Battalion, 2nd Fallschirmjäger Regiment)

Defender: Allied (Mixed Company Force "W"/British/Greek/ANZAC Corps)
6 turns
Players:
2
OBA:
None
Night:
No
Unit Counts:
Squads: A:

13.0

D:

6.5
AFVs: A:0
AFVs: D:0
Guns: A:0 D:3
| | |
| --- | --- |
| Misc Rules: | Grain in season. D: Guns may not use HIP |
Errata (source)
Players wanting to play this game/Request a match:
Scenario info
Last Played:
Date
Reporter
Opponent
Bal.
Result
Comments
2023-05-01
(D) Andreas R
vs
Jenny
Allied win
2023-03-26
(A) Tony Fermendzin
vs
Bob W.
German win
This one looks tough for the ANZAC/Greek force. The Germans got off a lucky shot in the AFPh on T1 breaking one of the gun crews, and a second gun malfunctioned on T2. This did not leave the allied force with enough firepower to stop the German glider troops.
2022-07-28
(D) Dmitry Klyuykov
vs
Slava Zipunov
Allied win

(VASL Log)
Good re-learning game with returning player.
2022-06-16
(D) Jim Liang
vs
Craig Renier
German win
2022-06-16
(A) Craig Renier
vs
Jim Liang
German win
The Germans were faced with a solid defense concentrated on the East side of the board. The Germans approached from 3 angles hoping to remove any rout paths for the British. The defense was able to initially hold off the attackers. However, one gun malfunctioned and another crew broke on a low odds shot shattering the flank. There was little left for the British to do as the attackers overwhelmed the remaining defenders.
| Action | Date |
| --- | --- |
| antro Added a playing | 2023-05-01 17:22:55 |
| Jplott94 Added a playing | 2023-04-22 14:38:32 |
| acfe Added a playing | 2023-03-26 22:24:26 |
| acfe Rated the scenario | 2023-03-26 22:12:40 |
| Bongiovanni Added a playing | 2022-10-10 12:28:22 |
Location
Not found
Images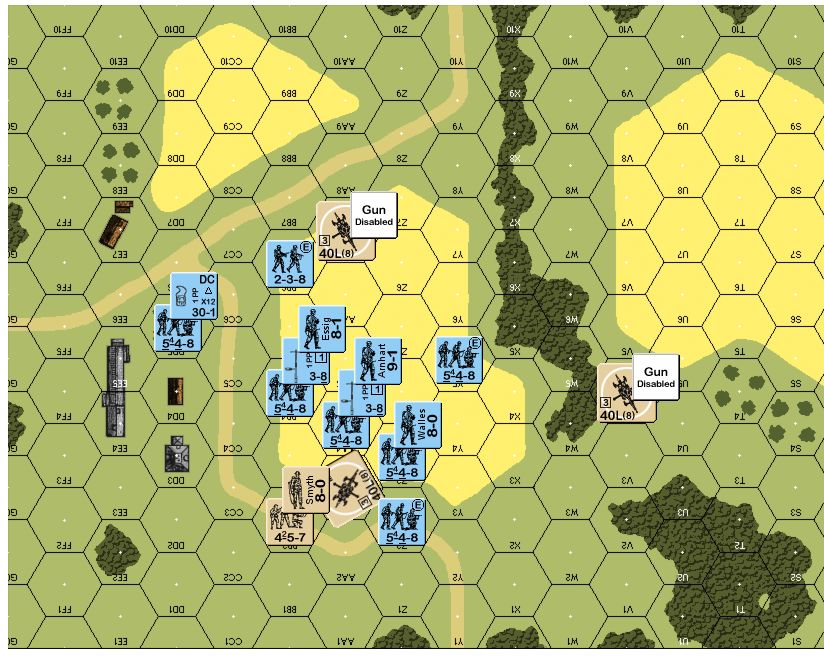 VASL re-creation of FtF game end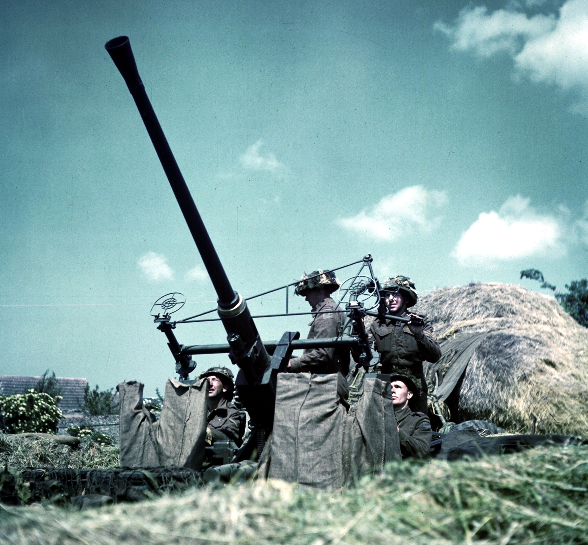 Bofors 40mm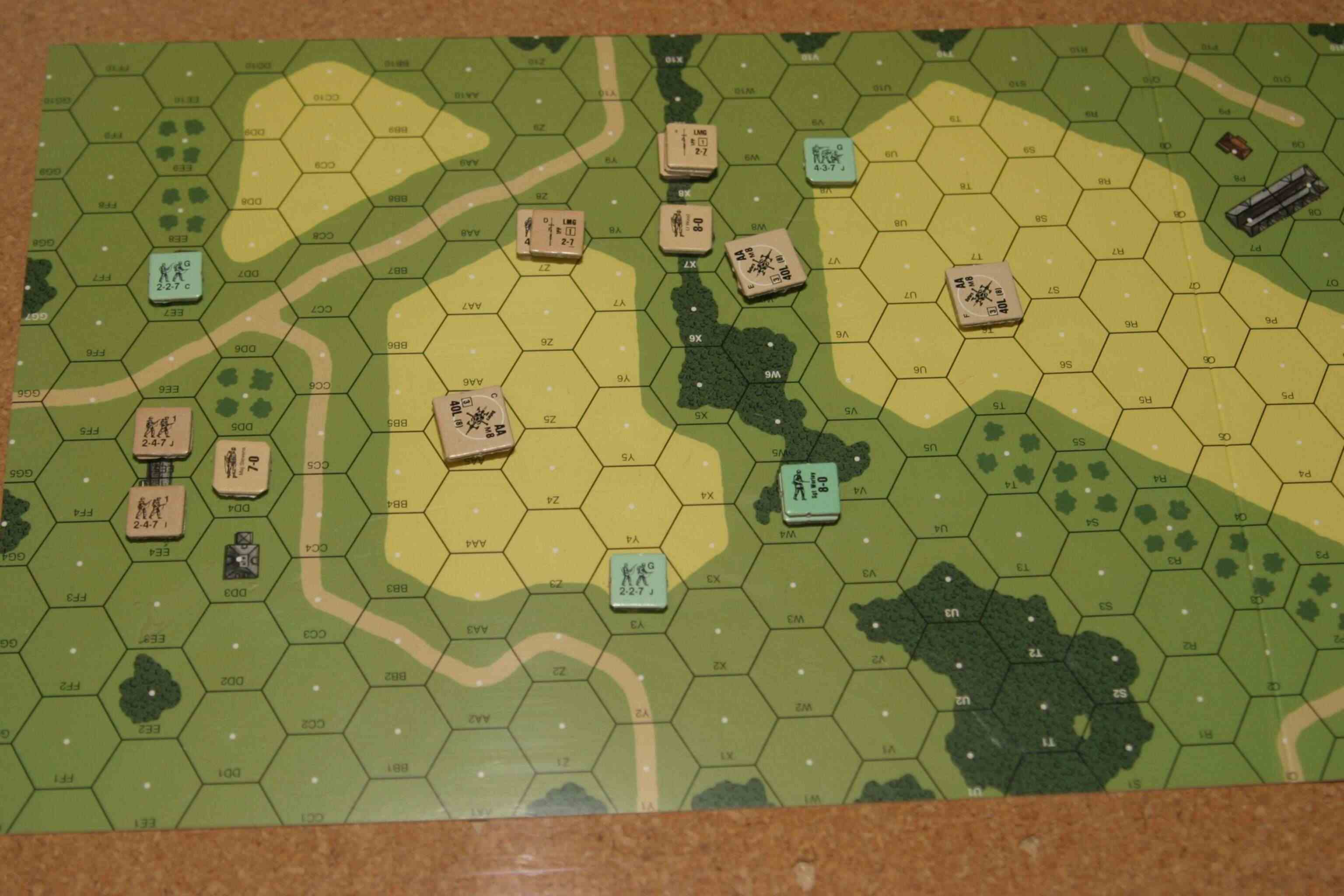 My setup..
Statistics:
Avg Rating: 6.52
Votes: 89
Views:
9931
To-Play list count:
4
Estimated Play time:
3 hours
Recorded Games:
65

Archive recorded plays:
German
34
Allied
30
Drawn:
1

ROAR Data: (as of November 2021)
Priority Target [Confirmed]

| | |
| --- | --- |
| [A] German | 41 |
| [D] Allied | 40 |