Welcome to Sunny Italy MTO (id:#57048)
Mount Porchia, Italy
1944-01-04
(
2 others
)
Designer: Eric Topp
Starter kit scenario?: Deluxe scenario?:
Balance:

Overview:
The final phase of the Winter Line campaign opened on 5 January. On the left wing, II Corps offensive involved taking Mount Porchia, just south of Highway No. 6. Task Force A was given the assignment of attacking this isolated hill. The 1st Battalion, 6th Armored Infantry, moved on the afternoon of 4 January to secure its line of departure. The battalion encountered difficulty in clearing the two small rises on either side of the highway. The positions were vigorously defended by the 5th Company, 134th Grenadiers. Losing their positions by 1930, the Germans counterattacked. Until noon of 5 January, the Germans fought to stop the American drive.

Attacker: American (1st Battalion, 6th Armored Infantry Regiment)

Defender: German (5th Company, 134th Grenadier Regiment)
5 turns
Players:
2
OBA:
None
Night:
No
Unit Counts:
Squads: A:

9.0

D:

8.0
AFVs: A:3 D:0
Guns: A:0 D:0
| | |
| --- | --- |
| Misc Rules: | GS on Level 3 or higher only. Crags are concealment terrain. |
Errata (source)
Players wanting to play this game/Request a match:
Scenario info
| Action | Date |
| --- | --- |
| hoxson1 Modified the overview | 2021-08-02 23:43:17 |
| hoxson1 Uploaded the Board image | 2021-08-02 23:37:49 |
| hoxson1 Modified the overlays | 2021-08-02 23:33:03 |
| hoxson1 Modified the misc. rules | 2021-08-02 23:32:44 |
| Hutch Modified the Unit Elements | 2020-11-26 14:12:39 |
Location
Not found
Images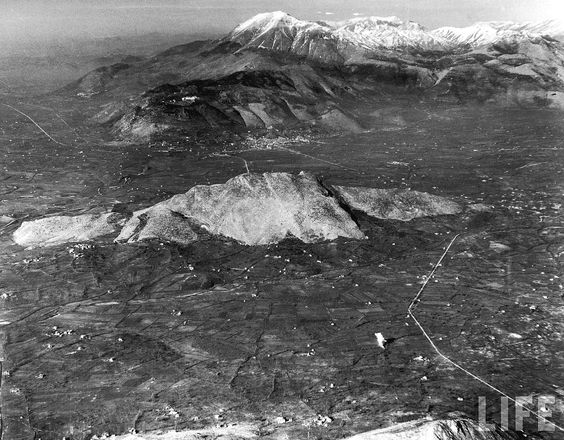 Aerial view looking down on Route 6 which runs past German-held Mt. Porchia (bottom), around Mt. Trocchio (centre) & on into Mt. Cassino (background)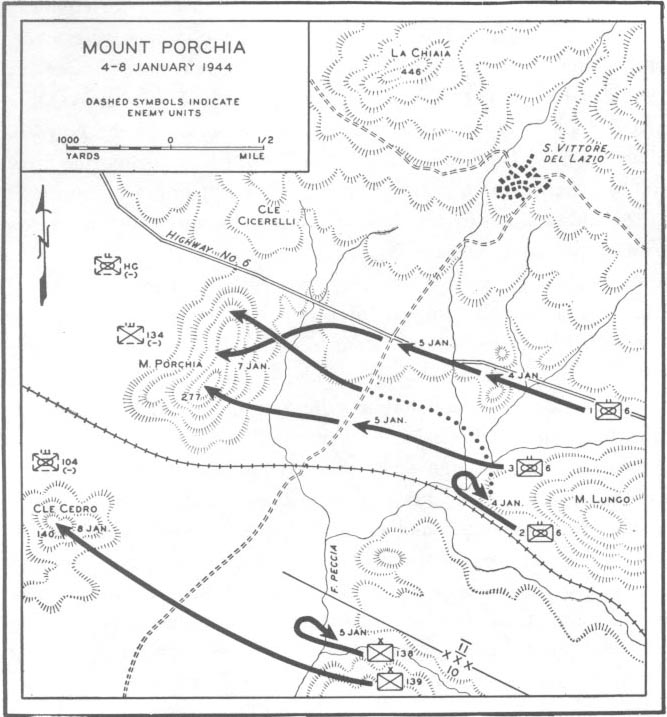 Map of the action from Drive to the Gustav Line.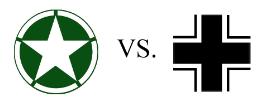 Statistics:
Avg Rating: n/a
Votes: 0
Views:
2121
To-Play list count:
0
Estimated Play time:
2.5 hours
Recorded Games:
0

Archive recorded plays:
American
0
German
0
Drawn:
0

ROAR Data: (as of April 2021)
Welcome to Sunny Italy [Confirmed]

| | |
| --- | --- |
| [A] American | 6 |
| [D] German | 2 |