Kerry's Crossing PTO (id:#61123)
Cape Gloucester, New Britian
1944-01-03
(
1 other
)
Designer: Darrell Andersen
Starter kit scenario?: Deluxe scenario?:
Balance:

Overview:
In the Battle of Suicide Creek, the Marines moved tanks up though the jungle but could not get them across a high-banked creek - until Kerry L. Lane manned a bulldozer and, under intense fire and totally exposed to the enemy, dumped enough landfill into the surging stream to allow the tanks to cross. Lane was shot in the shoulder, but refused to leave the battlefield. Using a telephone, he directed the driver of the lead tank around obstacles as it moved forward. The Japanese eventually retreated. Lane earned a Purple Heart, a Silver Star, five combat stars, a presidential citation for gallantry, and the rank of staff sergeant.

Attacker: American (USMC) (2nd and 3rd Battalions, 7th Marine Regiment and 1st Pioneer Battalion/1st Tank Battalion and 1st Pioneer Battalion)

Defender: Japanese (53rd and 141st Infantry Regiments)
7 turns
Players:
2
OBA:
None
Night:
No
Unit Counts:
Squads: A:

9.0

D:

10.0
AFVs: A:3

M4A2

x 2

Armored Bulldozer

D:0
Guns: A:0 D:0

Type 89 Heavy Grenade-Launcher
| | |
| --- | --- |
| Misc Rules: | SC SSR. All paths north of stream are Corduroy roads w D: pillboxes, wire |
Errata (source)
Players wanting to play this game/Request a match:
Scenario info
Last Played:
Date
Reporter
Opponent
Result
Comments
2020-07-07
(A) JP Laurio
vs
Lauri
Japanese win
2017-11-19
(D) Richard Jenulis
vs
Greg Barsness
Japanese win
2014-03-16
(A) Aaron Sibley
vs
Jeff Coleman
American (USMC) win
Interesting, tough scenario, that really requires a lucky roll from the Americans to win. I got that roll...which is the making FORD roll.
Good prep for the SC campaign.
| Action | Date |
| --- | --- |
| veron Added a playing | 2021-09-21 04:52:03 |
| hoxson1 Modified the misc. rules | 2019-07-11 18:50:02 |
| hoxson1 Uploaded the Board image | 2019-07-11 18:47:36 |
| mike205 Rated the scenario | 2019-04-05 12:12:19 |
| RJenulis Added a playing | 2018-08-19 08:34:04 |
Location
Images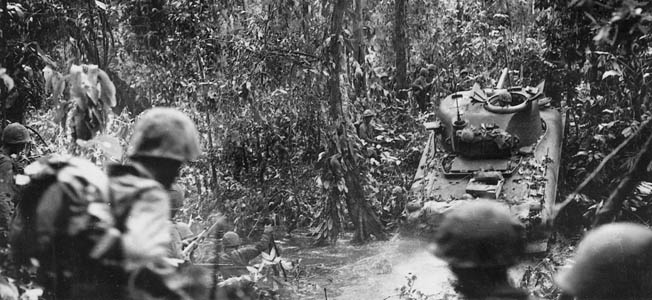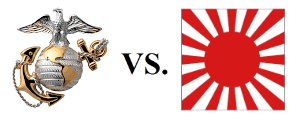 Colonel Lane, who retired from the Marine Corps in 1971, is noted as one of the Corps most highly decorated Marines
Statistics:
Avg Rating: 6.00
Votes: 4
Views:
1159
To-Play list count:
0
Estimated Play time:
3.9 hours
Recorded Games:
3

Archive recorded plays:
American (USMC)
1
Japanese
2
Drawn:
0

ROAR Data: (as of November 2021)
Kerry's Crossing [Confirmed]

| | |
| --- | --- |
| [A] American | 3 |
| [D] Japanese | 8 |