"Chief" WTO (id:#61414)
Martinville Ridge near St. Lo, France
1944-07-09
(
10 others
)
Designer: George Kelln
Starter kit scenario?: Deluxe scenario?:
Balance:

Overview:
Elements of the 3rd Fallschirmjager Division, supported by an assault gun launched a counterattack against Company A, 1st Battalion, US 175th Infantry Regiment in attempt to stem the American advance. The Americans, pounded by heavy fire and taking causalities, were forced to withdraw and were nearly routed but managed to rally under the combined efforts of 1st-Sgt. Peterson, S/Sgt. Fried , and a full-blooded Indian, known simply as "Chief".

Attacker: German (Elements Fallschirmjager Division 3)

Defender: American (Company A, 1st Battalion, 175th Infantry Regiment, 29th Infantry Division)
5.5 turns
Players:
2
OBA:
None
Night:
No
Unit Counts:
Squads: A:

9.0

D:

6.0
AFVs: A:1
AFVs: D:0
Guns: A:0 D:0
| | |
| --- | --- |
| Misc Rules: | Bocage. A: StuH has Schuerzen w D: 1-2-6 is bazooka team, HIP if they have bazooka |
Errata (source)
Players wanting to play this game/Request a match:
Scenario info
Last Played:
Date
Reporter
Opponent
Bal.
Result
Comments
2020-12-17
(A) Indy Lagu
vs
Michael Wendlandt
German win
6.5 American squads defend in bocage versus 9 Germans and a StuH42(L) with a
9-2 armour leader.

The StuH is worth 9 of the 17 point the US needs to exit, and is they key to the game, imho.

Michael spread out and I attacked the top of the board with everything but a platoon.
That platoon and the StuH kept an eye on the road to prevent reinforcements.

I ended up getting 23 points off. Tough on the Yanks, I think. A good one to try for the
experience of bocage!
2015-07-25
(A) David Garvin
vs
John Wood
American win
2012-11-10
(D) Simon Staniforth
vs
American win
2012-06-16
(D) Jeff Waldon
vs
Frank Tozier
American win
VASL
| Action | Date |
| --- | --- |
| hoxson1 Modified the Theatre | 2021-02-25 16:52:36 |
| Indy Lagu Added a playing | 2020-12-18 15:06:47 |
| hoxson1 Modified the Unit Elements | 2020-11-11 23:13:26 |
| hoxson1 Linked the scenario to ROAR | 2020-11-05 18:16:16 |
| hoxson1 Uploaded the Board image | 2020-11-05 18:14:45 |
Location
Images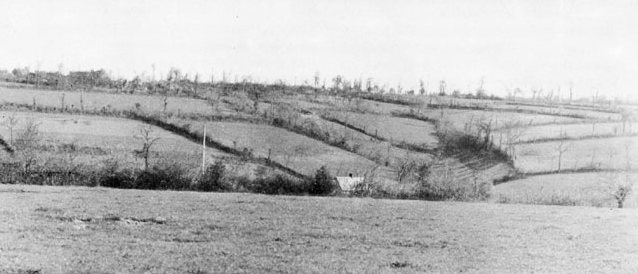 Every hedgerow was defended in the fighting on Martinville Ridge.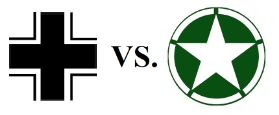 Statistics:
Avg Rating: 6.25
Votes: 4
Views:
2520
To-Play list count:
0
Estimated Play time:
2.1 hours
Recorded Games:
4

Archive recorded plays:
German
1
American
3
Drawn:
0

ROAR Data: (as of October 2023)
Chief [Confirmed]

| | |
| --- | --- |
| [A] German | 1 |
| [D] American | 4 |