Uncles and Pups ETO (id:#61443)
Designer: Bill Cirillo
Starter kit scenario?: Deluxe scenario?:
Balance:
Russian
Hungarian / German (SS)

Overview:
By 26 December 1944, Soviet forces were finally able to complete the outer encirclement of Budapest when lead units of the 18th Tank Corps linked up with forward elements of the 6th Guards Tank Army northwest of the city near Estergom. Beginning on 30 December, units of the Soviet 108th Guards Rifle Division's 311th Guards Rifle Regiment, supported by SU-76Ms from the 1897th Self-Propelled Artillery Regiment, launched a series of attacks from the area around St. Janos Hospital in an effort to dislodge the Axis defenders from the Városmajor Grange.

Attacker: Russian (311th Guards Rifle Regt, 108th Guards Rifle Div., and 1897th Self-Propelled Artillery Regiment)

Defender: Hungarian / German (SS) (Hungarian 1st & 2nd Companies, Vannay Battalion, and German SS-Freiwilligen-Kavallerie-Division 22)
4.5 turns
Players:
2
OBA:
None
Night:
No
Unit Counts:
Squads: A:

13.0

D:

8.0
AFVs: A:5
AFVs: D:0
Guns: A:0 D:3

76.2mm P obr 39(r)

7.5cm PaK 40(g)

Brandt M27/31
| | |
| --- | --- |
| Misc Rules: | Cogwheel RR section. A: at least 2 SU-76Ms enter with Riders w D: AS Level 1 |
Errata (source)
Players wanting to play this game/Request a match:
Scenario info
Last Played:
Date
Reporter
Opponent
Bal.
Result
Comments
2022-03-04
(D) Richard Jenulis
vs
Dennis Hess
Hungarian / German (SS) win
The game ended at the top of turn 3. The Russians were obliterated entering the board. At the end of the game, the Russians had only two and a half squads and two leaders in good order, The Hungarians lost only a half squad. Albeit, the Hungarians had very hot dice, but still would rate this pro-Axis.
2022-02-27
(A) Vic Lauterbach
vs
RC and RV
Hungarian / German (SS) win
I tried the flanks and made some progress against Renato's Hungarians around K33 but the SU76s quickly found Robert's hidden guns the hard way! I badly misjudged the LOS along the RR. Motion, orchard hindrances and +1 size was not enough to save the SU76s. There's no where to hide around the VC hex.
Robert & Renato's well thought out defense was too much for my attack. In retrospect, I would send the SU76s through the orchard on the L38-N35 hill but eventually one has to get to the emRR intact, no easy task! The beautiful HASL map almost made losing a pleasure ;) Good game!
2022-01-10
(A) Eric Michael
vs
John Stadick
Russian win
2021-04-20
(A) James Forrest
vs
Draw
2020-12-19
(D) Rich Weiley
vs
Dave Wallace
Hungarian / German (SS) win
Good scenario, possibly pro-Axis. Held on to the G31 and F31 buildings. Sniper chimed in the last turn to kill the Soviet 9-1 and break the squad moving with him to ensure there was no way the Soviets could enter either building.
| Action | Date |
| --- | --- |
| Hutch Updated the Scenario ID | 2023-03-08 11:56:42 |
| Bongiovanni Added a playing | 2022-10-10 09:50:25 |
| SRenaudin Modified the unit counts | 2022-08-10 15:16:26 |
| SRenaudin Modified the Defender's Guns | 2022-08-10 15:16:26 |
| SRenaudin Modified the unit counts | 2022-08-10 15:15:54 |
Location
Images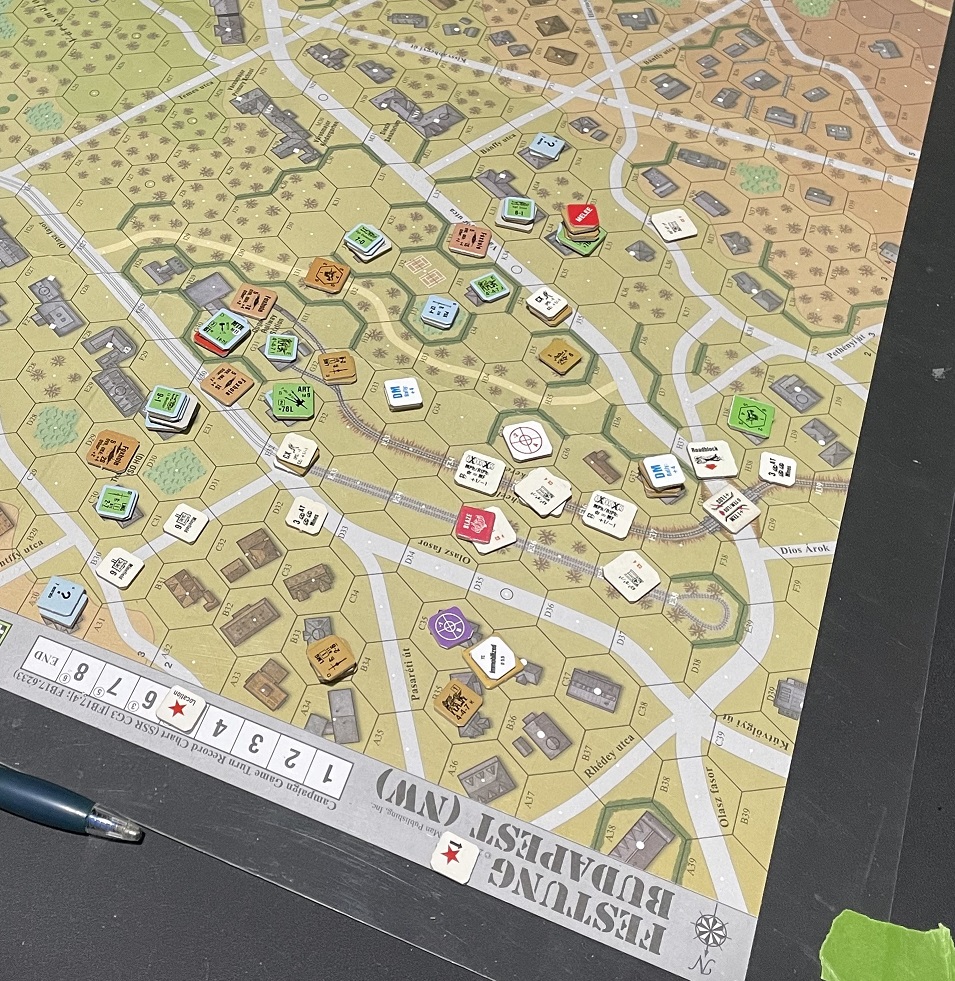 Situation at game end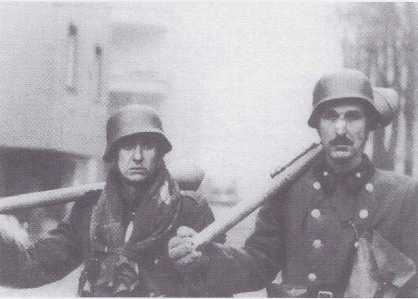 Statistics:
Avg Rating: 6.58
Votes: 36
Views:
4576
To-Play list count:
2
Estimated Play time:
3.7 hours
Recorded Games:
29

Archive recorded plays:
Russian
14
Hungarian / German (SS)
14
Drawn:
1

ROAR Data: (as of October 2023)
Uncles and Pups [Confirmed]

| | |
| --- | --- |
| [A] Russian | 24 |
| [D] German/Hungarian | 46 |