Shoot-N-Scoot WTO (id:#62803)
See Also: Shoot-N-Scoot by Avalon Hill

Designer: Pete Shelling

Starter kit scenario?: Deluxe scenario?:
Balance:

Overview:
In the opening moves of the Ardennes offensive it would be imperative for Dietrich's 6th SS Panzer Armee to make big gains early. Unfortunately, this would mean driving the 1st SS and 12th SS Panzer Divisions and the 277 Volksgrenadiers Division through some of the roughest terrain in the Ardennes. The American 2nd and 99th Infantry Divisions, one tired and battered, the other inexperienced, would take the brunt of the German attack along the Elsenborn ridge. Elements of these two divisions entrenched in the twin villages of Rocherath-Krikelt, and in the nearby village of Wirtzfeld, would see almost constant action throughout the first week of Wacht am Rhein.

Attacker: German (SS) (SS-Panzer-Division 12 "Hitlerjugend")

Defender: American (1st Battalion, 38th Infantry Regiment, 2nd Infantry Division and 644th Tank Destroyer Battalion with 741st Tank Battalion)
8.5 turns
Players:
2
OBA:
None
Night:
No
Unit Counts:
Squads: A:

14.0

D:

13.5
AFVs: A:13

PzKpfw VG

x 6

JgdPz IV(L)

x 2

SPW 251/10

SPW 251/1

x 4

D:10

M4A3(76)W

x 2

M10 GMC

x 4

M8

M20

M3 ht

x 2

Jeep

x 2
Guns: A:0 D:1
| | |
| --- | --- |
| Misc Rules: | Mist LV, Stone Buildings, Water obstacles are Frigid, Bldg hex 12R7 is Marketplace |
Errata (source)
Players wanting to play this game/Request a match:
Scenario info
Last Played:
Date
Reporter
Opponent
Result
Comments
2021-03-30
(A) X von Marwitz
vs
David Wallace
American win
Beefy 'Battle of the Bulge' scenario with lots of toys and a truly menacing American 150mm OBA.

A complete AAR of my playing can be found at GameSquad forum under this link:

http://www.gamesquad.com/forums/index.php?threads/asl192-g29-shoot-n-scoot-aar.161046/
2020-12-22
(D) Will Willow
vs
D. Norko
German (SS) win
US never got OBA. US armor gone by mid game. By German 7 the buildings were taken.
2018-11-30
(D) Jeff B
vs
Phil Wentworth
American win
Big, fun scenario. Americans stripped their light AFVs for some extra SWs, though one of the crews was mowed down almost immediately. The TDs tried to maintain concealment as long as possible, though one was lost early after being stunned. Turn 3 was a big turn for the defense as the AT gun knocked out a Panther and two HTs. Turn 4 was another brutal turn as the Germans lost three squads and two HTs to snipers. At this point there was no way they could win by the exit VC and all their infantry was committed to the southern woods so it would be extremely hard to go for the town so they called it a day.
2018-05-07
(A) Gordon Jupp
vs
Simon Church
German (SS) win
Bit of a grind this one, early losses meant I was forced into the building capture VC, which I succeeded in doing...
2018-03-19
(A) Michael Rodgers
vs
Magnus Rimvall
German (SS) win
I won with a German exit strategy and a lot of luck.
| Action | Date |
| --- | --- |
| von Marwitz Added a playing | 2021-03-30 15:14:51 |
| hoxson1 Modified the Theatre | 2021-02-24 01:02:46 |
| hoxson1 Linked the scenario to ROAR | 2021-01-20 18:37:45 |
| von Marwitz Uploaded a VASL file | 2021-01-18 11:38:34 |
| von Marwitz Uploaded the Board image | 2021-01-16 22:12:09 |
Location
Not found
Images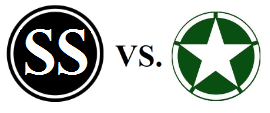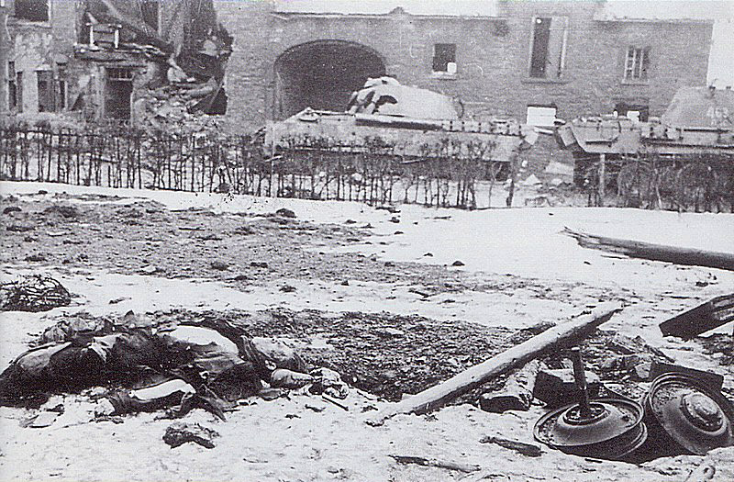 In the village of Rocherath, Panthers knocked out in the village heading south down the main street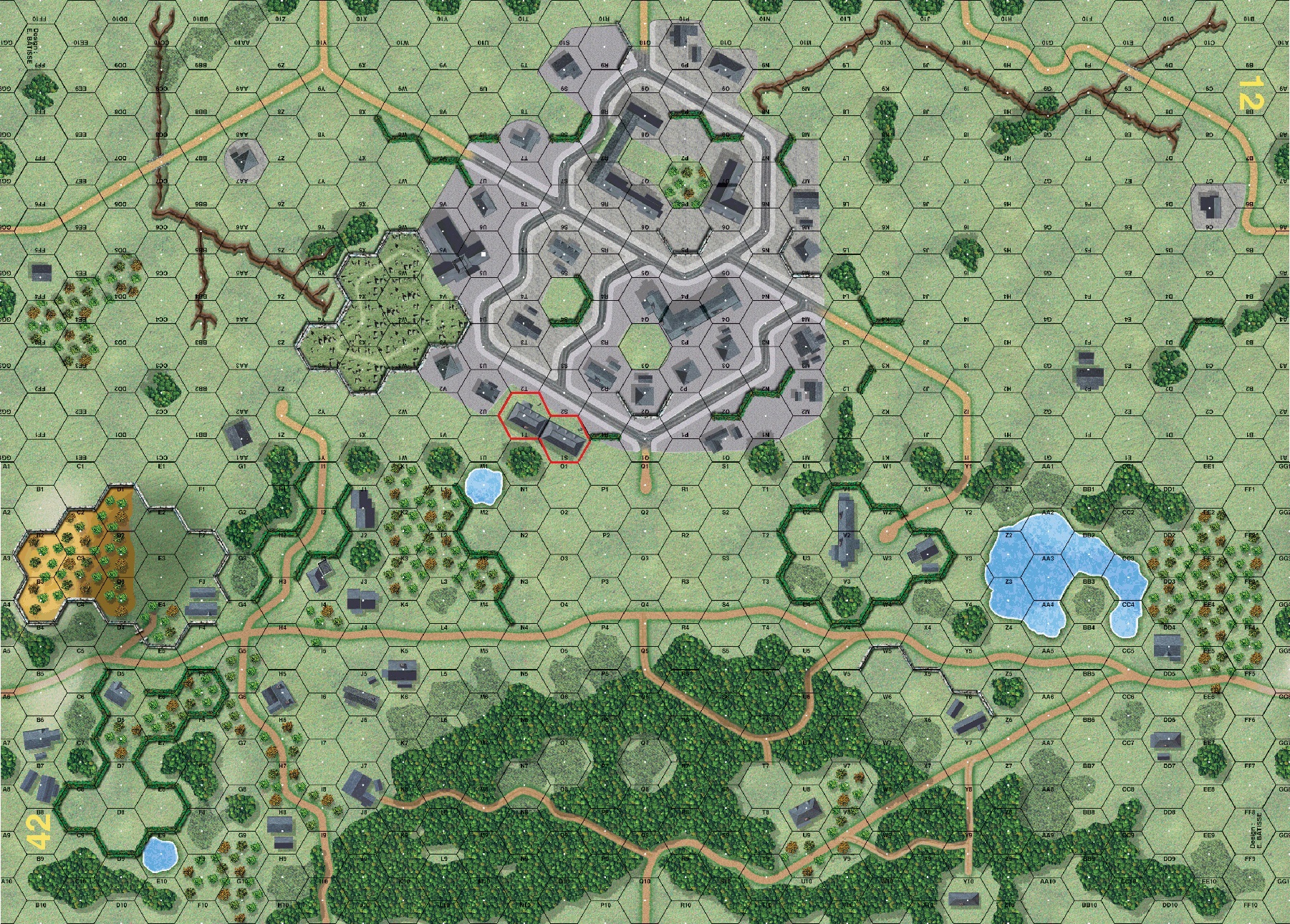 Statistics:
Avg Rating: 5.80
Votes: 5
Views:
1368
To-Play list count:
1
Estimated Play time:
13.4 hours
Recorded Games:
5

Archive recorded plays:
German (SS)
3
American
2
Drawn:
0

ROAR Data: (as of April 2021)
Shoot-N-Scoot [Confirmed]

| | |
| --- | --- |
| [A] American | 3 |
| [D] German | 4 |