Busting in Balta ETO (id:#63045)
Designer: Bill Sisler
Starter kit scenario?: Deluxe scenario?:
Balance:

Overview:
Balta was to be bypassed by the main German force as the attack towards Odessa continued. However, Pioneer-Regiment 744 was ordered to capture Balta to protect the flank of the main attack. At 0840, Kompanie C attacked from the southeast. After an hour, it had penetrated the southeast corner of town and was astride the main street. The primary attack on the norther part of town was initially held up by Soviet air attacks on German assembly areas, but was now underway. Kompanie C Commander Ehrhardt decided to exploit his initial success by preventing Red Army forces from withdrawing to the southwest. Ehrhardt gave orders for the capture of the southern half of Balta and sent out patrols to link up with the rest of the regiment.

Attacker: German (Kompanie C, Pioneer-Regiment 744 with Howitzer Support)

Defender: Russian (Balta Garrison with Support Units)
6 turns
Players:
2
OBA:
German
Night:
No
Unit Counts:
Squads: A:

23.0

D:

25.0
AFVs: A:0 D:3
Guns: A:1 D:2

82mm BM obr. 37

x 2

50mm RM obr. 40
| | |
| --- | --- |
| Misc Rules: | River is Deep. Footbridge, fordable hexes |
Errata (source)
Players wanting to play this game/Request a match:
Scenario info
Last Played:
Date
Reporter
Opponent
Result
Comments
2021-11-19
(A) Sam Tyson
vs
Allen King
German win
Played out as expected. German have to take prisoners but not foolish chances. Allen set up spread out to defend everything, and I think that is a death-blow for the Russians.

I was able to envelop and capture the board 56 defenders, losing just one Berserk squad in the process. From the east, a methodical push through the multi-hex buildings kept the Russians falling back, and I captured 4.5 more squads as the escape routes where reduced. The 10-2 became a heroic 10-3, and that certainly helped push through the wooden buildings in the center of board r.

The Russian tanks had a bad day. The reinforcements bogged next to the Marsh, and hadn't crossed the River by turn 3. The on-board tank failed his radio TC twice, and when he did move he malfed his MA.
2020-10-28
(A) Rob MacGinley
vs
Steffen Knippel
Russian win
Simple plan - take buildings from multiple directions but... he did a setup back and tight with some nice kill stacks
SO - my better soldiers did do lots of killing but could not get into the village enough or take the West flank due to super accurate high ROF Mtrs and Mgs, Then - two big kills on big German leaders and multiple assault squads - rubbling and flaming the building they were in - TWICE - the ouch from that was never easy to recover from
2018-01-28
(D) Jeff B
vs
John Fedoriw
German win
First let me say that, unless the Russians don't want their reinforcements joining the main fray, Board 7 is completely superfluous, and these units could've been handled simply by later turn entry instructions. If the Germans play this correctly though, the Russians will need every piece of equipment and man they've got. My opponent wisely realized early on that the only possible way the Germans can win is by taking as many prisoners as possible. Considering that the final tally was 64:56, and 40 of his VP came from prisoners, he was completely right in his assessment. It is also mildly annoying that the aftermath seems to have no bearing on the actual way this battle plays out per the card. So, while I won't say this is a complete dud, it definitely looks much better on paper than it plays.
2017-12-27
(A) Tom Kearney
vs
Al Saltzman
Russian win
I couldn't get the job done.
| Action | Date |
| --- | --- |
| styson Added a playing | 2021-11-22 15:10:40 |
| styson Updated the Scenario ID | 2021-11-12 16:39:58 |
| macrobosanta Added a playing | 2020-10-29 05:57:22 |
| macrobosanta Rated the scenario | 2020-10-29 05:48:17 |
| hoxson1 Modified the Defender's AFVs | 2020-06-10 17:10:43 |
Location
Images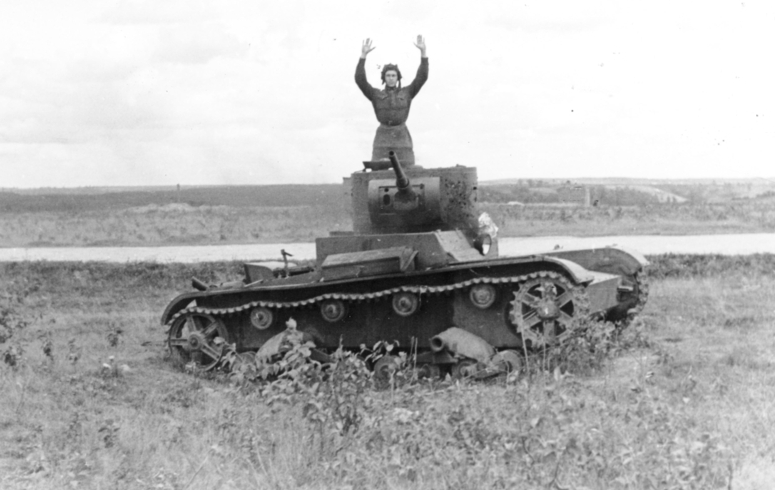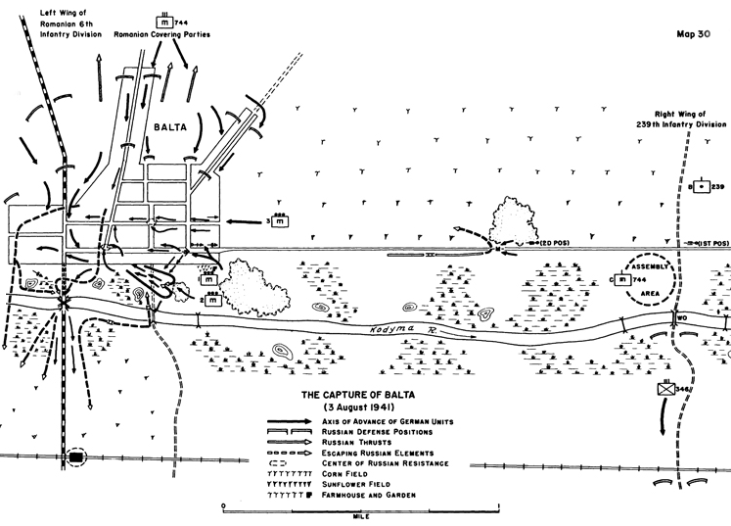 Diagram of the capture of Balta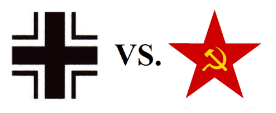 Statistics:
Avg Rating: 6.40
Votes: 5
Views:
6516
To-Play list count:
0
Estimated Play time:
8.2 hours
Recorded Games:
4

Archive recorded plays:
German
2
Russian
2
Drawn:
0

ROAR Data: (as of November 2021)
Busting in Balta
[Log in to Confirm or Edit]

| | |
| --- | --- |
| [A] German | 10 |
| [D] Russian | 8 |