Reaper's Harvest ETO (id:#63427)
Designer: Vincent Maresca
Starter kit scenario?: Deluxe scenario?:
Balance:

Overview:
The position held by SS-Panzer-Division 12 "Hitlerjugend" in the village of Rots threatened the deep flank of the 3rd Canadian's advance against Caen. To remove this threat, the Canadians ordered the 46th Royal Marine Commandos, supported by the 10th Canadian Armoured Brigade, to take the village and clear their flank. The Canadians' first encounter with the fanatic SS was about to begin.

Attacker: Canadian (46 Royal Marine Commando; 8th Canadian Infantry Brigade; 10th Canadian Armoured Regiment)

Defender: German (SS) (SS-Panzergrenadier-Regiment 26; SS-Panzer-Division 12 "Hitlerjugend")
5.5 turns
Players:
2
OBA:
None
Night:
No
Unit Counts:
Squads: A:

12.0

D:

8.5
AFVs: A:3

Sherman VC(a)

Sherman V(a)

x 2

D:1
Guns: A:0 D:1
Errata (source)
Players wanting to play this game/Request a match:
Scenario info
Last Played:
Date
Reporter
Opponent
Result
Comments
2021-10-26
(A) Igor Luckyanov
vs
Anton Sulin
Canadian win

(VASL Log)
2021-10-21
(D) Craig Renier
vs
Craig N
Canadian win
German poor choices aided by terrible dice gave the Canadians an easy victory. On Turn 2 the Canadians had already captured on multi hex building as well as building R2 and were in easy position to force the Germans out of two more buildings. The German player failed his personal MC with box cars and moved his Tiger into building R2 hex with a Canadian MMC and 9-2 SMC. The Canadians passed the Reaction Fire and wrecked the Tiger. The Germans conceded before Turn 2 was over.
2021-10-19
(D) Fedor Melnikov
vs
Fyodor Grachyov
German (SS) win

(VASL Log)
2021-10-12
(A) Alexey Kolleganov
vs
Dmitriy Alexandrov
German (SS) win

(VASL Log)
Massacre
2021-10-08
(A) Igor Stolyarenko
vs
Gleb Paskevich
German (SS) win

(VASL Log)
Much historicity of fierce battles!
| Action | Date |
| --- | --- |
| Igor Luckyanov Added a playing | 2021-10-26 23:25:21 |
| Heloanjin Added a playing | 2021-10-21 03:13:52 |
| mcrstar Rated the scenario | 2021-10-20 18:05:41 |
| mcrstar Added a playing | 2021-10-20 18:05:27 |
| LastViking Added a playing | 2021-10-12 21:46:37 |
Location
Images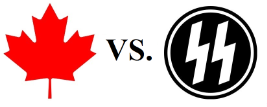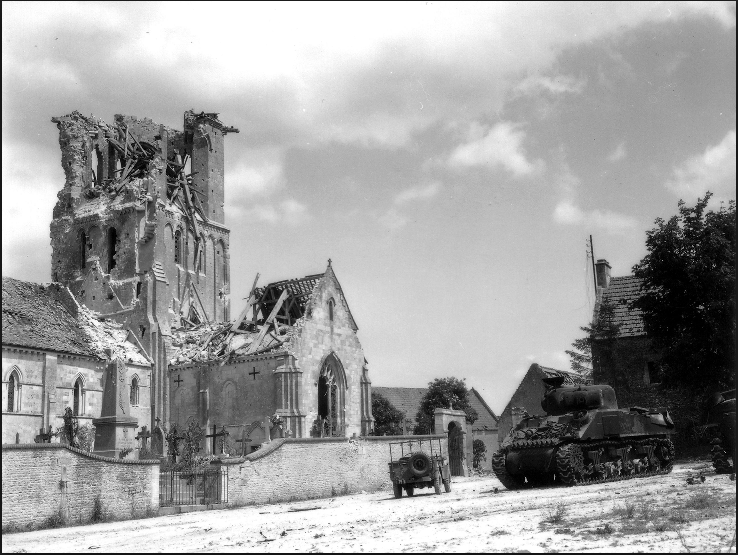 Disabled Sherman tank and litter Jeep near the heavily damaged Église Saint-Ouen in Rots
Statistics:
Avg Rating: 7.10
Votes: 31
Views:
2095
To-Play list count:
1
Estimated Play time:
3.6 hours
Recorded Games:
19

Archive recorded plays:
Canadian
9
German (SS)
10
Drawn:
0

ROAR Data: (as of November 2021)
Reaper's Harvest [Confirmed]

| | |
| --- | --- |
| [A] Canadian | 7 |
| [D] German | 7 |