Zon with the Wind ETO (id:#56276)
See Also: Zon with the Wind by Multi-Man Publishing

Designer: Jon Mishcon

Starter kit scenario?: Deluxe scenario?:
Balance:

Overview:
Colonel Robert Sink and the 506th PIR had orders to seize the main highway bridge over the Wilhelmina Canal and then secure Eindhoven, the southernmost objective of the airborne "carpet" and only ten miles distant from the British armor waiting to surge forward from the Meuse-Escaut Canal bridgehead. With his regiment down in good order along the edge of the Zonsche Woods, Sink sent his 1st Battalion racing to grab the great bridge. There was almost no opposition . . .until the paratroopers reached the northern outskirts of the village of Zon. As they entered the village, fire erupted from a concealed heavy AA piece, one of several in place to protect the vital bridge from Allied bombers.

Attacker: American (1st Battalion, 506th Parachute Infantry Regiment)

Defender: German (Selbstaendige FlaK Batterie (att.) Flieger Division 7)
6 turns
Players:
2
OBA:
None
Night:
No
Unit Counts:
Squads: A:

11.0

D:

5.0
AFVs: A:0 D:0
Guns: A:0 D:2
| | |
| --- | --- |
| Misc Rules: | D: AA guns must set up unlimbered in trenches, may utilize HIP if in woods |
Errata (source)
Players wanting to play this game/Request a match:
Scenario info
Last Played:
Date
Reporter
Opponent
Result
Comments
2018-11-30
(D) Louis Langdeau
vs
Andrew S/James J
German win
Training game for James, who joined Andy and piloted a few squads in his first time playing ASL. He got a hell of an introduction, because my dice were on fire all night. My first three shots were critical hits with my 88s. I would conservatively put my average die roll for IFT and TH rolls somewhere around a five. Andy and James managed to make a push, but when their last stack that could conceivably get off got broken, they called it.
2018-08-13
(A) Jeff B
vs
John Malaska
German win
This is basically Gavin Take with the Germans getting, not one, but two 88s. Being that they can park them right back by the extremely narrow and open ground exit area I would definitely give the edge to the Germans. My opponent had a very good setup, with excellent views to most of my entrance spots. I felt the immediate press of time and was perhaps a bit too hasty in my approach. Losing 3 squads and my 9-2 on the first turn probably would have been enough for most people to call it a day, but I pressed on. My Americans, as is typical for me, couldn't pass a MC to save their lives. In the end the most I was going to be able to get off was 6 VP, and even that was no guarantee. I'm just not a fan of these small and gamey scenarios.
2018-06-01
(A) Jonathan Kapleau
vs
Zucker, Daniel
American win
2018-03-27
(A) Jonathan Kapleau
vs
Holland, Donald
American win
2018-03-07
(D) Stephen dedier
vs
Johnston, Mike
American win
My first PBEM game. Nice option to have with a hectic schedule and a lot of travel.
It is always tough to face the American paratroopers. With the Assault Fire capability at a 5 and multiple negative leaders they don't have to choose between moving and firing
I still managed to execute my plan pretty well of keeping my 88's under wraps till American 4 when one came out and eliminated a HS, Broke a leader and another squad. The 2nd 88 lost concealment to advancing fire. Still feeling good.
Disaster in the bottom of 4. The newly unconcealed 88 malfs on the first shot and the other crew rolls a 12 on an MC eliminating themselves.
Americans charge
Other 88 repairs on the next attempt breaking a squad and leader but the crew is broken in advancing fire.
Last ditch I am able to put shots on all 3 exit hexes including a fire land but it just isn't enough for those high morale troops and leaders. I break multiple units trying to exit but still 10+ VP get off the board for the American win.
| Action | Date |
| --- | --- |
| von Marwitz Uploaded an Image | 2020-05-22 19:34:51 |
| von Marwitz Uploaded the Board image | 2020-05-22 19:31:45 |
| grumblejones Added a playing | 2020-03-25 17:58:16 |
| RJenulis Added a playing | 2019-11-27 16:06:05 |
| RJenulis Added a playing | 2019-10-17 13:52:04 |
Location
Not found
Images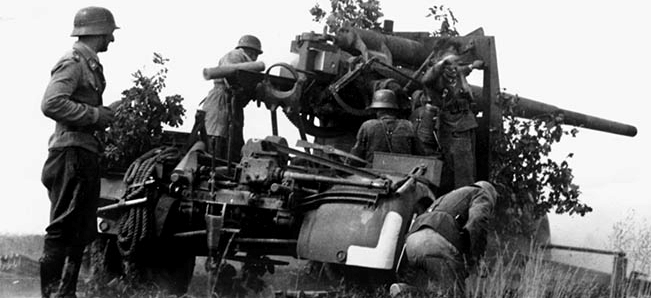 The German 88mm gun, originally designed as an antiaircraft artillery weapon, was equally effective against infantry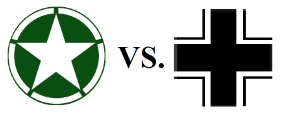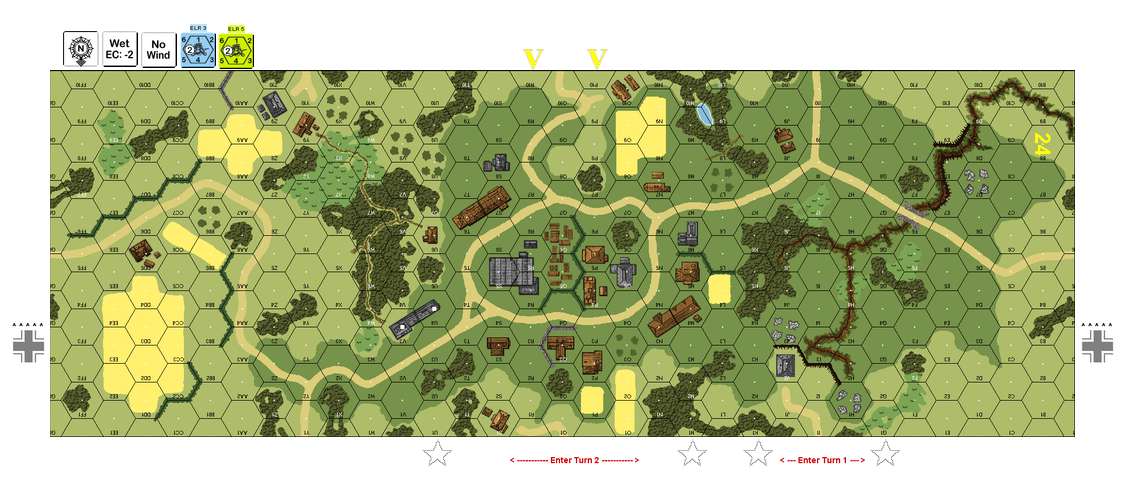 Updated VASL Map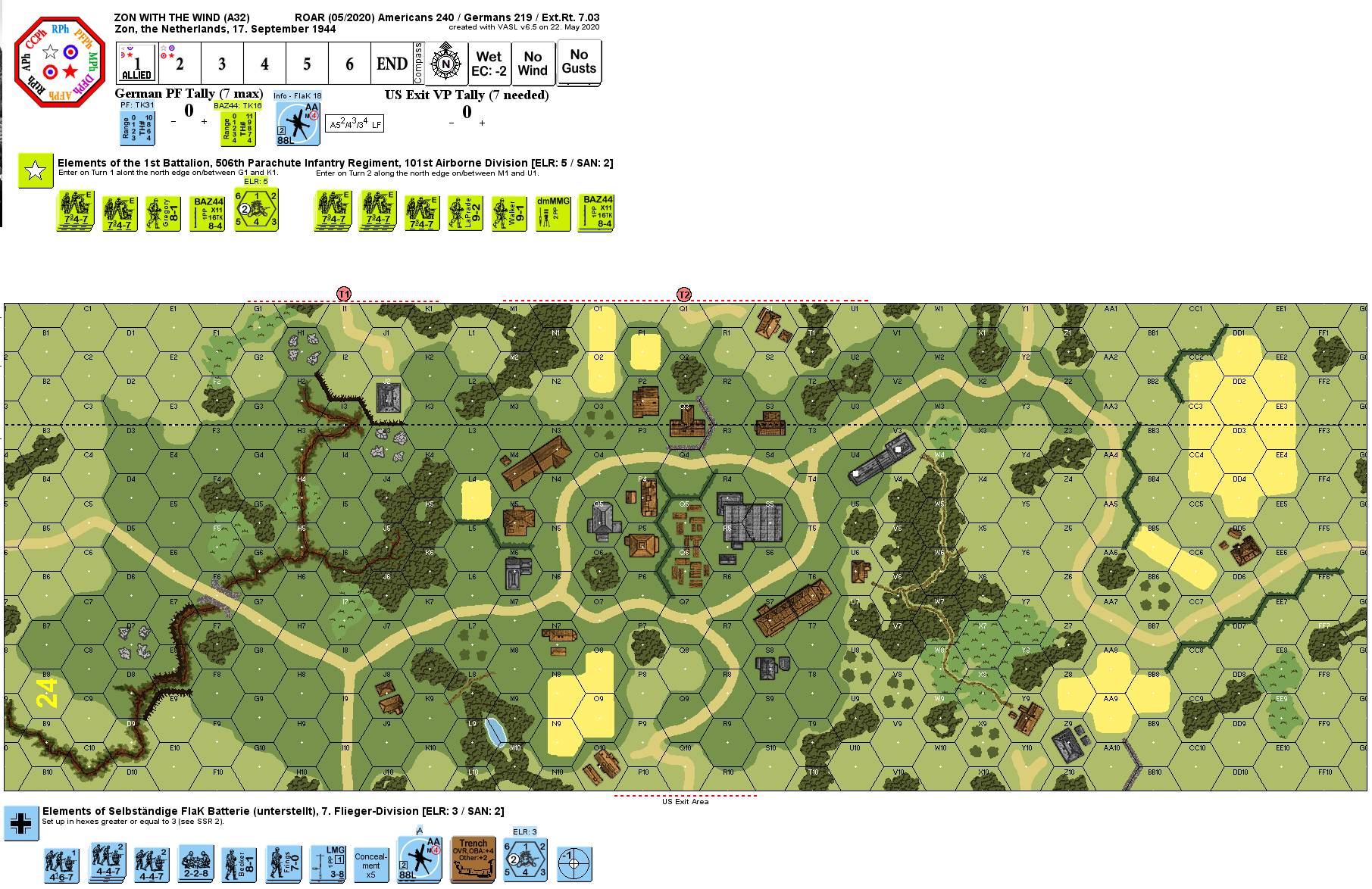 Statistics:
Avg Rating: 6.47
Votes: 57
Views:
7338
To-Play list count:
12
Estimated Play time:
2.4 hours
Recorded Games:
43

Archive recorded plays:
American
22
German
20
Drawn:
0

ROAR Data: (as of Nov 2019)
Zon with the Wind [Confirmed]

| | |
| --- | --- |
| [A] American | 239 |
| [D] German | 219 |