Merzenhausen Zoo WTO (id:#56417)
Prior Publication: Hell on Wheels Battle Pack: HOW8
See Also: Merzenhausen Zoo by Bounding Fire Productions

Merzenhausen, Germany

1944-11-22

(

4 others

)

Designer: Chas Smith

Starter kit scenario?: Deluxe scenario?:
Balance:

Overview:
After six days of fighting, XIX Corps believed they were ready for a quick push to the Roer. Merzenhausen was the key to the enemy's defenses west of the Roer River. The 246th Volksgrenadier Division was undergoing a relief in place. TF 1/66 with Crocs attacked before the relief occurred and ran into elements of the 246th Volksgrenadier Division and LXXXI Corps.

Attacker: American / British (1/66 Armored, 1/119th Infantry, 30th Infantry Division and Squadron B, Fife and Forfar Yeomanry)

Defender: German (Volksgrenadier Division 246, SchweweAbteilung 506, and LXXXI Corps)
8 turns
Players:
2
OBA:
None
Night:
No
Unit Counts:
Squads: A:

18.0

D:

20.0
AFVs: A:12

Churchill Crocodile

x 3

Churchill VII

x 2

M5A1

x 2

M4A3

x 2

M4A3(76)W

x 2

M4A3E2
AFVs: D:6

StuG IIIG (L)

x 2

JgdPz IV/70

PzKpfw VIB

x 2

PzJg III/IV Nashorn TD
Guns: A:0 D:1
| | |
| --- | --- |
| Misc Rules: | Ov2 w A: FTV3 |
Errata (source)
Players wanting to play this game/Request a match:
Scenario info
Last Played:
Date
Reporter
Opponent
Bal.
Result
Comments
2022-12-19
(D) Andy Bagley
vs
Mike Grogan
German win
Allies conceded on turn 6 having lost most of their tanks and many infantry without reaching the main part of the town. Needs careful planning by the Allies with lots of smoke and some concentration of forces, avoiding at least some of the big German guns.
2022-11-21
(A) Asad Rustum
vs
Jonas Björkqvist
German win
2022-10-10
(A) Dwayne Duval
vs
Kevin Duval
German win
2022-10-10
(D) Kevin Duval
vs
Dwayne Duval
German win
Germans managed to beat back initial attack with substantial loses for the Americans. This kept them struggling to gain ground and then got stung when reinforcements arrived. Americans gave up in Turn 7.
2022-08-31
(A) Paolo Cariolato
vs
Federico Corso
American / British win
Great Classic Scenario, it went down to the last turn, I grabbed 40 locations but was down to one AFV with broken MA. Federico make a gallant go for it but he had not enough bodies to retake 3 building.
Great fun.
| Action | Date |
| --- | --- |
| Andy_Bagley Added a playing | 2022-12-19 17:10:52 |
| atomic Added a playing | 2022-11-27 12:19:55 |
| atomic Rated the scenario | 2022-11-27 12:19:27 |
| 7-0 duval Added a playing | 2022-11-12 11:25:46 |
| Kydder Added a playing | 2022-10-11 23:02:39 |
Location
Images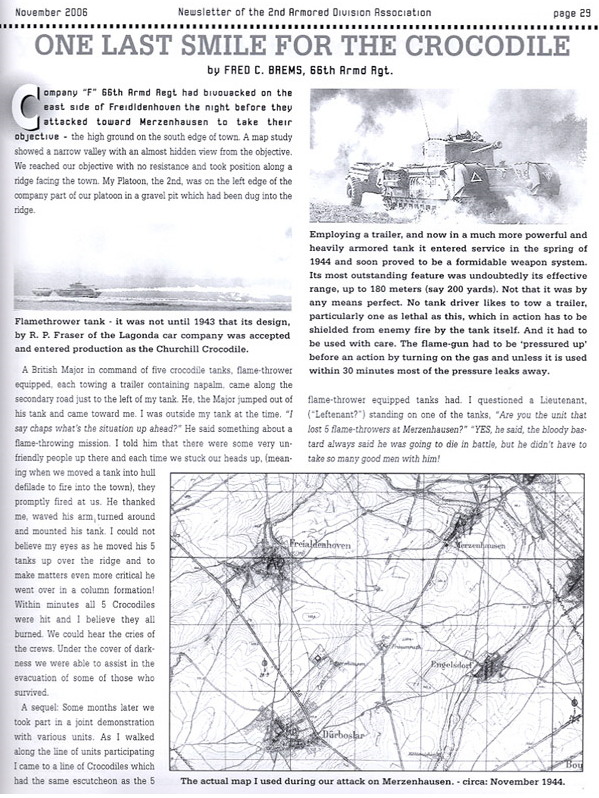 Crocodiles at Merzenhausen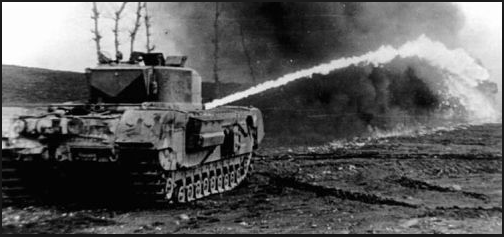 Churchill Crocodile lighting it up
Statistics:
Avg Rating: 7.48
Votes: 31
Views:
9079
To-Play list count:
10
Estimated Play time:
13 hours
Recorded Games:
25

Archive recorded plays:
American / British
9
German
15
Drawn:
1

ROAR Data: (as of November 2021)
Merzenhausen Zoo [Confirmed]

| | |
| --- | --- |
| [A] American | 69 |
| [D] German | 80 |