In the Bag WTO (id:#56460)
See Also: In the Bag by Bounding Fire Productions A Baron In The Bag by Critical Hit

Designer: Chas Smith

Starter kit scenario?: Deluxe scenario?:
Balance:

Overview:
The 2nd Panzer Division had made the most progress during the Ardennes offensive, and was positioned a mere 6 kilometers from the Meuse River. General Harmon, the 2nd Armored Division commander, contacted headquarters for permission to attack and, after a convoluted series of messages, received permission for a limited counterattack. Harmon responded, "The bastards are in the bag."

Attacker: American (Task Force A & B, 2nd Armored Division)

Defender: German (2nd Panzer Division)
8 turns
Players:
2
OBA:
Both
Night:
No
Unit Counts:
Squads: A:

16.0

D:

17.0
AFVs: A:40

M4A3E2(L)

M4A3(76)W

x 6

M4A3(105)

M4A3(75)W

x 3

M4A1

x 3

M36 GMC

x 2

M5A1

x 2

M3(HMG)

M3(MMG)

M3A1 ht

x 4

M3 ht

x 15

M4A3E2
AFVs: D:21

PzKpfw VG

x 5

PzKpfw IVJ

x 2

PzKpfw IVH

x 2

JgdPz IV/70

x 2

sIG 38(t)M

FlaKPz IV/20

FlaKPz 38(t)

SPW 251/10

SPW 251/1

x 6
Guns: A:0 D:1
| | |
| --- | --- |
| Misc Rules: | Ov1 w A: Air Support e D: Fuel Shortage (AFVs might become Immobilized) |
Errata (source)
Players wanting to play this game/Request a match:
Scenario info
Last Played:
| Date | Reporter | | Opponent | Result | Comments |
| --- | --- | --- | --- | --- | --- |
| 2020-10-18 | (D) Jason Wert | vs | John Garlic | German win | vASLOK 2020 |
| 2017-12-09 | (D) Vic Lauterbach | vs | JM | American win | If you have time (four afternoons in our case), this is ASL as its best! I picked off two M4s early, but the FBs took out a PzV and an H9 side turret hit got another. The US came through the gap left by my lost Panthers and into the village with a small force climbing the west side of the Board 39 hill. I only got one 80 OBA FFE before the 7-0 drew two red chits. Without that threat, the US AFVs on high ground went CE which helped them get hits. I lost all the AFVs in my initial setup by GT5 except one PzV (and the PzIV wasted in the blocking force on Board 39 - it ran out of gas). I used the surviving PzV and the two PzIVs that enter to cover west exit area while the JgPz covered the center, and the SPWs took the 5-4-8s into the 24V-W woods. My plan was to retake building S7 or U4, but US OBA and 90L hits foiled me. A PzV MA malfunction and turret hit that killed a HD PzIV on GT6 left just one PzIV covering the west exit route. Lots of M3s drove off, and the last building R4 fell on GT7. This was a return to full ASL for Jim (after two SK warm-ups), so I gave him the balance. He got 77 VP off, making this one pretty close and an absolute blast to play! |
| 2013-07-12 | (A) Michael Rodgers | vs | Bruno L'Archeveque | American win | The Americans have so many AFV. The Panthers must get protection from the German AA. I think the Germans need the balance. |
| 2011-05-20 | (A) Andy Beaton | vs | | American win | Too much towards the exit VP's, the buildings were a close run thing |
| 2001-10-01 | (D) Richard Jenulis | vs | Anthony Flanagan | German win | ASLOK 2001 [exact date unknown]. We started this scenario around midnight. Everyone thought we were crazy for starting that late and they were right. We played until the players started to file in for the next days rounds. Both of us crashed hard and lost the next day of play. |
| Action | Date |
| --- | --- |
| hoxson1 Modified the Theatre | 2021-03-03 20:08:30 |
| Hutch Modified the unit counts | 2021-02-13 13:53:46 |
| Hutch Modified the Attacker's Guns | 2021-02-13 13:53:46 |
| jwert02 Added a playing | 2020-10-18 20:19:12 |
| hoxson1 Modified the misc. rules | 2020-05-29 22:05:19 |
Location
Not found
Images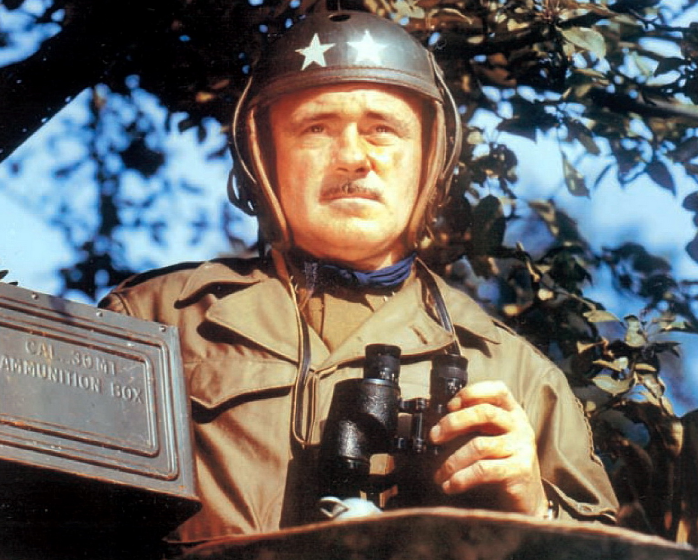 Known by his troops as 'Old Gravel Voice', Major General Ernest N. Harmon gained a reputation during World War II as a dashing and aggressive leader.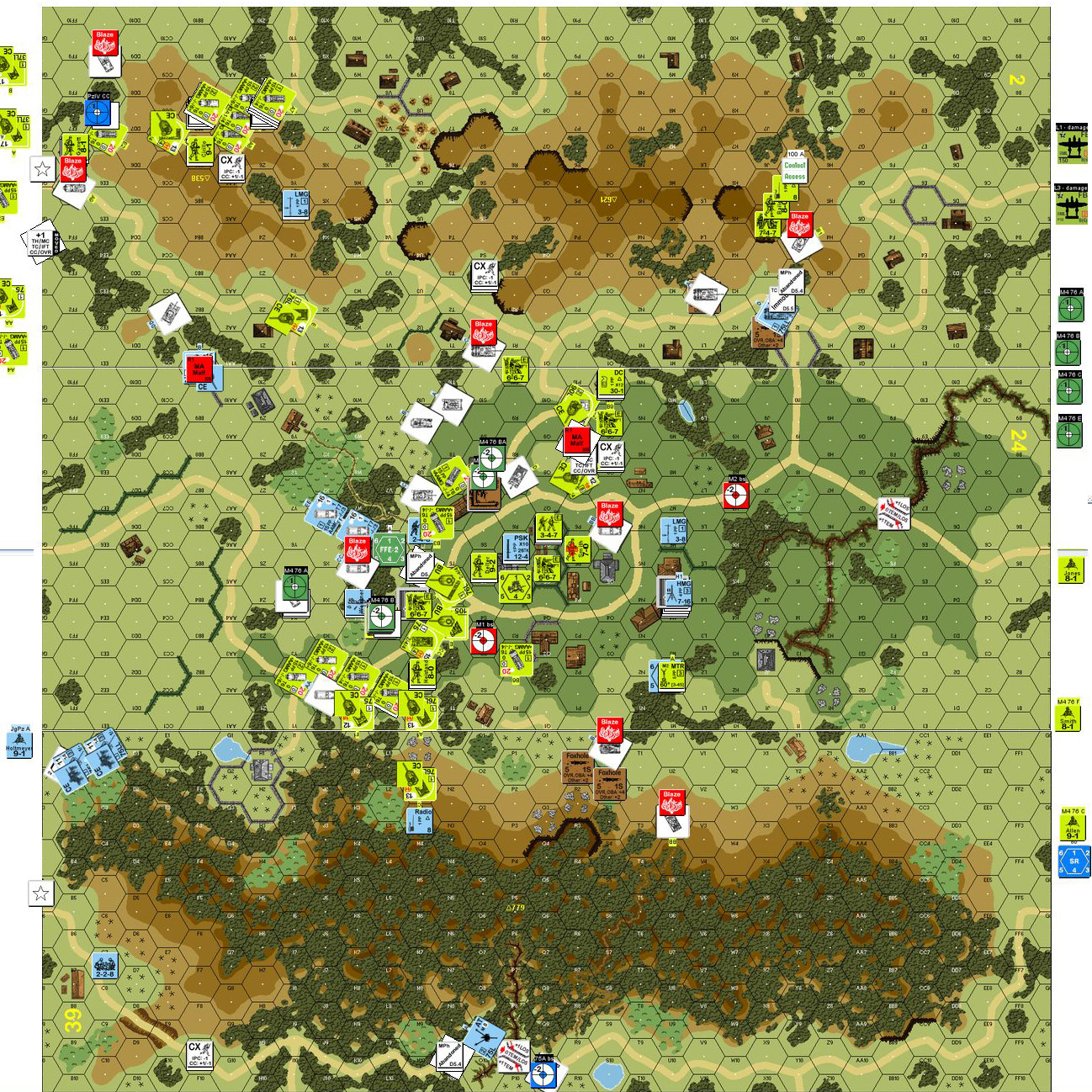 Situation at end of GT6
Statistics:
Avg Rating: 6.83
Votes: 6
Views:
4201
To-Play list count:
6
Estimated Play time:
26.8 hours
Recorded Games:
6

Archive recorded plays:
American
3
German
3
Drawn:
0

ROAR Data: (as of November 2021)
In the Bag [Confirmed]

| | |
| --- | --- |
| [A] German | 30 |
| [D] American | 25 |