Lenin's Sons ETO (id:#59651)
See Also: Lenin's Sons by Le Franc Tireur

Designer: Xavier Vitry

Starter kit scenario?: Deluxe scenario?:
Balance:

Overview:
To the south of Borodino, the SS Das Reich was committed to several actions aimed at breaking the Soviet lines in order to rush towards the east. The Der Fuhrer Regiment, fighting on the southern flank of the Division, had regrouped and was to seize the village of Yudinki, whose forward defense consisted of some of the finest Russian youth - the Lenin Cadets.

Attacker: German (SS) (Panzergrenadier Regiment Der Führer, Das Reich Division)

Defender: Russian (II Battalion, Lenin Cadets)
6.5 turns
Players:
2
OBA:
None
Night:
No
Unit Counts:
Squads: A:

13.5

D:

8.0
AFVs: A:0
AFVs: D:0
Guns: A:0 D:1
| | |
| --- | --- |
| Misc Rules: | Grain NOT in season; all buildings are wooden |
Errata (source)
| | |
| --- | --- |
| Hexes D-Z are playable | LFT |
Players wanting to play this game/Request a match:
Scenario info
Last Played:
Date
Reporter
Opponent
Result
Comments
2022-10-16
(A) Dmitry Klyuykov
vs
Slava Zipunov
German (SS) win

(VASL Log)
Stiff close quarters fight with several "heart skipped a beat" moments when Russian Hero and Commissar tried to place the DCs on 3 squads+Leader stack.
2022-04-22
(D) Richard Jenulis
vs
Dave Ginned
German (SS) win
Bitter Ender 2022 (Round 1).
2022-02-17
(A) Dmitry Klyuykov
vs
Fedor Melnikov
German (SS) win
Excellent scenario for teaching basics of ASL infantry.

Germans slowly advanced through the woods milling Soviets squad by squad to reach the final shoot-out against Russian machinegunners in the last building. DC and flamethrower made the day.
2022-01-31
(D) Alex Ashton
vs
Martin Barker
German (SS) win
Excellent Scenario for a newbie.
Germans came through the woods but made slow progress against a retreating Russian defence.
Game turned in German favour on a Russian heat of battle roll of 12. Loss of the squad to disruption resulted in the defensive line being overwhelmed by the Germans
Game went to the wire and was eventually won by the Germans on the last three close combat rolls all of which they won.
Despite losing I came away thinking this is why ASL is so great!
2021-09-26
(A) Vic Lauterbach
vs
Ben Lootens
German (SS) win
Ben's German juggernaut proved irresistible in this one. I needed some low DR kill shots from my MGs and didn't get them. Once the Germans exited the woods and pushed through the grain to close on the buildings, the 9-2 directed fire, DCs and FT were too much. CC was bloody but Germans can afford to trade MMC. In retrospect, I needed to place more fire lanes and do more skulking in the woods to keep a larger force in being that could fall back and hold out longer in the last building. Still a fun game!
| Action | Date |
| --- | --- |
| von Garvin Modified the unit counts | 2022-10-28 15:20:04 |
| Bongiovanni Added a playing | 2022-09-28 11:37:59 |
| RJenulis Added a playing | 2022-04-23 01:39:24 |
| dieneuner25 Uploaded an Image | 2022-03-22 01:54:23 |
| dieneuner25 Added a playing | 2022-03-22 01:51:27 |
Location
Images
J103 situation at game end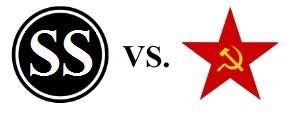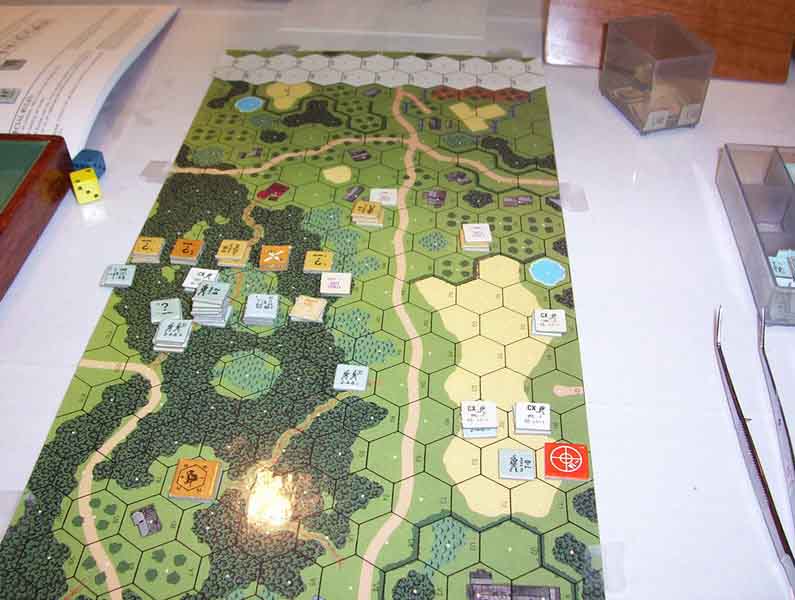 J.R Tracy's game vs Steve Pleva
Statistics:
Avg Rating: 6.94
Votes: 81
Views:
12983
To-Play list count:
13
Estimated Play time:
3.3 hours
Recorded Games:
58

Archive recorded plays:
German (SS)
27
Russian
31
Drawn:
0

ROAR Data: (as of November 2021)
Lenin's Sons [Confirmed]

| | |
| --- | --- |
| [A] German | 136 |
| [D] Russian | 141 |