Bridegrooms of Death SCW (id:#59715)
See Also: Bridegrooms of Death by Critical Hit

Badajoz, Spain

1936-08-14

(

1 other

)

Designer: Original Design by Paul Kenny

Starter kit scenario?: Deluxe scenario?:
Balance:

Overview:
Led in the field by Colonel Carlos Asensio and Major Antonio Castejón, the Nationalist Army dashed north in motorized detachments, pausing to bombard and capture walled frontier towns. By August 10, when Lieutenant Colonel Juan Yagüe arrived to take command near Mérida, the Nationalists had secured 300 km of the Portuguese frontier. Mérida fell after a stiff fight on the banks of the Guadiana River, leaving the neighboring city of Badajoz, now the last remaining Republican outpost on the Portuguese border, isolated from the Republic. Before the attack, Badajoz was continuously bombarded by Nationalist artillery and bombers for three days. The rebels, coming from the East, launched their attack on the morning of August 14, after shelling the town again.

Attacker: Nationalist (16 a. Compana, 4 a. Bandera de Tercio, de Extranjeros, Ejercito de Africa)

Defender: Republican (Ejercito de Estremaudura)
5.5 turns
Players:
2
OBA:
None
Night:
No
Unit Counts:
Squads: A:

8.0

D:

7.0
AFVs: A:1
AFVs: D:0
Guns: A:0 D:0
Errata (source)
Players wanting to play this game/Request a match:
Scenario info
Last Played:
Date
Reporter
Opponent
Bal.
Result
Comments
2022-07-23
(D) Jobbo Fett
vs
Gary Bartlett
Nationalist win
It is hard to truly judge this as my dice were not motivated against the fascist forces. The scenario is expected to be a meat grinder, with the nationalists needing to close the distance and try to force hindrance or break line of sight against the defenders, and despite numerous shots, I simply couldn't roll below an 8 or a 9, with -1, -2, or -3 modifiers yielding little. The Nationalists get an AC, and it honestly feels like it is there as bait, to force the MMG's CA to avoid damage/attention against the rest of your troops.

While I don't have an issue with the scenario, although it isn't possible to modify the map it is played on in VASL, it uses a ton of proprietary rules from the Guerra Civil and/or Condor Legions pack(s), which makes its inclusion in CH's magazines a strange one. If you have the rules, its worth a try, as it is small and relatively short, not to mention uncomplicated.
| Action | Date |
| --- | --- |
| hoxson1 Modified the overlays | 2022-10-12 16:08:50 |
| hoxson1 Uploaded the Board image | 2022-10-12 16:07:12 |
| Jobbo_Fett Added a playing | 2022-07-23 02:57:21 |
| hoxson1 Modified the overview | 2021-07-12 19:57:53 |
| hoxson1 Uploaded an Image | 2021-07-12 19:48:06 |
Location
Images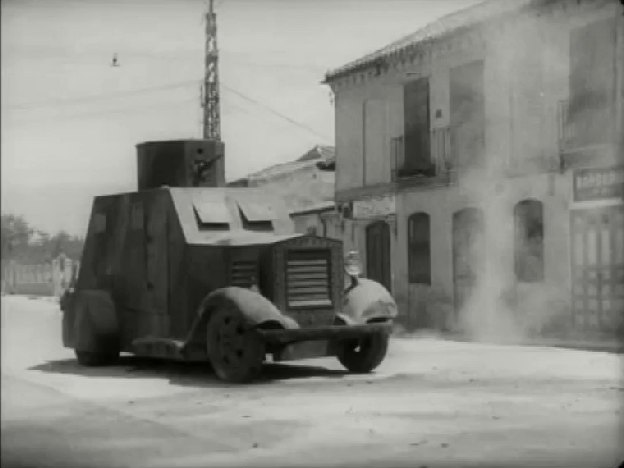 Bilbao 32 Armored Car
Statistics:
Avg Rating: 5.00
Votes: 1
Views:
2919
To-Play list count:
0
Estimated Play time:
2.1 hours
Recorded Games:
1

Archive recorded plays:
Nationalist
1
Republican
0
Drawn:
0

ROAR Data: (as of October 2023)
Bridegrooms of Death
[Log in to Confirm or Edit]

| | |
| --- | --- |
| [A] Spain (Republican) | 0 |
| [D] Spain (Nationalist) | 0 |