Blooded! PTO (id:#61992)
Log Crossing, Papua New Guinea
1943-09-15
(
0 others
)
Designer: Michael Faulkner
Starter kit scenario?: Deluxe scenario?:
Balance:

Overview:
On the 14th of September, the 3rd Battalion of the 503rd PIR was waiting to emplane after capturing the airfield at Nadzeb ten days earlier. But orders came in to grab their gear and they marched east. The Japanese were escaping down an uncovered trail, fleeing from the 7th Australian Infantry Division. The only unit available to stop them was the 3rd Battalion, 503rd PIR. On the morning of the 15th, the 3rd Battalion sent out patrols. At around 1600 hours, Lt. Lyle Murphy's I Company ran into a large party of Japanese attempting to escape. What started out as a platoon action, soon developed into a bigger fight.

Attacker: Japanese (Elements 51st Division)

Defender: American (Elements Co. I, 503rd Parachute Infantry Regiment)
5.5 turns
Players:
2
OBA:
None
Night:
No
Unit Counts:
Squads: A:

10.0

D:

6.0
AFVs: A:0
AFVs: D:0
Guns: A:0 D:0
| | |
| --- | --- |
| Misc Rules: | PTO, LJ (Exc: roads exist, Bridge is a Ford) |
Errata (source)
Players wanting to play this game/Request a match:
Scenario info
Last Played:
Date
Reporter
Opponent
Bal.
Result
Comments
2022-02-13
(D) pierre vasad
vs
Gruhl
American win
Japanese tried to come through the south and north, not using the road. That made for slow progress through jungle terrain. Few LOS possibilities. The last stand of american units in P8, P6 and P4 was able to stop enough japanese squads to win. Las turn was decisive Japanese got 5 VP out, one squad pinned, one broken HS and two HS and one leader killed on the last hex before exit. Almost all US units were broken at the end...
2021-10-30
(A) David Ramsey
vs
Marc Blume
Japanese win
Round 3 of Alpenfestung XIV

A crazy game that looked lost for my Japanese when my DC hs boxcar'd his MC against Marc's big stack defending the exit. In desperation I piled into CC, and rolled a snake-eyes to wipe out most of the american pacific forces in one brutal CC phase. The remaining CC looked lost when I rolled boxcars on the attack but Marc returned the favour with his own 6,6 and it allowed the Japanese to get into a perfect position to exit the map.
2019-04-14
(A) Will Willow
vs
R. Loper
American win
BE
2018-11-02
(A) Richard Jenulis
vs
Chris Brooks
Japanese win
West Coast Rumble 2018 (round 1). Hard fought game by Chris. Very tense and enjoyable. Japanese needed to pull out a few tricks to win.
2013-10-08
(D) Andy Beaton
vs
Sam Belcher
American win
ASLOK 2013 FtF
| Action | Date |
| --- | --- |
| gruhl Added a playing | 2022-02-14 10:03:05 |
| Dave Linked the scenario to ROAR | 2021-11-14 00:35:55 |
| Dave Added a playing | 2021-11-14 00:35:17 |
| wwillow Added a playing | 2020-07-14 11:29:58 |
| hoxson1 Modified the misc. rules | 2019-09-14 12:26:32 |
Location
Not found
Images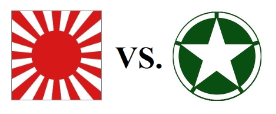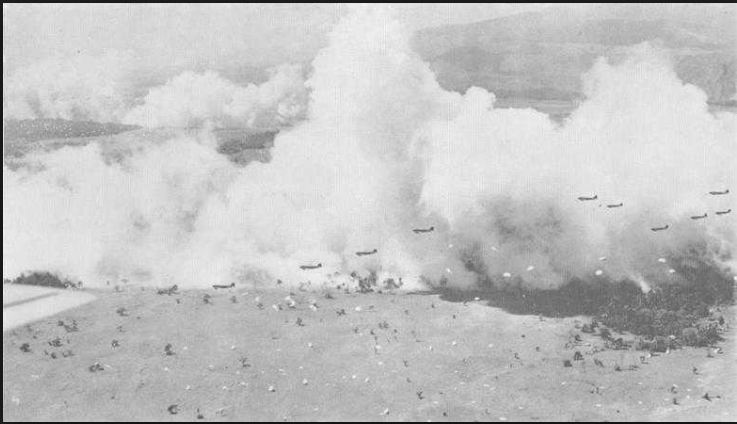 Silhouetted against clouds of smoke (created to provide concealment), C-47s from the USAAF drop a battalion of the 503rd at Nadzab, New Guinea.
Statistics:
Avg Rating: 6.20
Votes: 5
Views:
1835
To-Play list count:
0
Estimated Play time:
2 hours
Recorded Games:
5

Archive recorded plays:
Japanese
2
American
3
Drawn:
0

ROAR Data: (as of November 2021)
Blooded! [Confirmed]

| | |
| --- | --- |
| [A] Japanese | 10 |
| [D] American | 17 |