Authie: The Death of Company C WTO (id:#62188)
Prior Publication: CH Magazine 1
See Also: Authie: The Death of Company C by Critical Hit

Designer: Jeff Allen

Starter kit scenario?: Deluxe scenario?:
No balance information available

Overview:
The British and Canadian forces failed to reach their D-Day objectives in front of Caen. On the morning of D+1, the lead elements of the 3rd Canadian Infantry Division began expanding their beachhead in order to reach their original D-Day goals. The Canadian Highlander Light Infantry and Fusilier tanks were ordered to attack towards the French villages of Borun and Authie. By mid-day, "C" Company and one tank from the Fusiliers reached Authie. While the unit paused to let advancing companies catch up, scouts reported seeing Canadian troops advancing toward the town from the west. Minutes later, these "Canadians" were discovered to be the lead elements of the 3rd Battalion of the 12th SS Panzer Regiment heading in for a counter attack.

Attacker: Canadian (C" Company of the North Nova Scotia Highlanders, 9th Canadian Infantry Brigade and Sherbrooke Fusiliers, 27th Canadian Armored Regiment)

Defender: German (SS) (2nd and 3rd Battalions, 12th SS Panzer Regiment and armored support)
8 turns
Players:
2
OBA:
None
Night:
No
Unit Counts:
Squads: A:

12.0

D:

18.0
AFVs: A:2 D:5

SPW 251/1

x 3

PzKpfw IVH

x 2
Guns: A:0 D:0
| | |
| --- | --- |
| Misc Rules: | Bocage, Stone Buildings. Both sides Elite for Special Ammo and NQ in effect. |
Errata (source)
Players wanting to play this game/Request a match:
Scenario info
| Action | Date |
| --- | --- |
| hoxson1 Modified the Theatre | 2021-02-24 19:53:50 |
| Hutch Modified the Defender's Guns | 2020-11-25 10:08:35 |
| Hutch Modified the Attacker's Guns | 2020-11-25 10:08:35 |
| Hutch Modified the unit counts | 2020-11-25 10:08:34 |
| hoxson1 Updated the Victory Conditions | 2019-12-07 17:44:19 |
Location
Not found
Images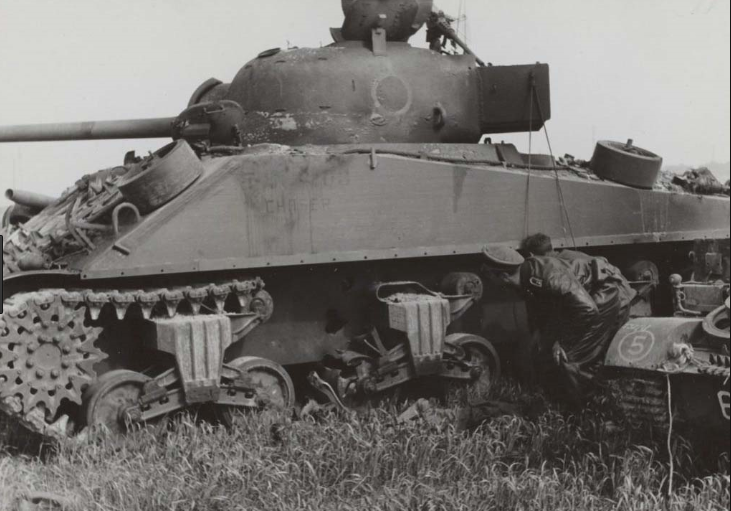 Sherman Firefly Vc T2102203 "Chaser" "C" squadron of the Sherbrooke Fusiliers outside Authie. Inspected by SS officer.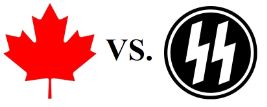 Statistics:
Avg Rating: n/a
Votes: 0
Views:
797
To-Play list count:
0
Estimated Play time:
7.8 hours
Recorded Games:
0

Archive recorded plays:
Canadian
0
German (SS)
0
Drawn:
0

No Roar data found
Login to assign.