Tiger 131 MTO (id:#62445)
South of Tunis, Tunisia
1943-04-21
(
1 other
)
Designer: Kermit Mullins
Starter kit scenario?: Deluxe scenario?:
Balance:

Overview:
As the Germans retreated north towards Tunis, a single Tiger 1 tank lost its way in the dark and became immobilized in a muddy wadi alongside the road. The crew panicked and abandoned the vehicle. Not wanting the pristine Tiger to fall into Allied hands, their Hauptmann, with the bulk of their forces already too far to the north, gathered a few combat engineers and a single StuG and moved to destroy the Tiger before it was captured. A single British mortar section had dug in on Hill 517 during the night. In the morning while scanning the road, they spotted the mired Tiger. Sensing an opportunity, they radioed for a recovery team. The race was on…

Attacker: German (Kampfgruppe Klauss)

Defender: British (7th Armored Division Mortar Section and Tank Recovery Unit)
6 turns
Players:
2
OBA:
None
Night:
No
Unit Counts:
Squads: A:

4.0

D:

6.0
AFVs: A:2 D:1

Grant(a)

Jeep(a) 2

x 2

M5A1(a)

x 2

3-Ton Lorry

x 2
Guns: A:0 D:2
| | |
| --- | --- |
| Misc Rules: | A: Stealthy. D: Trucks are Tank Recovery Vehicles. |
Errata (source)
Players wanting to play this game/Request a match:
Scenario info
| Action | Date |
| --- | --- |
| hoxson1 Uploaded the Board image | 2018-09-12 13:19:48 |
| hoxson1 Modified the misc. rules | 2017-06-23 16:35:49 |
| hoxson1 Modified the Unit Elements | 2017-01-18 15:36:24 |
| hoxson1 Modified the overview | 2017-01-18 15:33:35 |
| hoxson1 Updated the Victory Conditions | 2017-01-18 15:27:21 |
Location
Not found
Images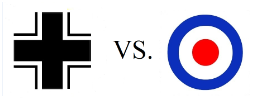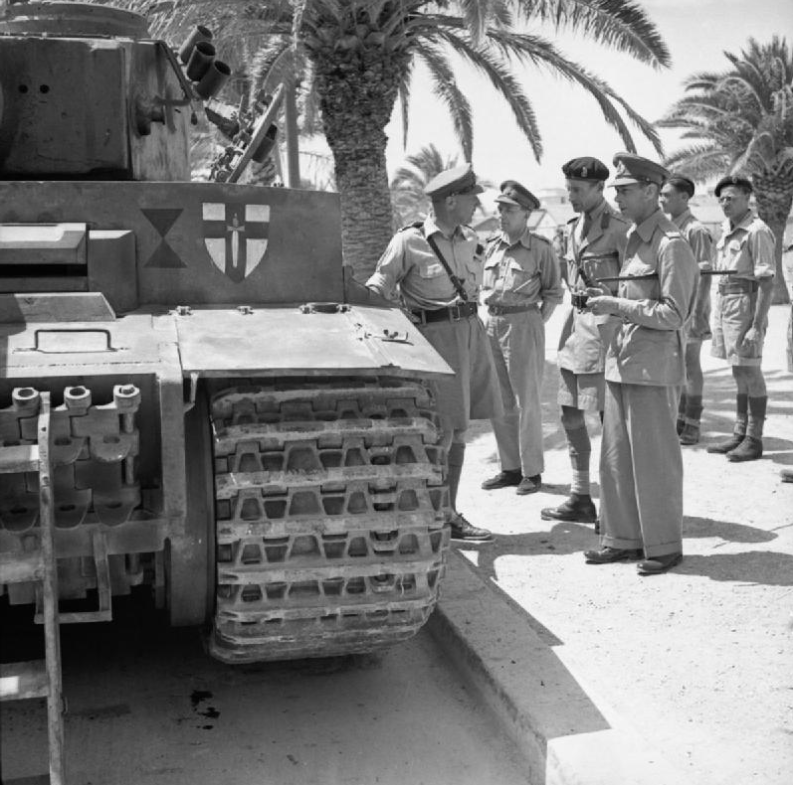 King George VI inspects Tiger 131, Tunis June 1943. The badge of the British First Army has been painted on the tank.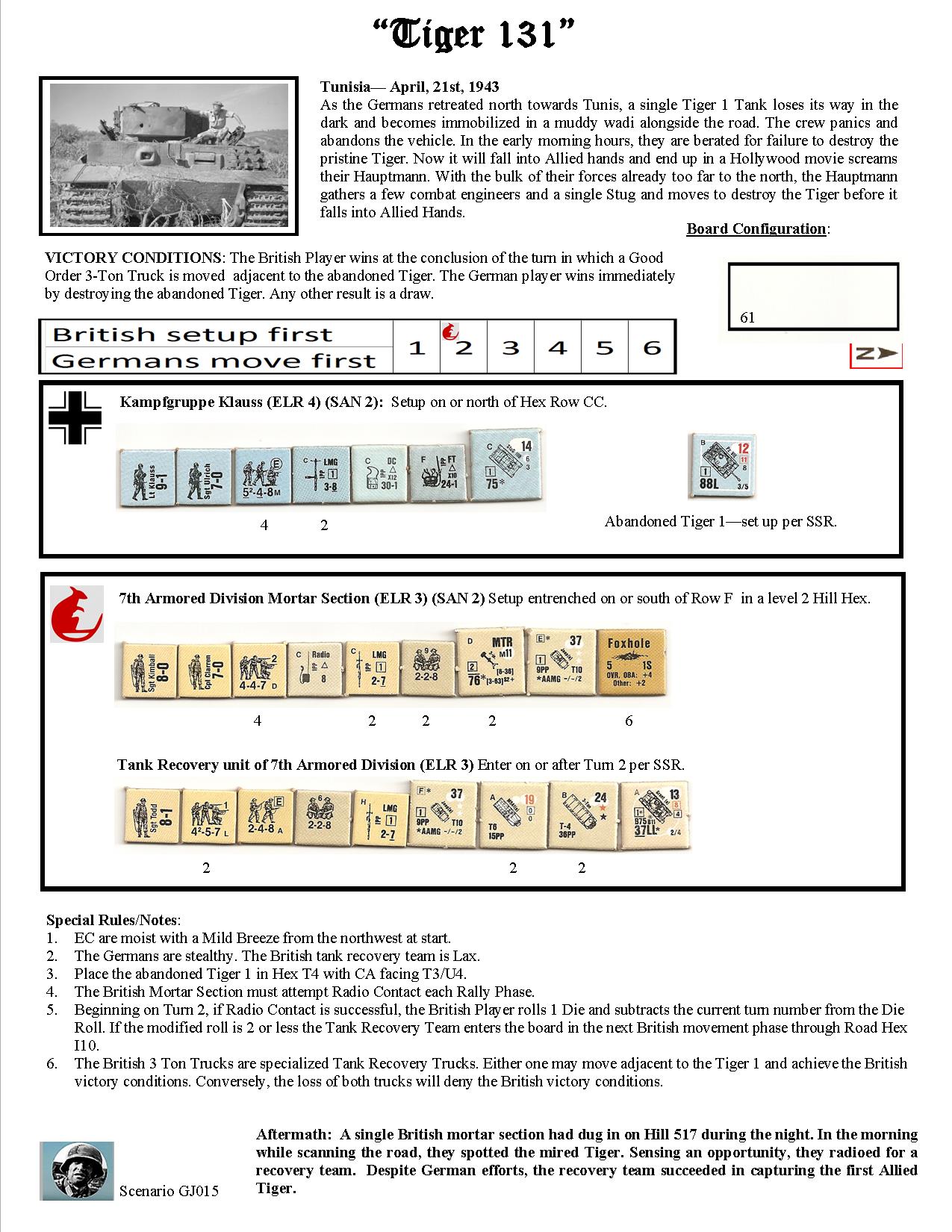 Statistics:
Avg Rating: n/a
Votes: 0
Views:
295
To-Play list count:
0
Estimated Play time:
2.3 hours
Recorded Games:
0

Archive recorded plays:
German
0
British
0
Drawn:
0

ROAR Data: (as of Nov 2019)
The Quarry
[Log in to Confirm or Edit]

| | |
| --- | --- |
| [A] German | 1 |
| [D] Russian | 0 |