Turned Back at Tylicz ETO (id:#62651)
Designer: Chas Smith
Starter kit scenario?: Deluxe scenario?:
Balance:

Overview:
As the invasion of Poland progressed, the 1st and 3rd Slovak Infantry Divisions advanced to the northeast, clearing pockets of resistance. A platoon of four vz 30 Armored Cars and Cavalry were attached to the 1st Infantry Division, and advanced eastward to ensure the flank of the Fourteenth Army was protected. The Slovaks would no longer be fighting scattered border guards. The Polish 2nd Mountain Brigade, reinforced with various types of units, established a defense in an effort to halt the Axis advance.

Attacker: Slovak (Reinforced elements 1st Infantry Division)

Defender: Polish (Reinforced elements 2nd Mountain Brigade)
7 turns
Players:
2
OBA:
None
Night:
No
Unit Counts:
Squads: A:

22.0

D:

12.0
AFVs: A:4
AFVs: D:0
Guns: A:2 D:2

75mm wz. 28 ART

x 2

46mm Granatnik wz. 36 MTR

x 2
| | |
| --- | --- |
| Misc Rules: | D: set up as if Germans enter from offboard (Exc: Bore Sighting is NA) |
| | | | | |
| --- | --- | --- | --- | --- |
| Map Board(s): | DW-5b | | DW-5a | |
Errata (source)
Players wanting to play this game/Request a match:
Scenario info
Last Played:
Date
Reporter
Opponent
Result
Comments
2021-08-18
(D) Ken Rutkowski
vs
Jay Y
Slovak win
This one was tough. I thought the Pole's were in really good shape but failed to plan for a multi-board edge entry of the Slovak reinforcements. This left me very weak in the rear and didn't make it to the final turn.
2021-07-19
(D) Richard Jenulis
vs
Richard King
Polish win
2021-02-26
(A) M T
vs
R.S.
Polish win
I played the Slovaks. I managed to take two VC buildings by the end of turn 5 and calculated that victory was unattainable by that point so conceded the game. Polish sniper rolls did contribute to their victory, taking out one of the Slovak leaders and wounding another, but the main reason was for sure my planning which wasn't the best this time.

As a scenario it's an interesting situation concerning an attack on a village surrounded by hills - these offer good LOS coverage and thus make this a good scenario to practice the variable-level LOS rules. Also, you get to brush up your cavalry skills as the Slovaks.
2020-10-26
(A) patrick palma
vs
Jake Smith
Slovak win
2020-05-07
(D) Andy Bagley
vs
David Murray
Polish win
Excellent scenario with lots of action over a wide board area. The luck swung both ways: first a lucky mortar shot got a critical hit against a stone building and killed one of my best leaders; later though the Slovak cavalry got too ambitious and a lucky shot got three squads. I could still have lost had the Slovaks paid attention to the chapel building earlier on, rather than taking the others and coming back to it - they left it just too late so I hung on to win.
| Action | Date |
| --- | --- |
| krutkowski Added a playing | 2021-08-22 15:03:11 |
| RJenulis Added a playing | 2021-07-19 22:59:42 |
| ASLSKGwahlur Added a playing | 2021-02-26 20:05:59 |
| ASLSKGwahlur Rated the scenario | 2021-02-26 19:48:58 |
| ppalma Added a playing | 2020-10-28 01:12:50 |
Location
Images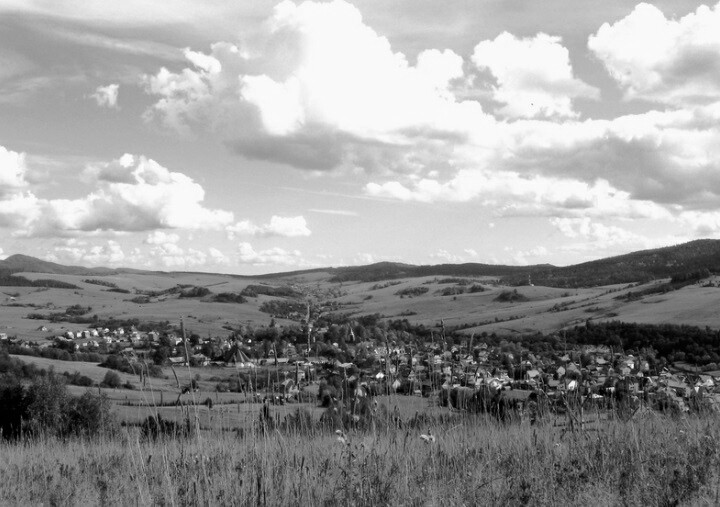 Tylicz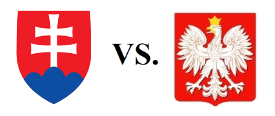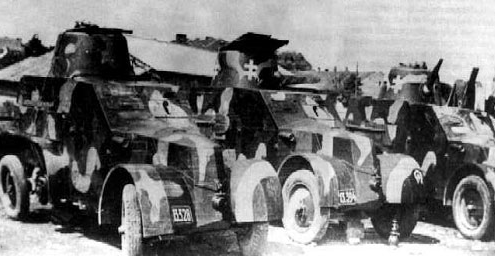 OA vz 30s in Slovak service
Statistics:
Avg Rating: 6.50
Votes: 14
Views:
3026
To-Play list count:
0
Estimated Play time:
7.2 hours
Recorded Games:
11

Archive recorded plays:
Slovak
3
Polish
8
Drawn:
0

ROAR Data: (as of November 2021)
Turned Back at Tylicz
[Log in to Confirm or Edit]

| | |
| --- | --- |
| [A] Slovak | 1 |
| [D] Polish | 12 |