Anatoly's Ambush ETO (id:#62845)
Designer: Evan E. Sherry
Starter kit scenario?: Deluxe scenario?:
Balance:

Overview:
The 1st Guards Rifle Corps was conducting delaying operations south of Mtsensk to inflict casualties upon the German XXIV Motorized Corps. Spearheading the Corps' attack was Generalmajor Willibald Freiherr von Langermann and Erlencamp's 4th Panzer Division, which was advancing north toward Mtsensk. Col. Katukov's 4th Tank Brigade was defending the sector near Il'Kovo astride the Orel-Mtsensk highway with a well-trained force of t-60, T26 and BT tanks. He directed Captain Anatoly Raftopulo and his 2nd Tank Battalion to defend the area by establishing a series of ambush positions. As the Germans ran headlong into Raftopulo's ambush, a savage tank battle erupted.

Attacker: German (Panzer Regiment 35, Panzer Division 4, XXIV Motorised Corps)

Defender: Russian (1st Guards Rifle Corps and 2nd Battalion, 4th Tank Brigade)
5.5 turns
Players:
2
OBA:
None
Night:
No
Unit Counts:
Squads: A:

11.0

D:

9.0
AFVs: A:11

PzKpfw IIIF

x 5

PzKpfw IIIG

x 4

SPW 251/1

x 2

D:9

BT-7 M37

x 5

T-60 M40

T-26S M37/39

x 3
Guns: A:0 D:1

45mm PTP obr. 32

50mm RM obr. 40

PTRD-41 ATR
| | |
| --- | --- |
| Misc Rules: | D: may set up Concealed in concealment terrain |
Errata (source)
Players wanting to play this game/Request a match:
Scenario info
Last Played:
| Date | Reporter | | Opponent | Result | Comments |
| --- | --- | --- | --- | --- | --- |
| 2018-11-01 | (A) X von Marwitz | vs | Gerrit Gericke | German win | Grenadier 2018. This time, I played it as the Germans. The Russians apparently everything into the village. Therefore I went for the 'Road' VC-Option and entered everything on the German left. This forced the Russians to move and thus reveal most of his tanks very early. Eventually, I had to hunt the Russian tanks, though, to prevent all of them making a last turn blitz towards the road. Managed to kill the last one of them in German turn 5 with Anatoly having been immobilized early in the game after surviving more than half a dozen ATR shots. |
| 2018-10-04 | (A) patrick palma | vs | Kevin Killeen | German win | |
| 2018-05-11 | (D) X von Marwitz | vs | Michael Koch | Russian win | Early East Front scenario that involves 18 AFV. I think that much depends on where the Russians place their HIP tanks and where the Germans enter, i.e. will there be "The Ambush" or not. If the Germans attack into the Russian Schwerpunkt (if any), then it will be probably difficult for the Germans. If the Germans run into a Russian ambush which is not equivalent with the German Schwerpunkt, then things might get interesting. If the Germans attack in force where the Russian is not, then it might get tough on the Russians. The tricky part of this scenario is that if any side is able to gain local superiority over some parts of the opposing force, it can weaken the latter. At the same time, if one splits up the force, one will not be able to defend or gain everything. Due to the scenario having only 5.5 turns, there is no real time to switch the approach. That said, due to the numerous vehicles involved, this scenario does not play quickly. In my game, the Germans hit where I was not and my Russians were temporarily down four or five tanks vs. two tank losses by the Germans. As the Russians had to redeploy, I did not see much chance to stop the Germans. But lady luck begingly seemed to help the Russians to wrest victory from the jaws of defeat. My opponent thought, the scenario was tough on the Germans - maybe because I was able to turn it. |
| 2018-03-04 | (D) Simon Staniforth | vs | | Russian win | |
| 2018-03-02 | (D) Paul Legg | vs | Michael Davies | German win | |
| Action | Date |
| --- | --- |
| Hutch Modified the Defender's Guns | 2020-12-05 16:51:58 |
| Hutch Modified the unit counts | 2020-12-05 16:51:58 |
| Hutch Modified the Defender's Guns | 2020-12-05 16:51:31 |
| Hutch Modified the Attacker's Guns | 2020-12-05 16:51:31 |
| Hutch Modified the unit counts | 2020-12-05 16:51:31 |
Location
Not found
Images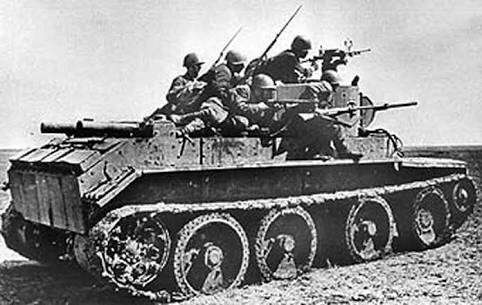 The BT-7 was a pure cavalry tank, designed for speed, with good armament but it had quite weak armor.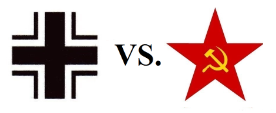 Statistics:
Avg Rating: 6.50
Votes: 14
Views:
1060
To-Play list count:
3
Estimated Play time:
7 hours
Recorded Games:
11

Archive recorded plays:
German
6
Russian
5
Drawn:
0

No Roar data found
Login to assign.